Every year, Matt and I carve pumpkins, but the emphasis isn't so much on the designs we carve…it's on the seeds. I feel like every year we care less and less about what our pumpkins look like and more so on the baked goodness that are pumpkin seeds.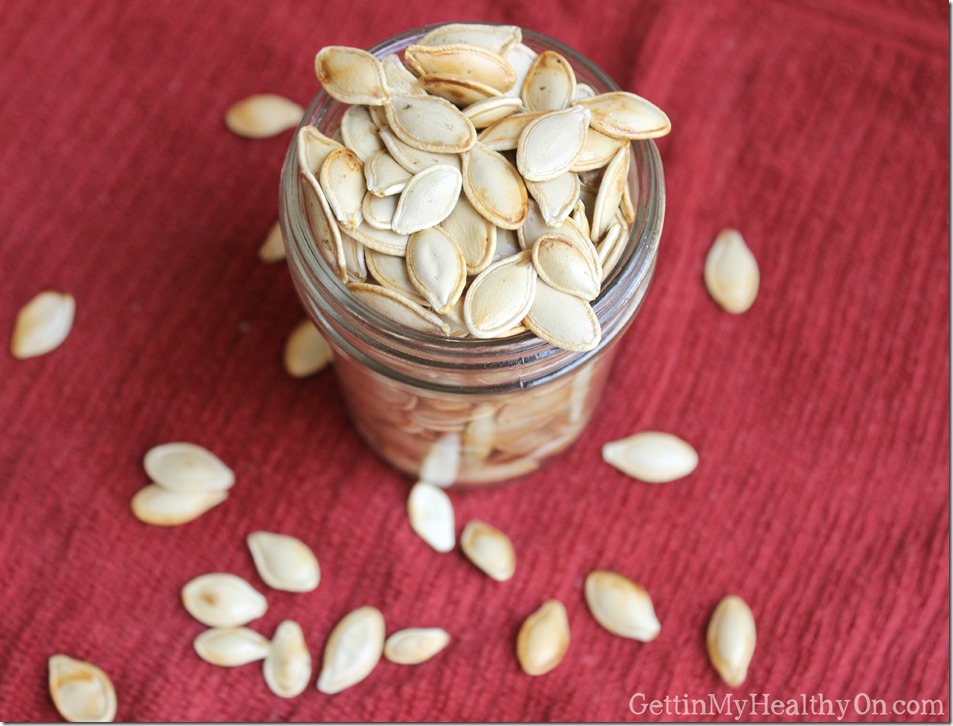 We spent Saturday night carving  pumpkins and watching the best Halloween movie ever: Hocus Pocus. I carved a somewhat generic face of sorts, and Matt carved the Batman symbol. Neither were too detailed, but I think they turned out pretty good! I've learned the hard way not to be too ambitious with my designs. Ain't nobody want to put forth that effort. And by nobody, I mean me.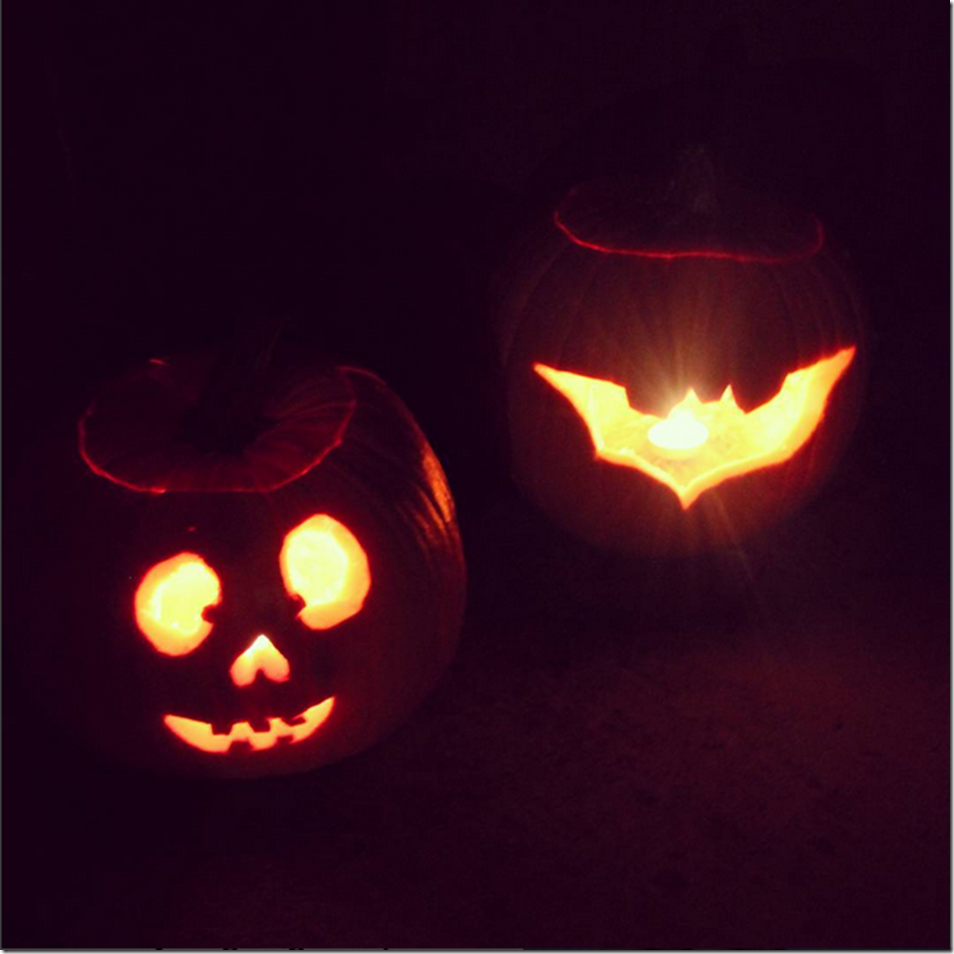 And once the pumpkins were complete, we cleaned up and prepped the seeds. Every year, I Google how to bake pumpkin seeds because I can never remember how I did it the year prior. Well to save myself (and hopefully others) some time in the future, I'm finally documenting what has worked for us.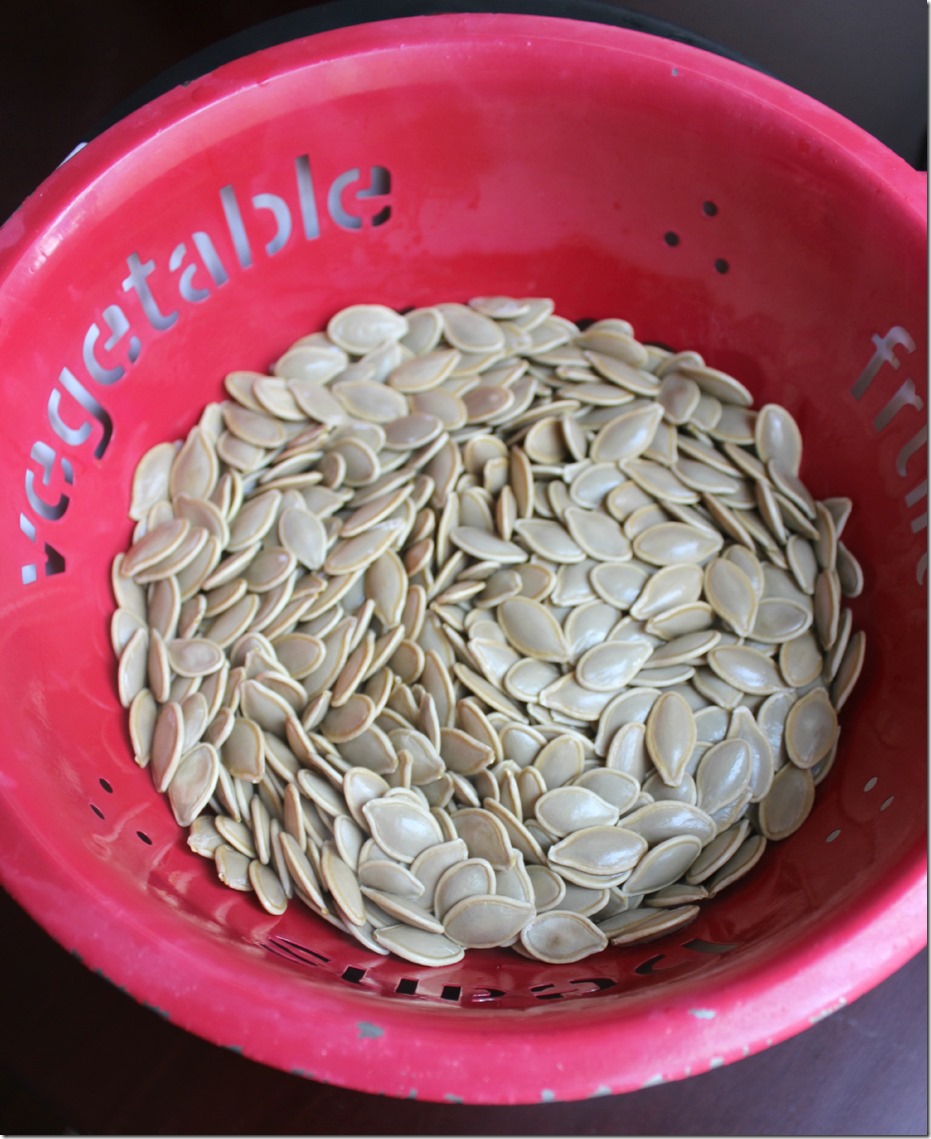 Once you've got all your seeds, and have thoroughly de-pulped and rinsed them, you'll want to dry them as much as possible. (I use paper towels.) Once dry, dump the seeds into a bowl and pour a couple teaspoons of olive oil. (The popular ratio seems to be about 1 teaspoon for every 1 cup of seeds. Or..you can wing it like I did.) Mix them so the oil covers all the seeds pretty uniformly.
Pour the seeds onto a baking sheet and lightly salt them (I used smoked salt because it's divine). Make sure they're in a single layer and spread out pretty well to ensure even cooking. Bake them at 350 degrees for about 25 to 30 minutes—basically just bake them until they start to turn golden.
Keep watch in the last 10 or so minutes because I have burned so many batches of pumpkin seeds, and it is so so so disappointing. Learn from my mistakes! (This is also why I recommend 350 degrees instead of 400 like some recipes say. The cooking just happens too fast for me at 400 degrees…and I may or may not have set off 3 of our smoke detectors before by doing this and not paying enough attention to them.)
Now that your not-burnt, perfectly goldened pumpkin seeds are done cooking, let them cool before shoveling them into your mouth.
Ingredients:
Fresh pumpkin seeds
Olive oil
Salt
Instructions:
Remove the seeds from the pumpkin. Rinse and remove all pumpkin pulp.
Pour into a large bowl and pat as dry as possible with a paper towel. Add a couple teaspoons of olive oil into the seeds (1 tsp. oil per 1 cup of seeds) and mix until they're evenly coated.
Pour onto a baking sheet so the seeds are in one layer and evenly distributed. Sprinkle lightly with salt.
Bake at 350 degrees for 25-30 minutes or until starting to lightly golden. During the last 10 minutes, closely monitor so they don't burn.
Let cool. Enjoy!
Recipe from GettinMyHealthyOn.com
Do you carve pumpkins every year?
If you bake the seeds, do you ever use other seasonings besides salt?
This recipe is part of The Fit Dish link-up hosted by Jill Conyers and Jessica Joy, as well as the Meatless Monday link-up hosted by Deborah and Tiny Muir.