This homemade chili recipe includes meat, beans, spices, and other savory flavors that work together to create the perfect hearty game-day meal.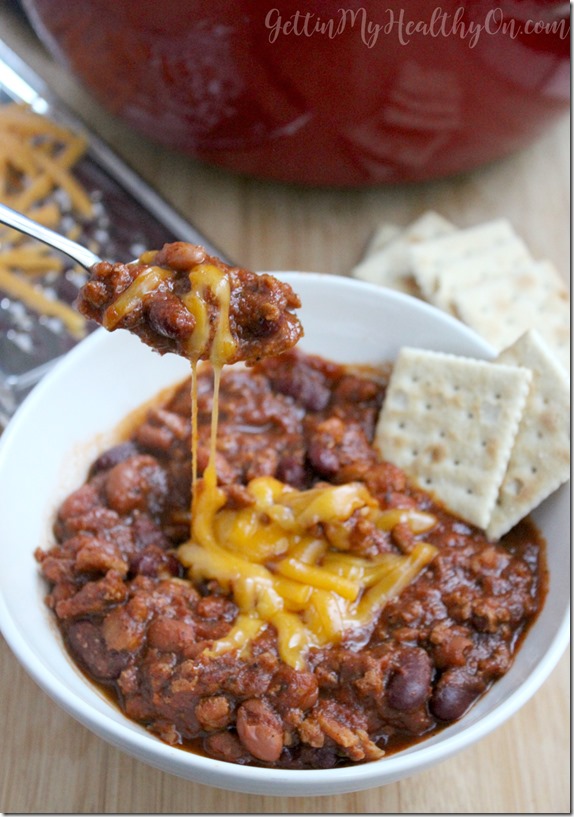 Whether it's a cold winter day or a hot summer one, I think it's safe to say chili always hits the spot. I am STOKED to share today's masterpiece of a recipe that I have finally nailed down and will be making for years to come.
Everyone seems to have their opinion on chili—beans or no beans, thick or thin, tomato-based or thoroughly chili flavored, and so on and so forth. I actually grew up with a thinner, tomato broth-type chili. It's the way my dad always made it, and it was (and still is) one of those recipes that screams home to me.
When I started dating Matt, I discovered he had a very different idea of what chili was. He preferred a thick and hearty chili full of meat and beans. And so began my quest to perfect a bowl of chili that my now-husband would rave about.
Challenge accepted. Challenge accomplished!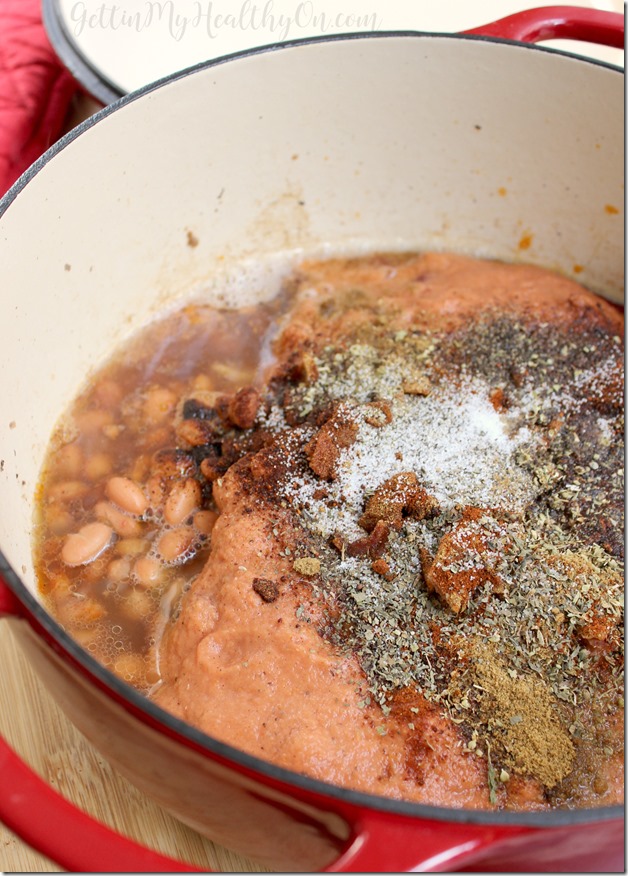 I first messed around with an earlier version of this recipe based off a recipe I found online. I tweaked it based on what I had on hand as well as what I knew we would prefer. I ended up using a blend of ground turkey (shout-out to Jennie-O for the special delivery at home!), pork, and bacon (yes, I said bacon).
Also, to me chili includes beans. I know this is appalling to some people, but…we do what we want. Haha. I threw some kidney and pinto beans in this recipe. Then, I mixed in some beef broth, tomato paste, and a bunch of divine seasonings and spices. After cooking this on low and covered for anywhere from 2-4 hours, we had ourselves a big pot of thick and savory chili. Leftovers FTW.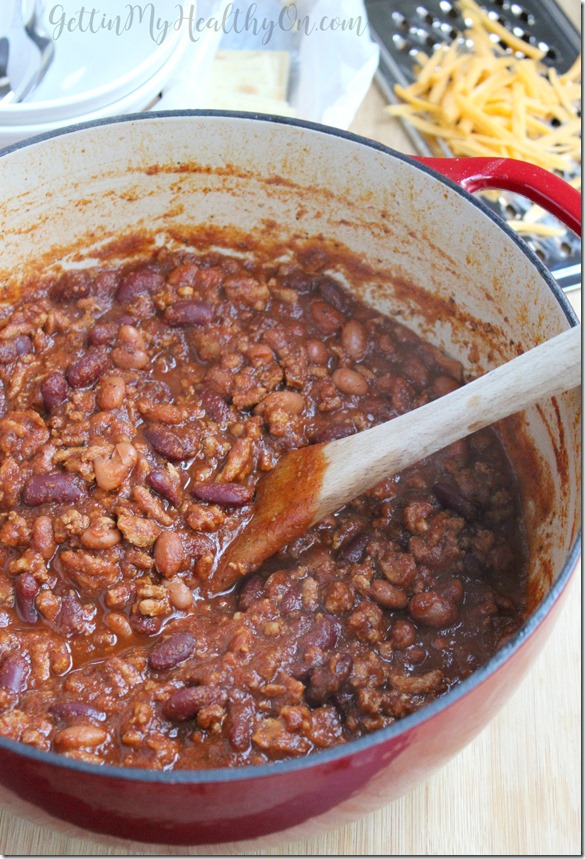 Serve it with some cornbread and possibly topped with cheese, sour cream, crackers, and chives (or however you prefer your fixin's). This would also work wonderfully on top of spaghetti noodles, on a hotdog, or whatever else people eat chili on. The fact this is so thick makes it the ideal topping for #AllTheThings.
Ingredients:
1 lb. ground turkey breast
1 lb. ground pork
1/2 lb. bacon (about 7-8 strips)
1 large yellow onion, roughly chopped
2 (14.5 oz) cans fire roasted tomatoes
2 (15 oz) cans kidney beans, rinsed and drained
2 (15 oz) cans pinto beans, rinsed and drained
1 (6 oz) can tomato paste
2 cups beef broth
1 Tbs. Worcestershire sauce
1 Tbs. minced garlic
3 Tbs. chili powder
1 Tbs. dried oregano
2 tsp. cumin
1 tsp. smoked paprika
1 tsp. dried basil
1 tsp. salt
1 tsp. black pepper
Instructions:
In a stock pot, cook bacon until crispy. Remove and place on paper towels to rest.
Cook onion in bacon drippings for a few minutes, or until they become translucent. Transfer onions to blender along with tomatoes; puree.
Add turkey and pork to the pot and cook over medium heat until no longer pink.
Crumble bacon and add to the pot, stirring in the tomato-onion puree and remainder of the ingredients.
Cover and simmer over low heat for 2-4 hours, stirring occasionally.
Remove from heat and serve topped with cheese, crackers, sour cream, or you favorite fixings.
Recipe from GettinMyHealthyOn.com
Adapted from Bakerita.
How do you prefer your chili? Beans? Thick? Bold tomato flavor? Eh?
What's your favorite game-day foods?