Starting dinner in the a.m. is kind of awesome. Throwing it in the crockpot makes life so much easier. Cooking meat, especially, tends to result in a fantastic meal thanks to the slow cooking. That's exactly what happened with the following Italian Beef recipe.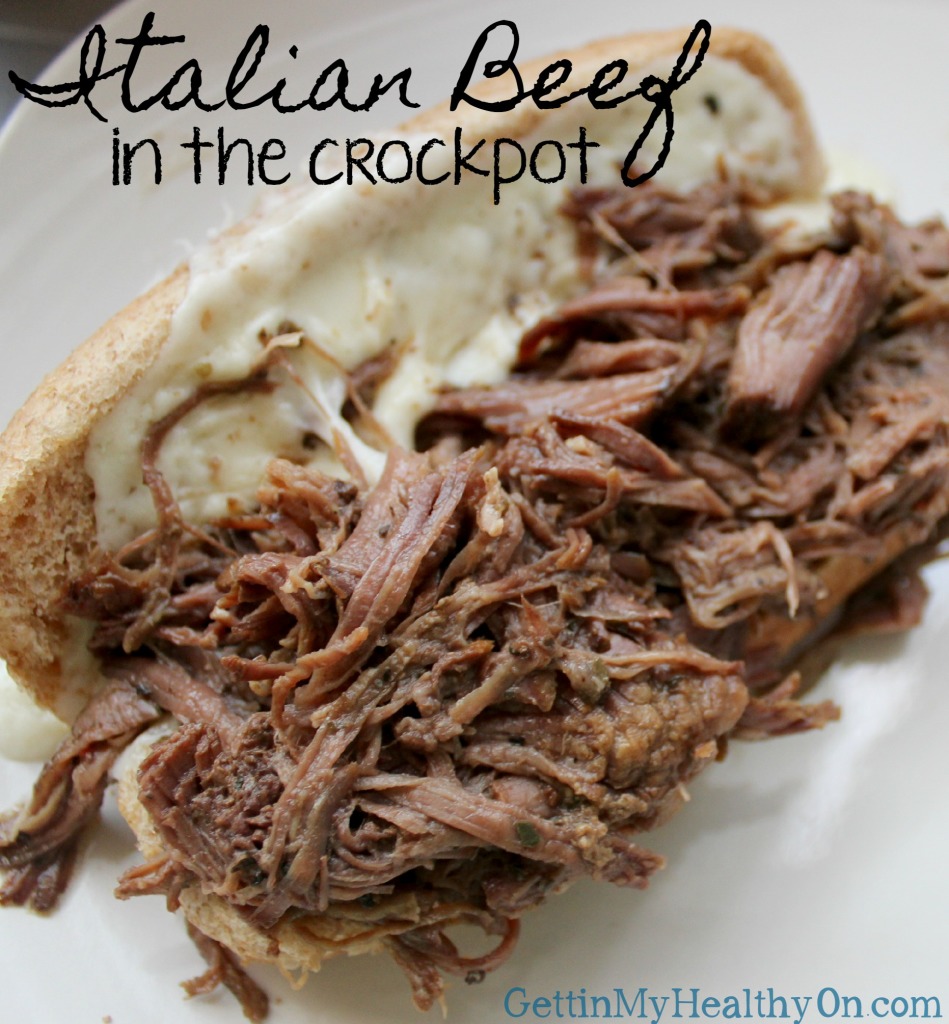 (Adapted from this recipe.)
Ingredients:
1 1/2 cups beef broth
1/2 tsp black pepper
1/2 tsp dried oregano
1/2 tsp dried basil
1/2 tsp onion powder
1/2 tsp dried parsley
1/2 tsp garlic powder
1 bay leaf
1 pkg dry Italian salad dressing mix
2.5 lb chuck roast (trim the fat off)
Directions:
1. Combine broth and all seasonings in a saucepan. Stir well, and bring to a boil.
2. Put meat in crockpot, and pour dressing mixture on top.
3. Cover, and cook on low for 10-12 hours or on high for 4-5 hours.
4. *Remove bay leaf, and shred meat an hour or so before serving.
This Italian Beef was really good served on a hoagie bun with Provolone cheese melted on top. It'll definitely be made again in this house! Hope you find it just as enjoyable.