Good morning and Merry Christmas!!
My boyfriend is currently in the sky on his way to Illinois for the holidays. I get to see him tomorrow for a few hours today and then on New Years for even longer. I'm pretty excited to say the least.
Currently, I am enjoying a chillaxed start to the day. I may or may not have gone to bed at 9pm last night, so I feel very well rested.
Workout
A 4-mile recovery run is on the books for today's workout, and I'm thinking I'll do my Feel the Burn Abs Circuit as well. Until I muster up the motivation to get up and do something, though, I'll be happily bumming around and reminiscing about the good food from my weekend full of Christmas.
Cranberry Pistachio Goat Cheese Log
I have a festive-looking appetizer recipe that we've made the past few years, and I've grown to love it. Not quite sure where the recipe is from, but it seems to be somewhat common.
It wasn't until recently that I learned to appreciate goat cheese. It's a bit strong, but once you acquire a taste for it, your world suddenly gets better. Believe me.
This goat cheese log works beautifully for a pre-dinner snack around the holidays because it's red and green! All you need are three ingredients: an 8-ounce log of goat cheese, dried cranberries, and shelled pistachios.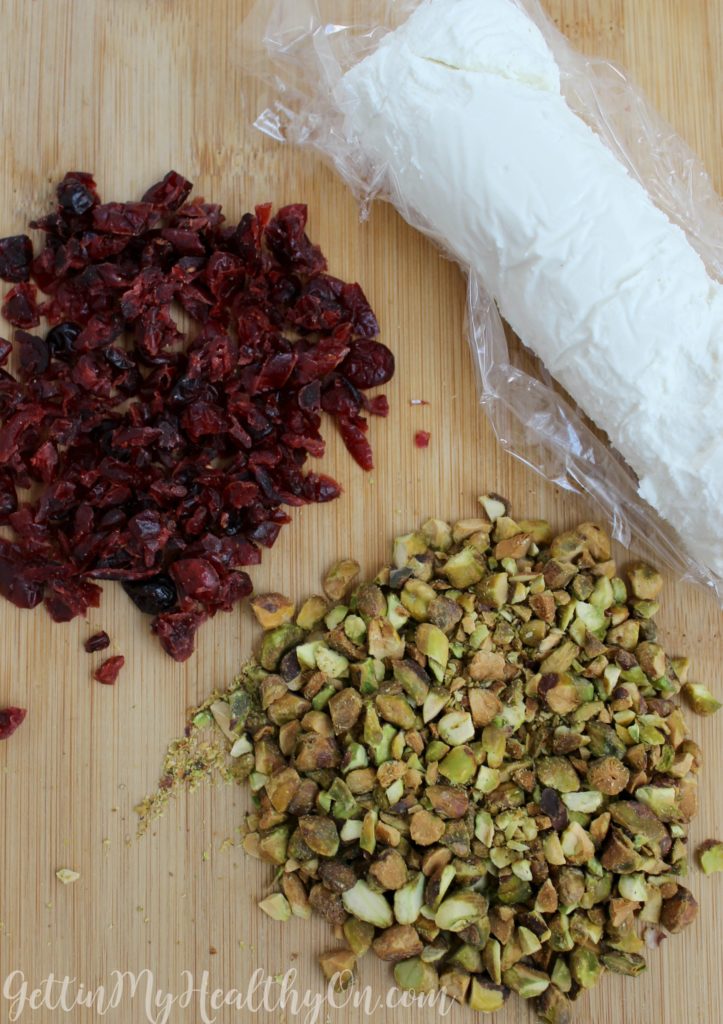 Let the goat cheese soften at room temperature for awhile, and chop up the cranberries and pistachios so they're not such large pieces. Then you'll want to put them on a plate and mix them around. Roll the goat cheese around so it's thoroughly covered in all the little pieces, and the dish is ready to serve!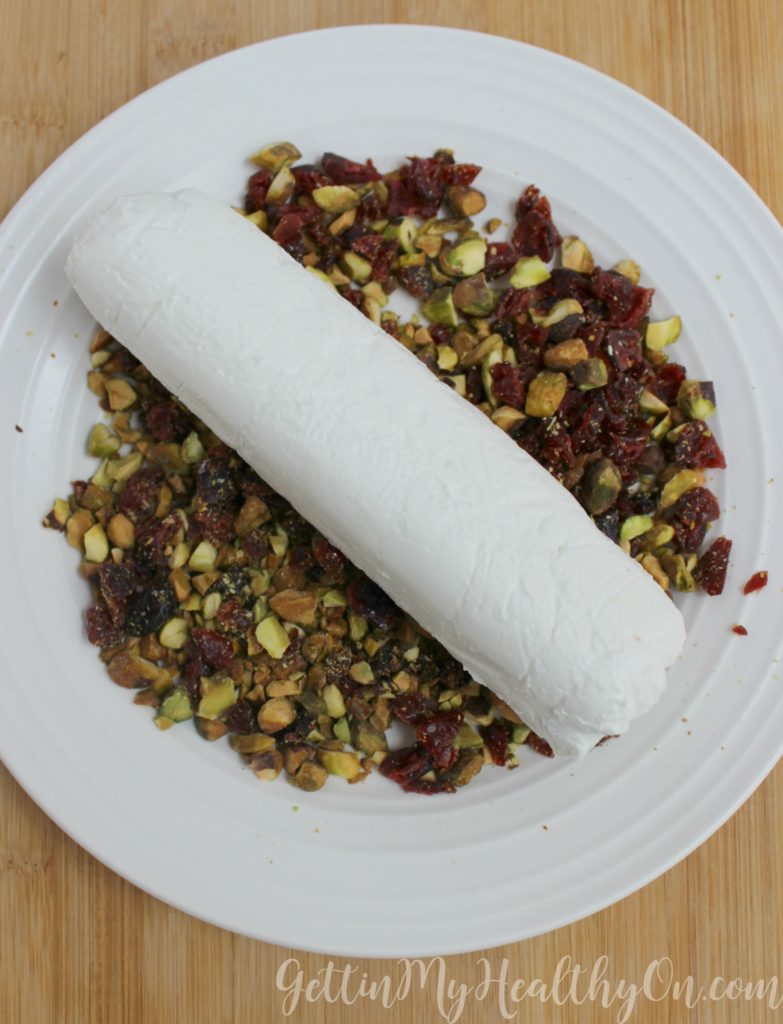 I always make this ahead of time because it's so easy to take to people's houses. You'll just want to wrap it tightly in plastic wrap to keep all the goods together.
Cranberry Pistachio Goat Cheese Log
Ingredients:
8 oz. goat cheese, at room temperature
1/3 cup dried cranberries, chopped
1/3 cup pistachios, chopped
Instructions:
Mix cranberries and pistachios on a plate.
Roll goat cheese over mixture until thoroughly covered.
Serve immediately with crackers, or cover tightly with plastic wrap until *ready to serve.
Notes:
*Let come to room temperature if saving for later, as this will help it soften and become easier to slice.
Recipe from GettinMyHealthyOn.com
Worth noting: there are more than enough cranberries and pistachios in this recipe to cover the goat cheese, and I did that on purpose. I like to have some extra to have under/around the log when you set it out to serve. It's just prettier, in my opinion.
Goat cheese fan: yay or nay?
Yay!
Favorite part(s) of Christmas?
Family! I suppose I'm alright with getting and giving gifts as well 🙂