Today's recipe is so simple I debated whether to even put it on the blog. Then again, I figured…it's delicious, so why not? It uses three simple ingredients: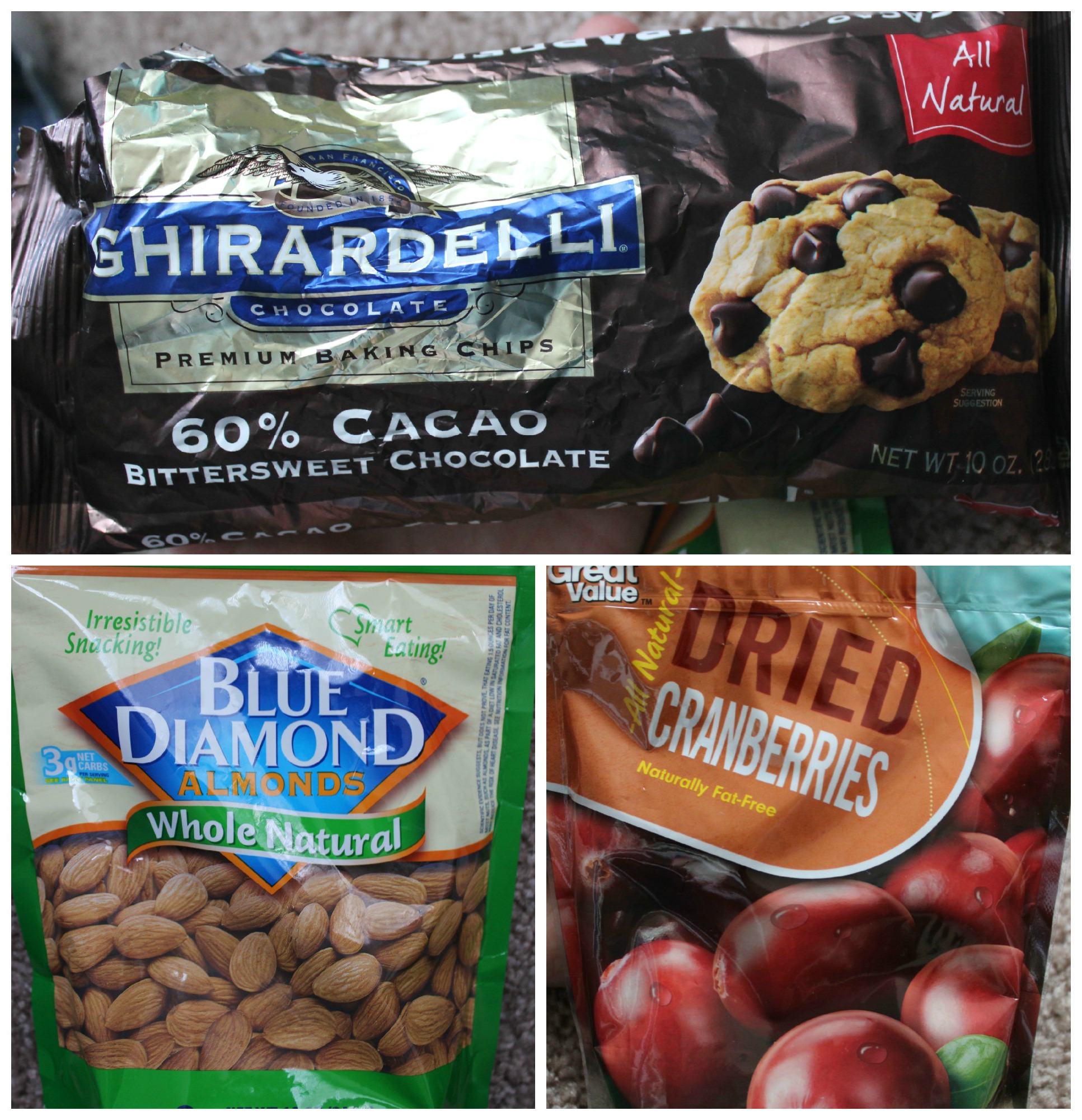 In case you people were not aware, these three ingredients were made for each other. I used to make bags of this stuff in college all the time for a healthy snack that could satisfy my sweet tooth–both very important.
Sweet and Simple Trail Mix is a super easy and healthy snack to throw together that satisfies the sweet tooth.
Ingredients:
1 c raw almonds
1/2 c dried cranberries
1/2 c dark chocolate chips (higher the cacao the better)
Instructions:
Combine ingredients and snack whenever your heart desires!
Recipe from GettinMyHealthyOn.com
I realize how ridiculous this recipe is, but it's worth making. I like to have more almonds than anything else because I'll definitely eat however much chocolate is in the bag. Figured the more almonds the better.
Enjoy!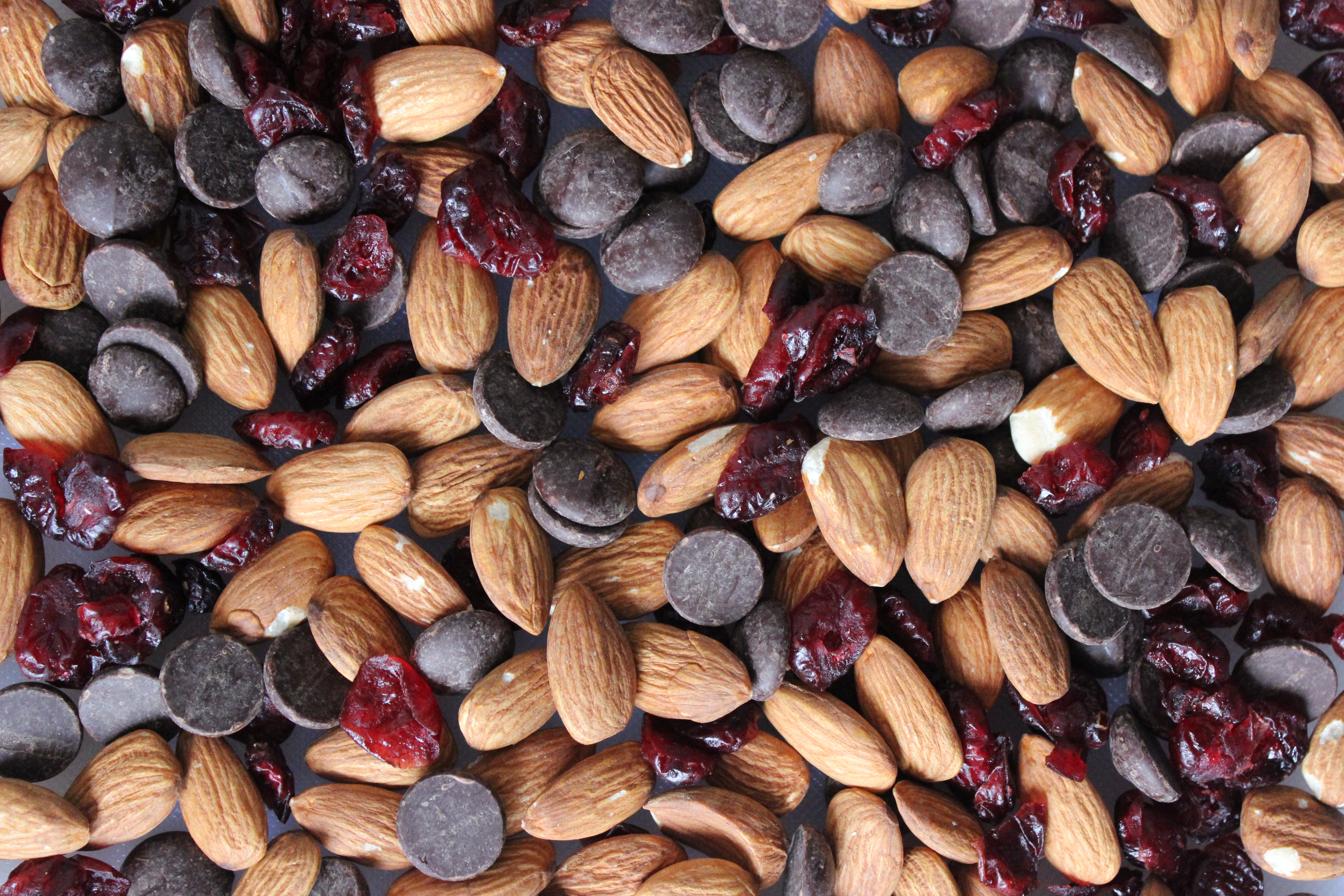 Make sure to check out my recipe page for more delicious food!