As promised on Wednesday, I'm sharing a protein shake recipe that I whipped together earlier this week out of hanger (that also went along with my Paleo diet experiment). This is a stupid easy recipe and can be made Paleo/vegan/whatever if you're into that. I used an almond coconut milk blend for the base of my shake, but any milk works.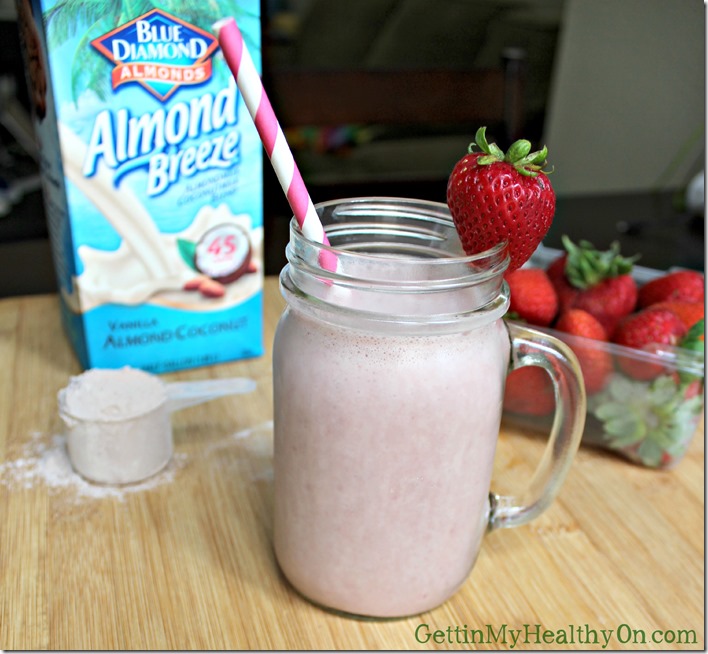 There are only THREE ingredients to this base recipe, but you can obviously add more if you want more pizzazz. I found this to be refreshingly simple though.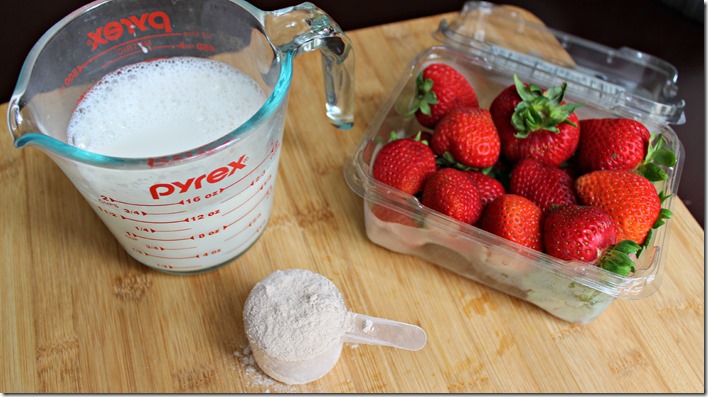 Milk, chocolate protein powder, and strawberries (I've used both frozen and fresh) – throw them all in the blender and mix until fairly smooth.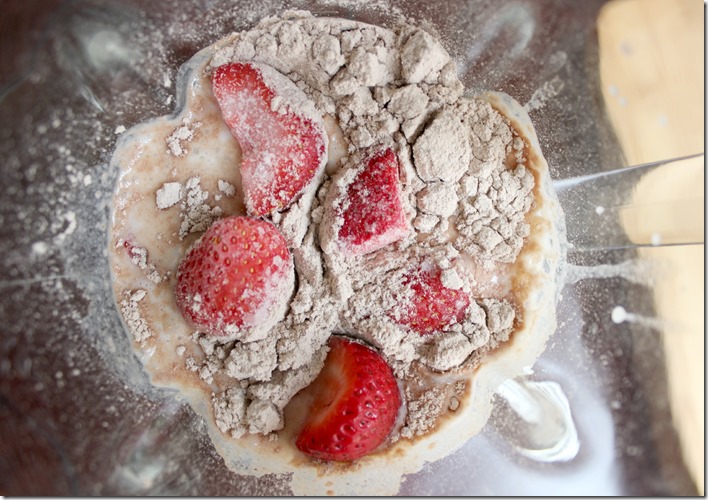 (I know you really needed to see a picture of what it looks like in a blender because that's hard to imagine. You're welcome.)
To me this is just a nice way to mix things up and have a protein-packed snack. See the recipe below!
Strawberry Chocolate Protein Shake
Ingredients:
10 oz milk (whatever kind works)
About 4-5 strawberries (fresh or frozen)
*1 scoop chocolate protein powder
Instructions:
Throw all ingredients in blender, mixing until fairly smooth.
Drink immediately or save for later!
Notes:
*If you don't have protein powder, you can always put 2 teaspoons of unsweetened cocoa powder in the shake instead.
Recipe from GettinMyHealthyOn.com
I've also enjoyed making this ahead of time and storing it in the fridge for something to grab when I'm on-the-go or if I'm sick of everything else. Hope you find it as tasty as I have!