Add fresh strawberries and chicken to a bed of spinach, and then drizzle some homemade poppy seed dressing on top for a refreshing and delicious salad!
In honor of today being the second day of spring…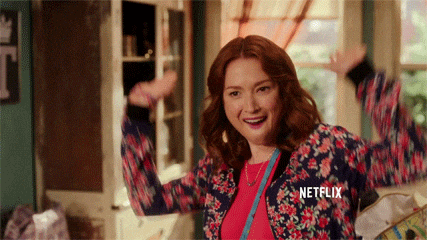 I'm sharing a fresh and sweet salad recipe! I've actually wanted to share this recipe for over a year, but 1. I don't make it nearly enough and 2. I couldn't find the dressing recipe so I had to re-figure it out. This is seriously one of my favorite salad combinations because of two ingredients: strawberries and sweet poppy seed dressing. Add in some chicken and spinach, and you've got it down!
My dad used to make something like this when I was younger, and I think that's what triggered my love for spinach. It's such a pretty and sweet salad. Even the picky eater I was couldn't resist it!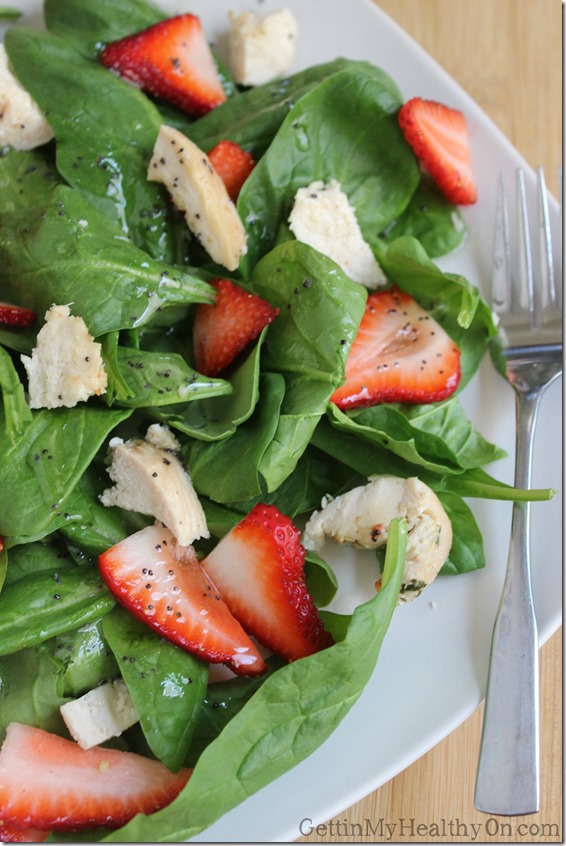 I honestly didn't even miss cheese in this (or the plethora of vegetables I usually hide my lettuce under), but if you just can't bare to part with the ingredient, feta would go beautifully in this.
The homemade dressing is where the magic's at though, guys. It's so simple, and I might have to keep this on hand at all times now. I poured it into a little mason jar I had, which made it super convenient to shake. As they say, "Separation is natural," so you'll definitely have to mix this up before you smother drizzle your salad with it.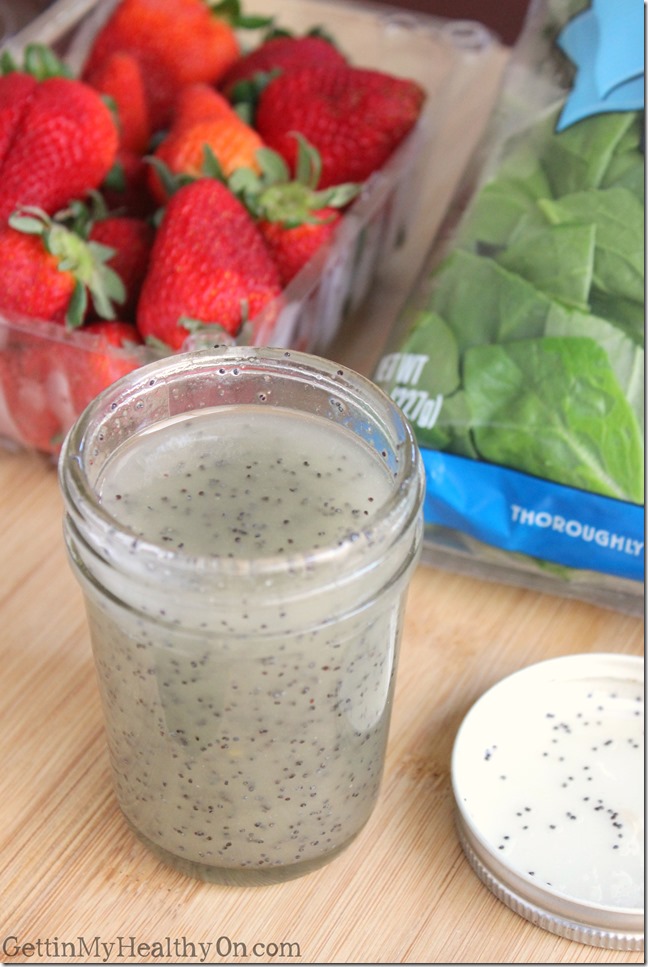 All you have to do is combine about 1/2 cup canola oil; 1/4 cup white vinegar; 2.5 tablespoons white sugar; 1/2 teaspoon salt, ground dry mustard, and onion powder; and 1.5 teaspoons poppy seeds. Yum! The sugar perfectly balances all the vinegar, and you really don't even taste the seasonings – they just add this secret flavor boost. The dressing is a little tangy on its own, but I actually thought this was relatively mild when on the salad.
Aside from the dressing, I encourage you to play around with the toppings. Pecans would probably taste pretty darn good on this as well. But for more of a simple, light meal (or side), here's the basic recipe:
Strawberry & Chicken Spinach Salad with Poppy Seed Dressing
Ingredients:
Poppy Seed Dressing!
1/2 cup canola oil
1/4 cup white vinegar
2.5 Tbs white sugar
1/2 tsp salt
1/2 tsp ground dry mustard
1/2 tsp onion powder
1.5 tsp poppy seeds
Salad!
2 handfuls spinach
1/2 cup sliced strawberries
1/2 cup diced chicken
Instructions:
For the dressing, combine all ingredients together and mix (or shake) until well incorporated.
Then layer spinach on plate or in bowl.
Top with strawberries and chicken.
Drizzle desired amount of dressing and serve!
Recipe from GettinMyHealthyOn.com
Enjoy! And happy spring to you!