Whether you eat it on hotdogs, on pasta, on fries, or just straight up, there's no doubt chili is a pretty versatile dish. There are also millions of recipes for the popular dish, so it never gets boring. The possibilities seem endless.
I've only made my dad's classic tomato-based chili with ground beef and beans, and while I absolutely love his homemade version, I figured I would venture out and make my own recipe.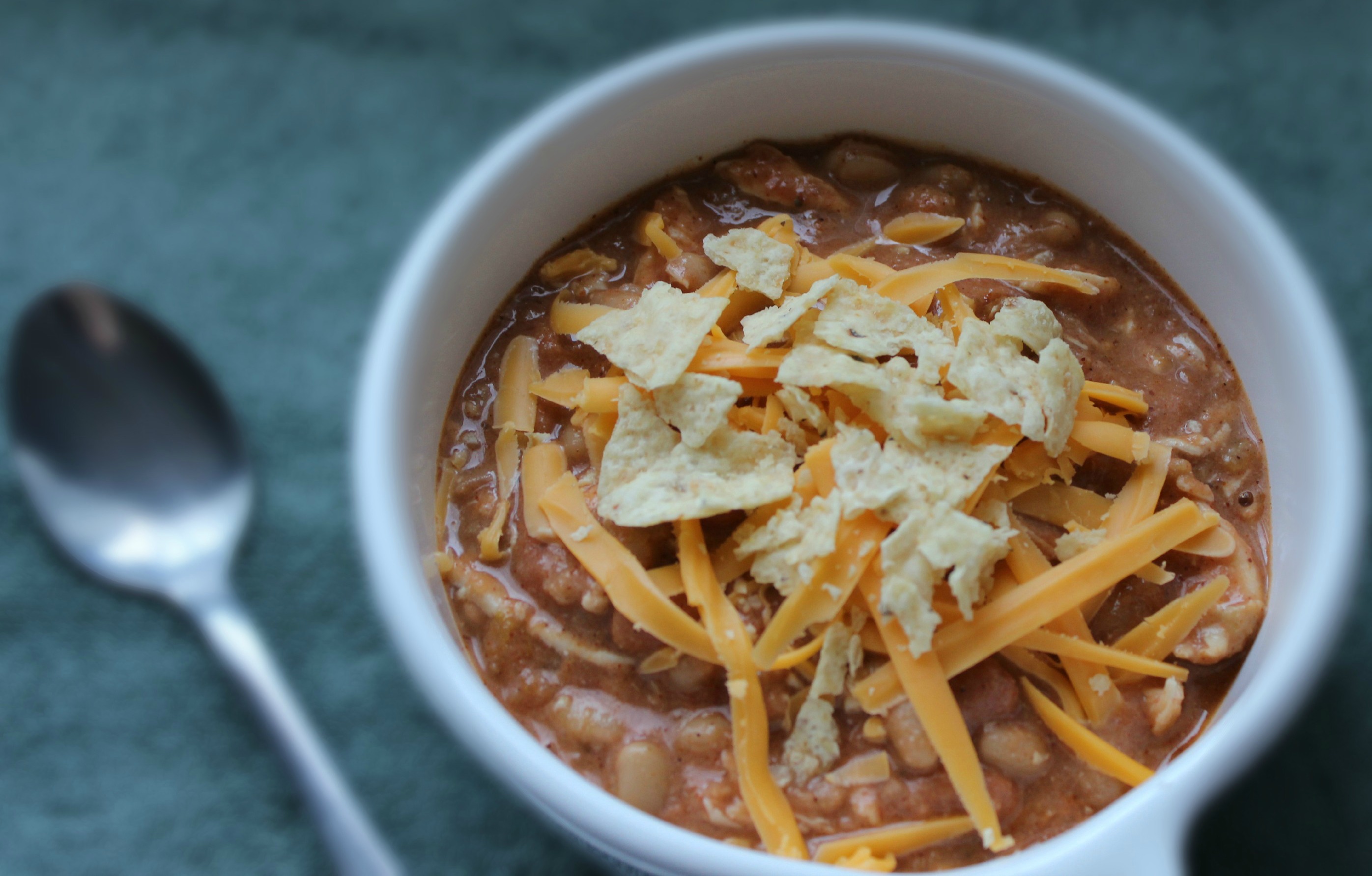 I'm actually quite proud of this recipe. Thanks to the "secret" ingredient of plain Greek yogurt, it has a creamy flavor that sets it apart from the usual chilis.
Southwest Chicken Chili in the Crockpot
Ingredients:
1/2 cup salsa
4-oz can mild green chiles
15-oz can Mexican stewed tomatoes
2 15-oz cans white beans, drained and rinsed
15-oz can pinto beans, drained and rinsed
2 tsp chili powder
1 tsp garlic powder
1/2 tsp onion powder
1 tsp oregano
1 tsp cumin
1 chicken breast (fresh or frozen)
1/4 cup plain Greek yogurt
1/4 cup milk
Instructions:
Puree salsa, chiles, and tomatoes in blender.
Pour into crockpot, and add beans, seasonings, and chicken.
Cook on low for 7 hours or on high for 4 hours.
Remove chicken to shred, and return to crockpot. Mix in yogurt and milk.
Optional: Garnish with shredded cheddar and crumbled tortilla strips.
Serve!
Recipe from GettinMyHealthyOn.com
We enjoyed this for leftovers the next day as well. I highly recommend topping it with some tortilla chips and cheddar, though, because it really takes it to the next level. It bumps down the healthy level, but sometimes you've just gotta do it.
Enjoy!
Check out my recipe page for more tasty dishes!