Give into your salty cravings with this cheesy popcorn recipe that combines four different seasonings for a flavorful spin on the simple popped snack.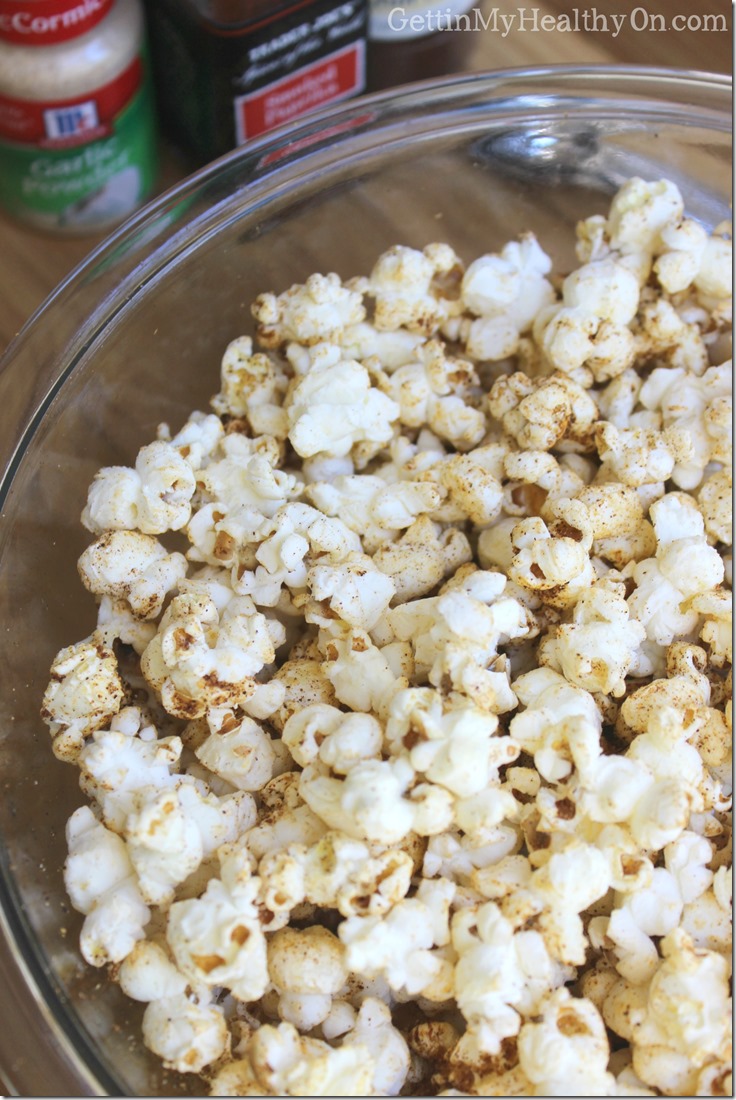 I've been on a popcorn kick lately, where I've been adding a little of this and that from our collection of seasonings to spice it up a bit. We always make our own popcorn using coconut oil, which is wonderful on its own with a bit of salt. Adding extra seasonings, however, has been enlightening for my taste buds.
Most recently, I combined four different seasonings with some grated Parmesan, and it was exactly the salty goodness that I needed to help me avoid other junk food.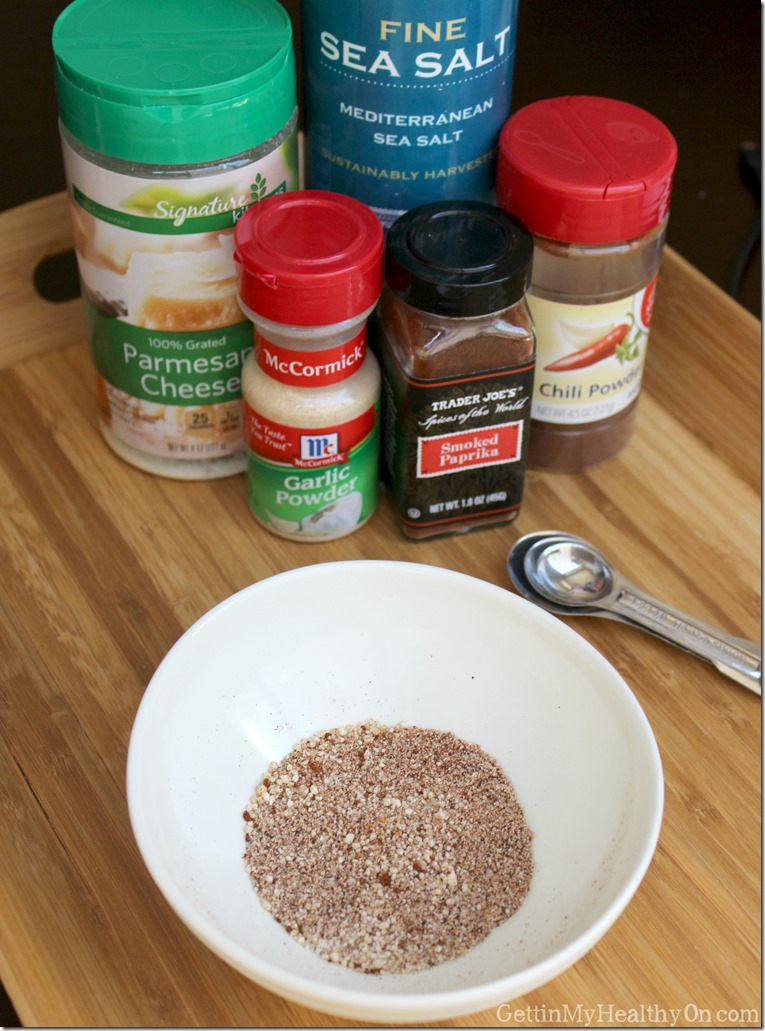 After making popcorn like we usually do and pouring it into a serving bowl, I drizzled about 1 Tablespoon of olive oil on top and shook it up until the olive oil seemed well-distributed. Then I took the combination of Parmesan, salt, chili powder, garlic powder, and smoked paprika and sprinkled that over the top of the popcorn. Once again, I shook it like crazy to help get the seasoning blend all over the popcorn, as to avoid too many places of concentrated saltiness (which is also a bit good, not going to lie).
Ingredients:
Pre-made unseasoned popcorn
1 Tbs olive oil
1 Tbs Parmesan
1/2 tsp sea salt
1/4 tsp garlic powder
1/4 tsp chili powder
1/8 tsp smoked paprika
Instructions:
On already-popped popcorn, drizzle olive oil and shake to coat.
Add Parmesan and all seasonings and shake until well-distributed.
Serve!
Recipe from GettinMyHealthyOn.com
There will definitely be some seasoning at the bottom of the bowl, but the amount above seemed to work well to coat our two servings-ish of popcorn. The main idea is the ratio of seasonings.
Hope you enjoy! I'm sure I'll be sharing more flavored popcorn recipes in the future, so stay tuned!
What do you add to your popcorn?
Do you usually make the bags? Or make your own?