As many of you are aware, we ran the Safari Park Half Marathon yesterday, so I'm here to recap the experience.
We made sure to hydrate ourselves all day Saturday, since the race was supposed to be a hot one. What's the best way to hydrate? Play drinking games…with water.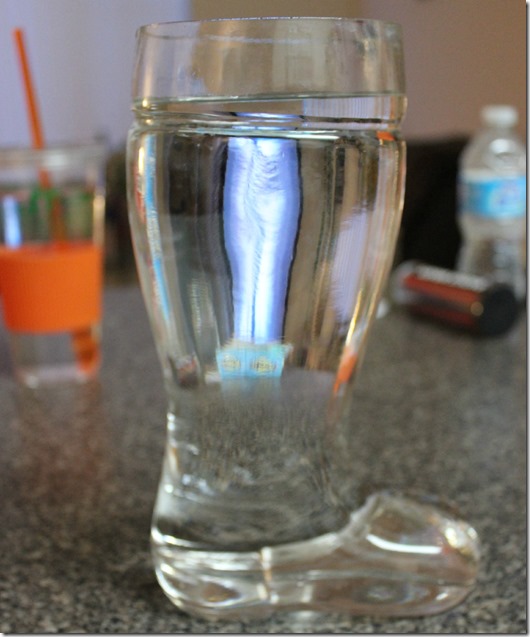 It works.
We arrived at the starting location for the race bright and early at approximately 5am, and it was ridiculously cold. Since I'm the smart person that I am, I didn't bring a sweatshirt, so that was fun. My hands were numb until about mile 2 of the race, and I couldn't even work my iPod for awhile as a result. Oy. But eventually, I got to listen to the energy-inducing music from my half marathon playlist.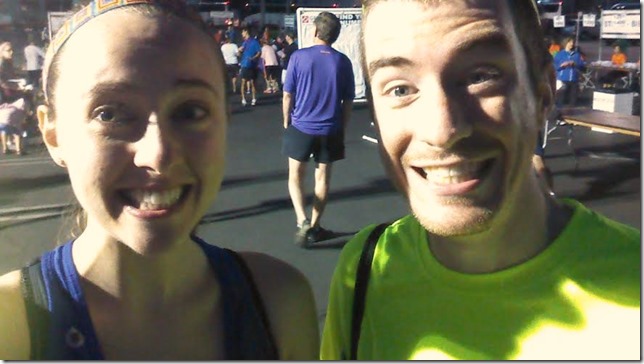 So the race…
It was full of surprises. Like hills. Very, very very, very very very steep heels. (The first one reminded me of the Camp Pendleton Mud Run hill I talked about). I have never run up such steep hills. Correction: I did not actually run up these hills. I had to walk up them, and Matt even said he had to walk up part of 2 – that's when you KNOW they're bad. He doesn't walk up hills. When I came upon the first big hill, my jaw dropped, and I could not close it for awhile because I was just in awe of what was in front of me.
Edited to add: Matt mapped out the steep grade of the first "hill," and this is what he got: it averages a 15% grade and hits 20% at the end with a total of .3 miles you're going uphill. NOT OKAY.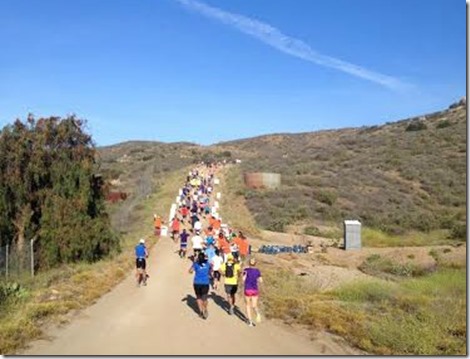 This picture does it absolutely no justice. We ran up that damn mountain.
Okay, anyways…
Besides the hills, the race wasn't bad. There was some shade at several parts, which was nice, and we got to see SOME animals (a camel, a few elephants, roadkill). I'm pretty sure I saw more cows than anything, which I thought was funny.
This half marathon was definitely better than my last one/the first one I ever did, but the last 5 or so miles were quite difficult. It kind of felt like my soul was dying. The hills, people. The hills.
All in all, I'm so glad we did it. It was a good experience, but I just don't know if I want to do it again. I hate having to walk up parts of the course because they're so steep. Not fun.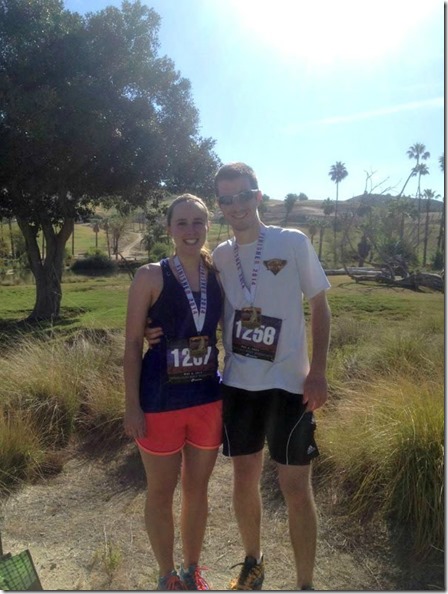 I ran the half marathon in 2:03 for an average pace of 9:24. Matt ran it in 1:41 with an average pace of 7:44. I think we're both pretty happy with our times. I didn't go as fast I was hoping (under 2 hours), but I met my overall goal of finishing in less time than my last half marathon (approx. 2:12). There were 1,700+ people overall. The winner of the race finished with a 5:50 pace. I'm sorry, what?! People are crazy.
We rehydrated after the race with lots of water and gatorade, as well as a mimosa for me and a bloody mary for Matt.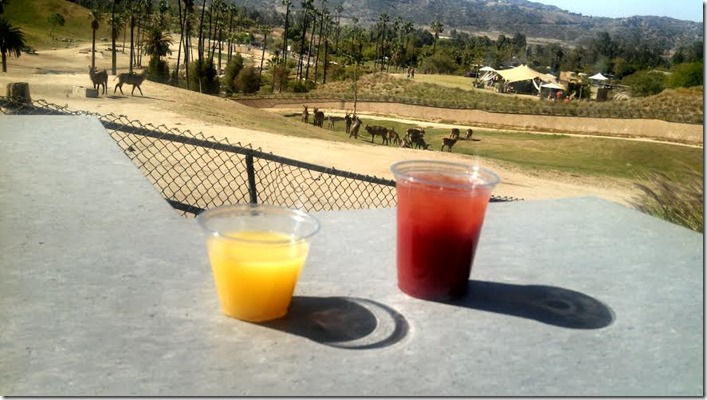 Delicious.
Since we had free admission into the park, we stuck around for a bit. We didn't stay for too long, though, because we were starving and wanted to…just…not move for awhile.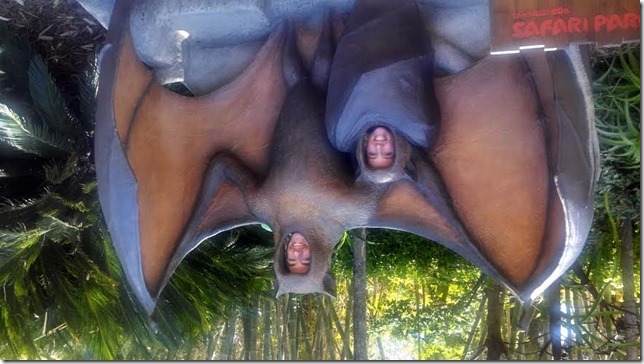 We got a few pictures first though.

Overall, it was a fun day. I was SUPER VERY EXTRA excited that my knee didn't act up much. It hurt randomly at times, but the pain went away pretty fast. Although that's sore now, I'm more concerned about my pained lower back. Oh the joys of running and the new aches and pains that come out of nowhere.
As miserable as I felt for a lot of the run, it's exciting to look back, and I almost want to sign up for another race. I think I need to seek help.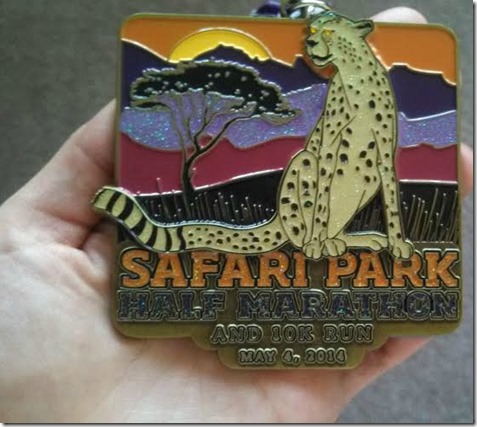 Also, our medals are pretty cool, but I'm pretty sure they weight approximately 10 lbs.
Hope you all had an eventful/enjoyable weekend as well!!
P.S. Happy Cinco de Mayo!! If you're looking for something fun to make today, check out my Beergaritas recipe!