Keep dry ranch seasoning on hand for a flavorful addition to dips, dressings, or any recipe that needs a boost!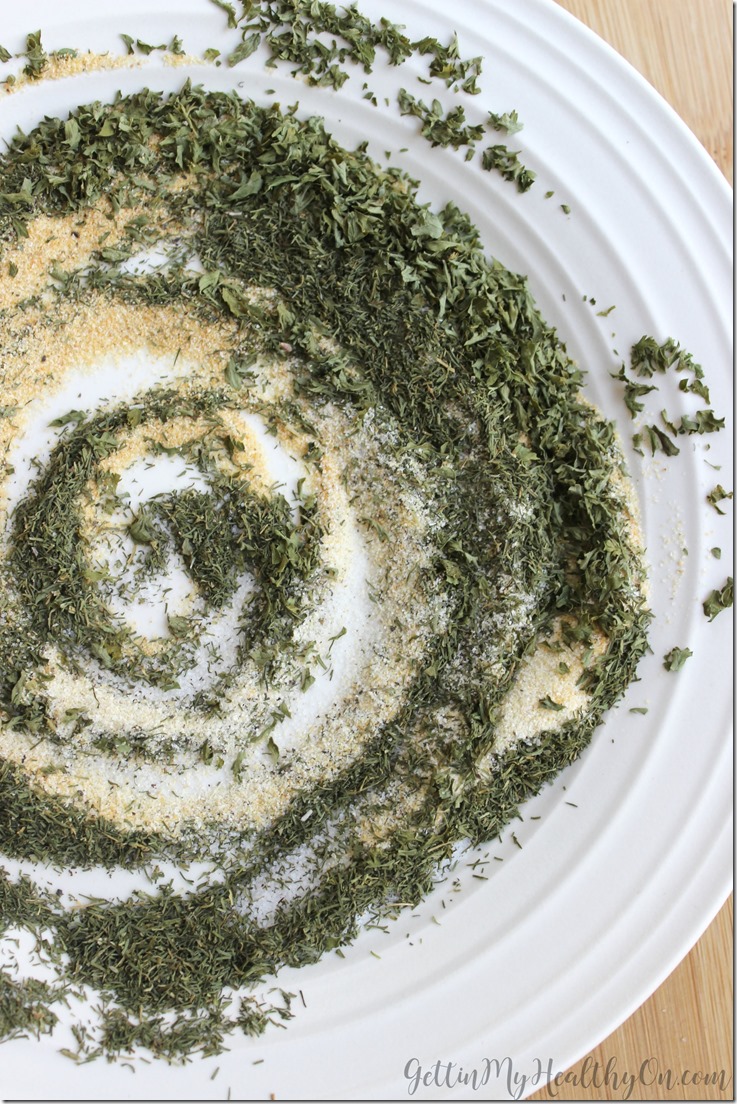 You know what's better than smothering everything with ranch? Adding the dry seasoning to everything. Okay, so a lot of ranch lovers might disagree with me on this, but I think it's an amazing way to transform dishes without the added fat. Plus, some dishes just don't go well with the wet ranch dressing but could benefit from the flavors of the seasonings in ranch.
I've been using the dry ranch packets a lot lately because…well…they're little pockets of flavor heaven. However, I don't like having to buy them all the time or keep ignoring the mysterious ingredients taking up the nutrition label. So what did I do? I consulted my homemade ranch dressing recipe and focused on just the dry seasonings to make my own dry ranch mix from scratch. I combined garlic powder, dried parsley flakes, onion powder, kosher salt, dried dill weed, and black pepper.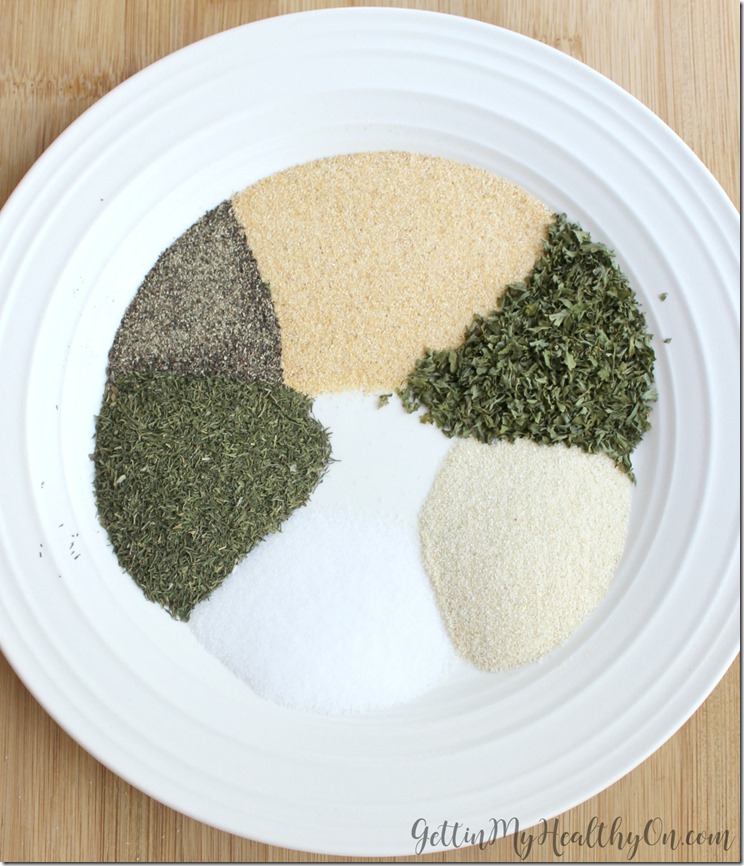 If you have a spice grinder (or even a mortar and pestle), you've got it made. I say this because the parsley (and the dill a little bit) tends to rise to the top of the container of seasoning, unless you mix it up right beforehand (which is what I've been doing – it actually works fine). You may also get a good result from a blender or food processer. Just ideas you may want to try out. Otherwise, just dump it all in a small jar and give it a stir before using.
For some ideas of what to use this for, I've been using the dry ranch seasoning to give a flavor boost to tacos (in addition to, or instead of, my homemade taco seasoning), popcorn (another form of savory popcorn), shredded chicken (to eat in a variety of ways), and so on. I'm excited to keep playing around with my new dry mix creation to see what else can benefit from the unique blend.
Ingredients:
1 Tbs dried parsley
1 Tbs dried dill weed
1 Tbs garlic powder
2 tsp onion powder
2 tsp kosher salt
1 tsp black pepper
Instructions:
Combine all ingredients in blender, food processor, or spice grinder. (Or, combine in a bowl and stir before each use.
Store for use later in ranch dressing, dips, or for a flavor boost in other recipes.
Recipe from GettinMyHealthyOn.com
FYI, I wanted this to keep in the pantry without refrigeration, so I didn't add any parmesan like I have in my homemade Greek yogurt ranch recipe. I've also seen recipes with dry buttermilk powder, which seems like a good plan, but that's not exactly something I keep on hand, so I was more than happy with this basic seasoning combo. Hope you enjoy!