The pumpkin has officially made its debut in our household. What have I made with it? A lot of super random things: a weird pumpkin chai latte, not-bad granola bars, and most notably, pumpkin pie overnight oats! I'm excited to try a lot of new recipes with the ingredient, but until I get more to work out, I'm happy to share this new breakfast dish.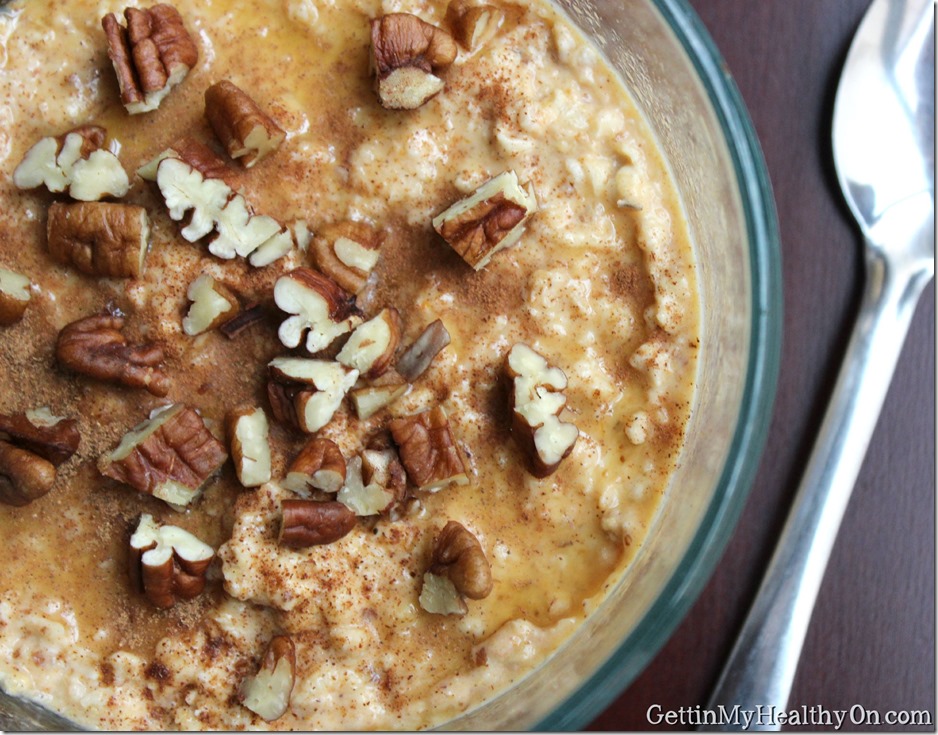 I talked about the refrigerator oatmeal phenomenon a month or so ago and shared a banana walnut overnight oats recipe. Well recently, as the can of pumpkin puree was staring at me from the fridge, I figured a new overnight oats recipe would be a great way to use up the end of the can—something I always struggle with. Using my first version for inspiration, I threw some ingredients together and ended up with a pumpkin pie-esque bowl of goodness. Below you will see oats, Greek yogurt, milk, flax seed, and then the real good stuff: maple syrup, pumpkin puree, and pumpkin pie spice.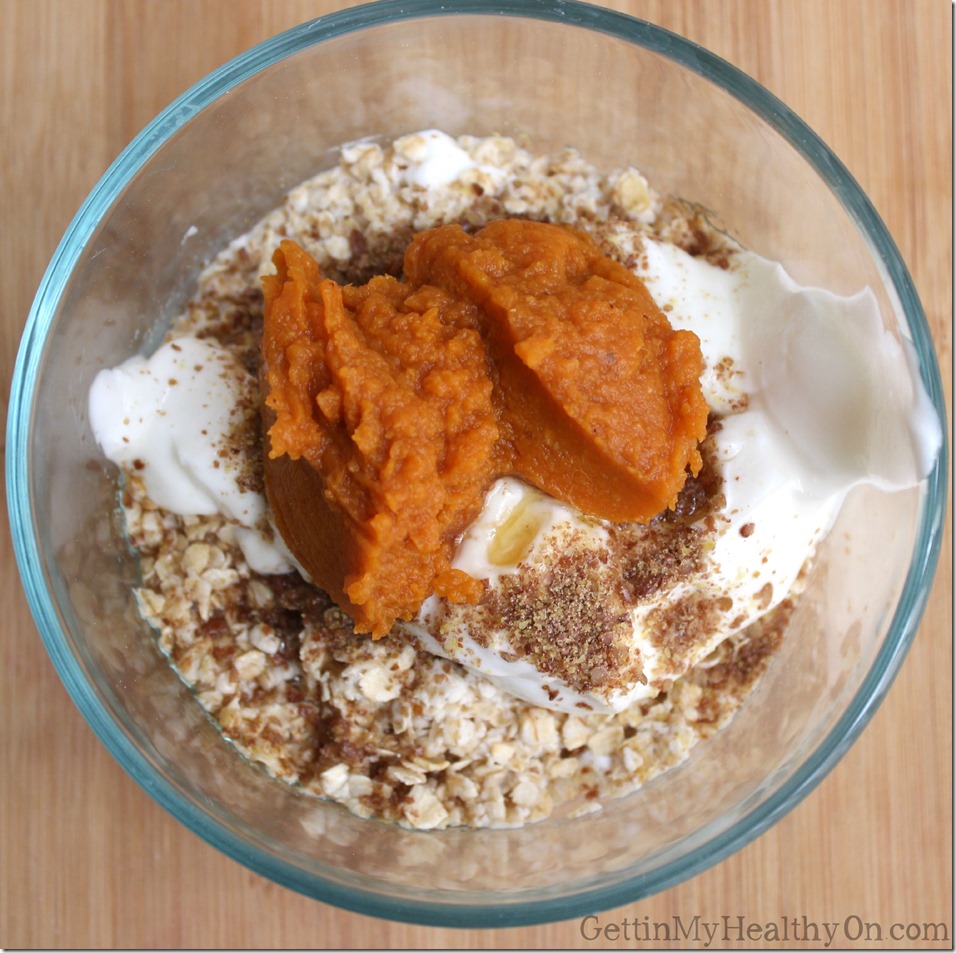 Just combine it all in a bowl; stir it up; and stick it in the fridge overnight to enjoy the next morning. When it was time to scarf down because I don't leave myself enough time in the morning consume, I topped it with some chopped pecans, more maple syrup because sugar tastes good, and a couple shakes of cinnamon. Dee-lish.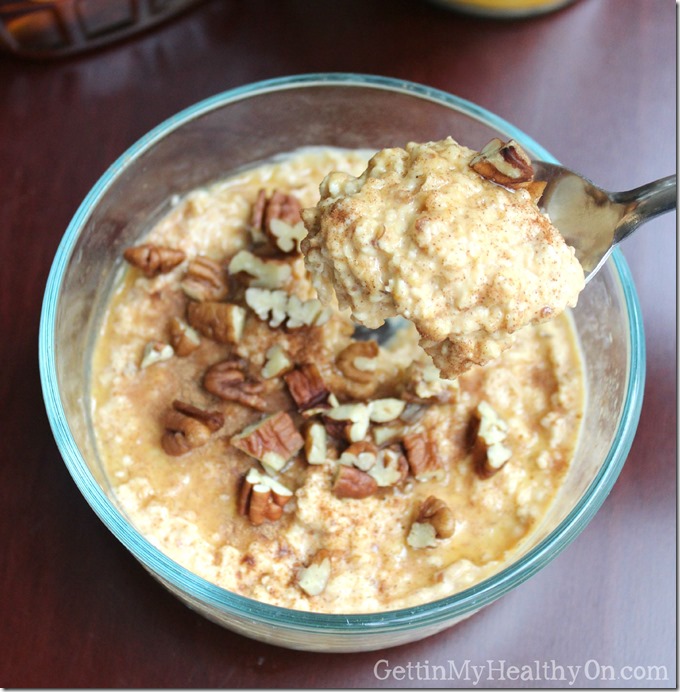 The maple syrup that you mix in the night before perfectly balances out the questionable taste of raw pumpkin puree. And the pumpkin pie spice just takes it to a whole new level. I highly recommend adding some nuts on top after—whether pecans, walnuts, almonds, or whatever you fancy–because the texture combo is pure gold. See below for the deets!
Pumpkin Pie Overnight Oats
Ingredients:
1/3 cup rolled oats
1/4 cup Greek yogurt
1/4 cup milk
1 tsp ground flax seed
2 Tbs pure maple syrup
2 Tbs pumpkin puree (not pie filling)
1/2 tsp pumpkin pie spice
Optional toppings: chopped pecans and cinnamon
Instructions:
Combine all ingredients in a bowl.
Refrigerator anywhere from 4 hours to overnight.
When ready to serve, top with chopped pecans and cinnamon.
Recipe from GettinMyHealthyOn.com
Happy breakfast-ing!
This post is part of the Foodie Friday linkup.