Good morning! It's another warm fall-ish day—aka it's 9am and already 50 degrees. Good stuff.
I'll be going on a light 4-mile run in the next few hours, and I'm pretty excited. There's just something about planning to do a short, slow, and chill run that makes it more fun.
As for now, I have some good news: pomegranates are in season!!!
Is this not the most beautiful fruit you have ever seen?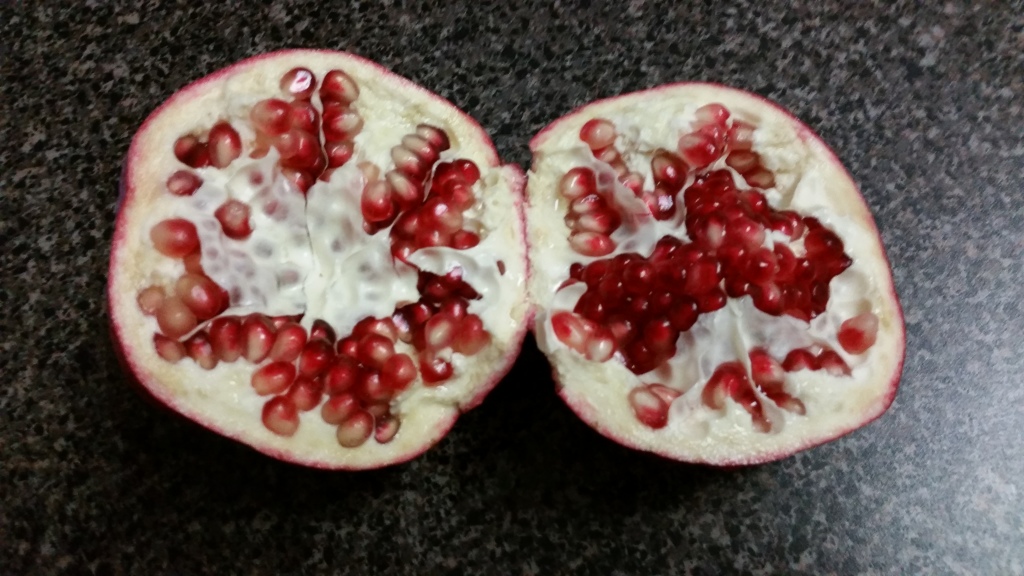 Okay, so it's kind of weird-looking. HOWEVER, if you have ever tasted the sweet fruit that hides inside, then you will probably think the red blob is beautiful.
I bought a pomegranate last week and was somehow able to make it last 2 days. Usually, I just eat it in one sitting. I was proud of myself.
If you've never had a pomegranate before, go buy one. And if you've never cut one open before, then you should check out PBFingers video on how to cut a pomegranate open for some guidance!
Once you finish the process, you will have this glorious site in front of you: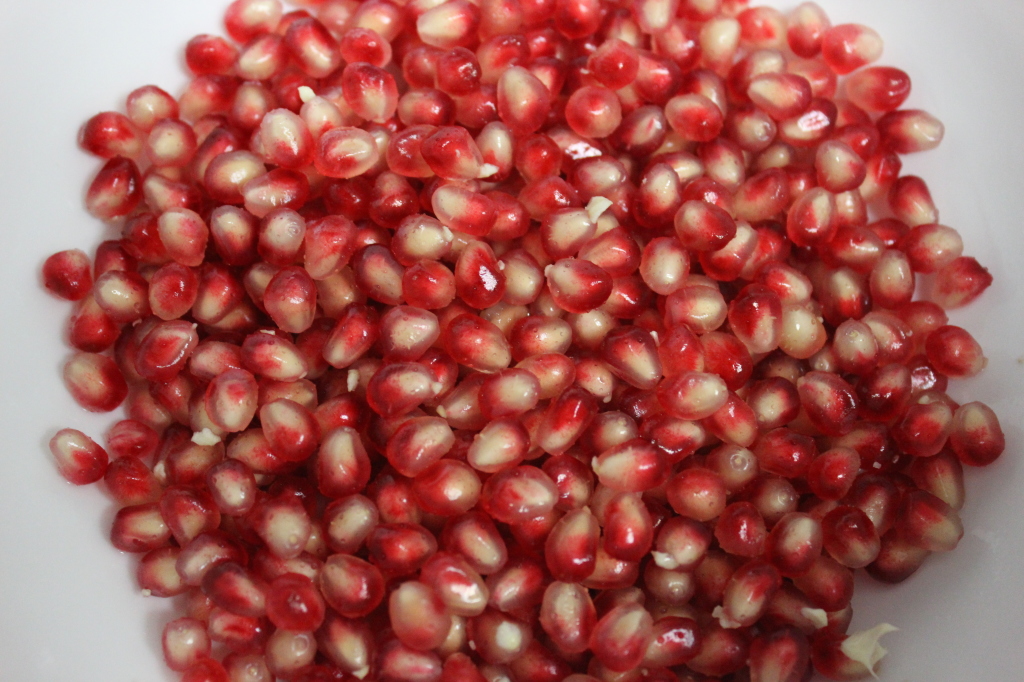 I do not have an unhealthy obsession with them, I swear. I just really love them. Plus, they're healthy so it's a healthy obsession. I'm a riot, I know.
When you're done rolling your eyes, I have some fun facts about pomegranates for your Tuesday viewing pleasure!
The English word "pomegranate is derived from the Latin words "pomum" (apple) and "granatus" (seeded).
The fruit's syrup is popularly known as grenadine. SAY WHAT?
We in the Northern Hemisphere enjoy pomegranate season from September to February.
When you go to buy pomegranates, look for ones that are heavy (they're juicier) and don't have splits on the skin.
There are 700-800 seeds (or arils) in the average pomegranate.
Nutrition Facts!! In a medium-sized one, there are about 234 calories, 3 g of fat, 39 g sugar, and 11 g fiber.
They grow on a tree (this is news to me).
It is technically a berry.
Great source of potassium, vitamin C, and vitamin K.
Native to Iran and India but also grown in the US in California and Arizona.