Happy Monday!
I hope everyone had a swell weekend. Ours was spent, more or less, preparing for Christmas activities. As a result, I've decided to make this post revolve around the festive-ish pictures.
Friday was my work's Christmas party, and it was especially awesome. We had secret santa, an ornament contest, a raffle, food, and beer. Unfortunately, I did not place with my homemade ornament, but I did end up winning a slinky in the raffle. Not sure what I'm going to do with a slinky, but I was excited I won something.
In a few weeks, one of Matt's coworkers is having an ugly sweater party, so we got some supplies on Saturday to create our own festive sweaters. We decided to make our evening revolve around the decorating, so I figured I'd make some chocolate chip cookies because everything is better with a bit of chocolate.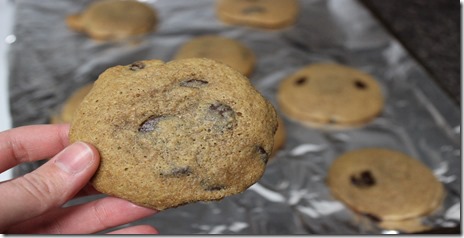 A recording of National Lampoon's Christmas Vacation was also played.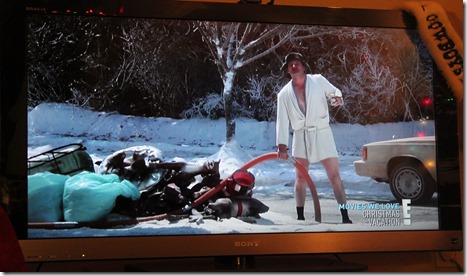 Aaaaand we enjoyed some hot chocolate + Bailey's + coffee + candy cane. It was quite tasty.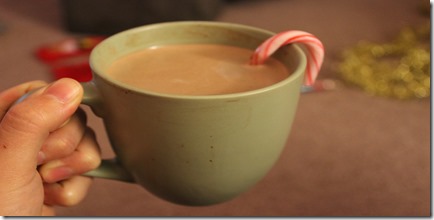 Then we got to work on our sweaters! We ran out of safety pins, so we're not done yet, but this is what we've got so far (1st is mine; 2nd is Matt's):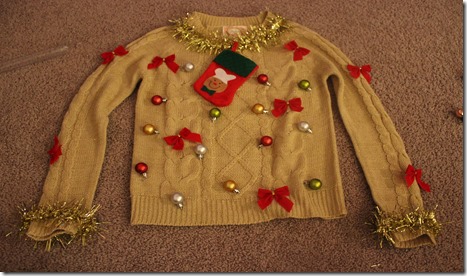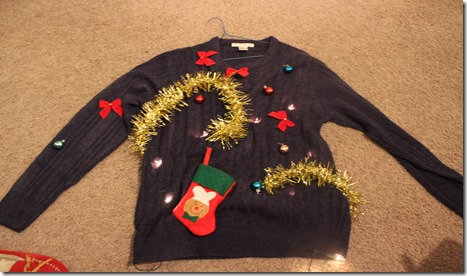 I would just like to point out we have some battery-powered Christmas lights going on. Dollar stores are the best.
Oh, and also from a dollar store, I got a little wreath and tied some baby ornaments to it for a festive little door hanger. I deem it good enough to display, especially considering it only cost about $1.50 total.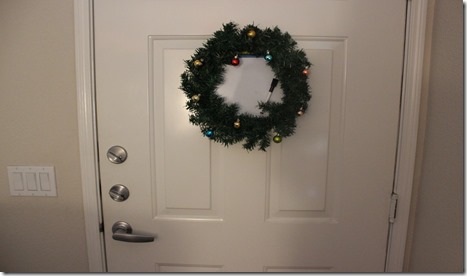 And since I've been enjoying going over the top with the holiday, I purchased a few cheap cookie cutters and some sprinkles, so we can decorate some Christmas cookies.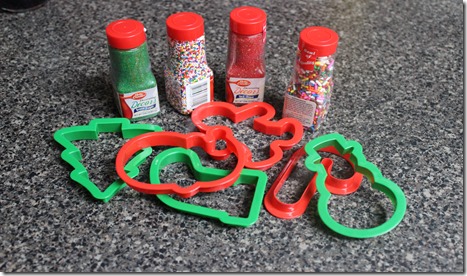 To continue the holiday spirit, I got two little strings of Christmas lights to add to my office at work. I figured…as much as I've been enjoying Christmas lights in our apartment, putting some up at work will make the days more exciting.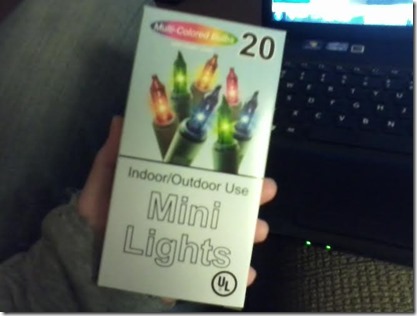 Okay, so this post was more about all the awesome dollar store purchases we made…I guess you could say I like cheap decorations and affordable DIY projects.
Questions for you:
Have you ever participated in an ugly sweater party? Did you make it yourself or buy one?
I hear uglysweaterstore.com is pretty awesome if you want to just buy one!
What's your favorite Christmas movie?
My favorites are, in no particular order, Christmas Vacation, Elf, A Christmas Story, It's a Wonderful Life, and…probably some more I'm forgetting.