So I've decided to cut the crap and finally make this consistent workout schedule thing a reality. I made a goal in my wedding fitness plan to workout five to six days a week, and needless to say, that has not been happening…until now.
Over the past five years, as I've gotten much more into fitness, I've learned more about myself and how I stay motivated. One method I often use to keep myself accountable is to create different monthly challenges for myself, like my 30-day booty challenge that I just completed. Since I seem to struggle so much lately with working out on a regular basis, I figured I should work with what I know motivates me: write down an actual routine for each week. To do this, I figured every single week doesn't need a different schedule—to be honest, that's more planning than I know I will consistently do. Instead, I spent way too long yesterday figuring out a general weekly schedule for myself, detailing which areas of the body to focus on each day.
While creating it, I considering these factors:
Throughout the week, I need to incorporate lower body exercises to help me work on my muscle weaknesses and hopefully be able to run again ASAP.
Monday, I will always workout—it just starts the week off right.
Fridays, I will never workout (aka, it's a rest day)—I'm rarely motivated and often have spontaneous activities happening during the evening.
Weekends are always random, but Matt and I often spend at least one day doing something active, whether it's beach volleyball, hiking, boxing, running, or something else.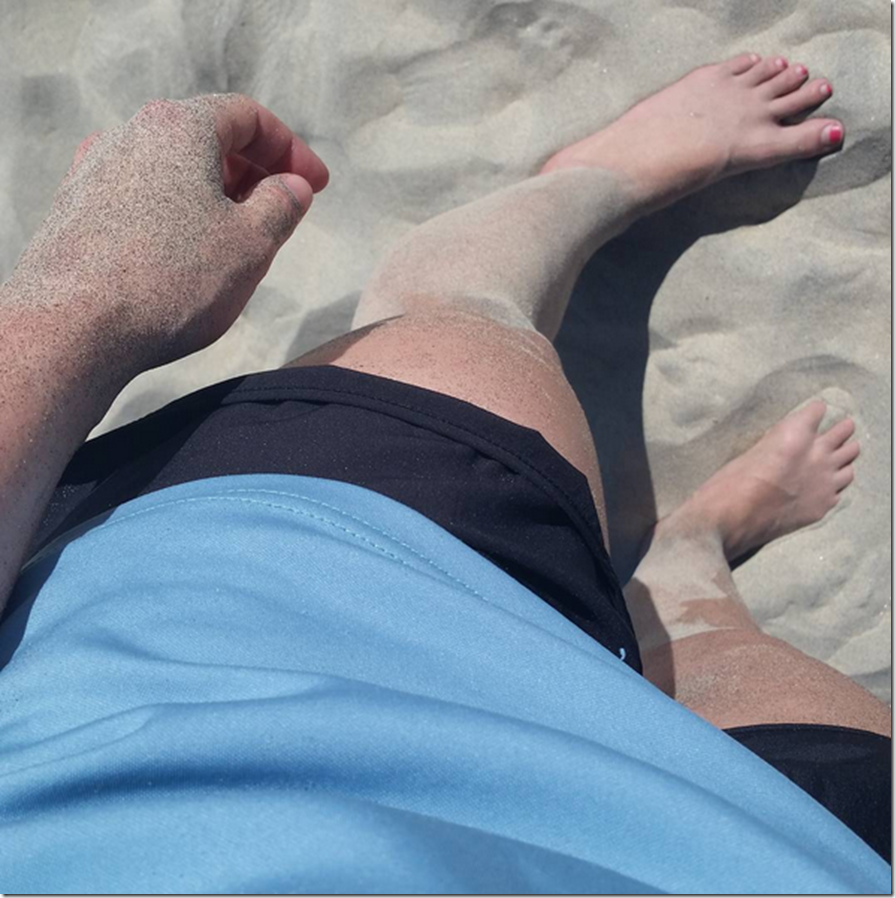 Beach volleyball for the win!
I've talked about which muscles to workout each day in the past, and while I normally don't like to workout the same area of the body two days in a row, I have some days that go back-to-back in this schedule. I did this because 1. Full body workouts will spend less time focusing on each area of the body (so it's a wee bit less intense when I do them the day before a super focused leg day, for example), and 2. Spending two days in a row working one area of the body won't be a huge deal as long as I'm mixing up the specific circuit workouts I do (which will in turn challenge different muscle groups).
FYI: Since I can't run on a regular basis quite yet (because of IT band issues), and I don't have a lot of options when it comes to cross training (no gym membership over hurr), I do most workouts in the form of a circuit. I go to our second bedroom, turn on the TV, and plug away at the routine I have in front of me. I usually don't repeat the same circuit in the same week, or even the next week because I like to mix it up. Since I'm not focusing on specific muscle groups, and instead am basing my days on upper body, core, and/or lower body, I'm constantly performing different circuits, and that allows me to work different muscles groups without making a super intricate workout schedule.
Make sense?
I've decided to dedicate six days of my week to working out—one of which will be more like an active rest day, focusing on stretching (and maybe even a yoga-inspired routine). The rest of the time, I will be spreading out the three different areas of the body, incorporating cardio some days and then bodyweight or dumbbell exercises the rest of the time. Here's the basic schedule I've come up with: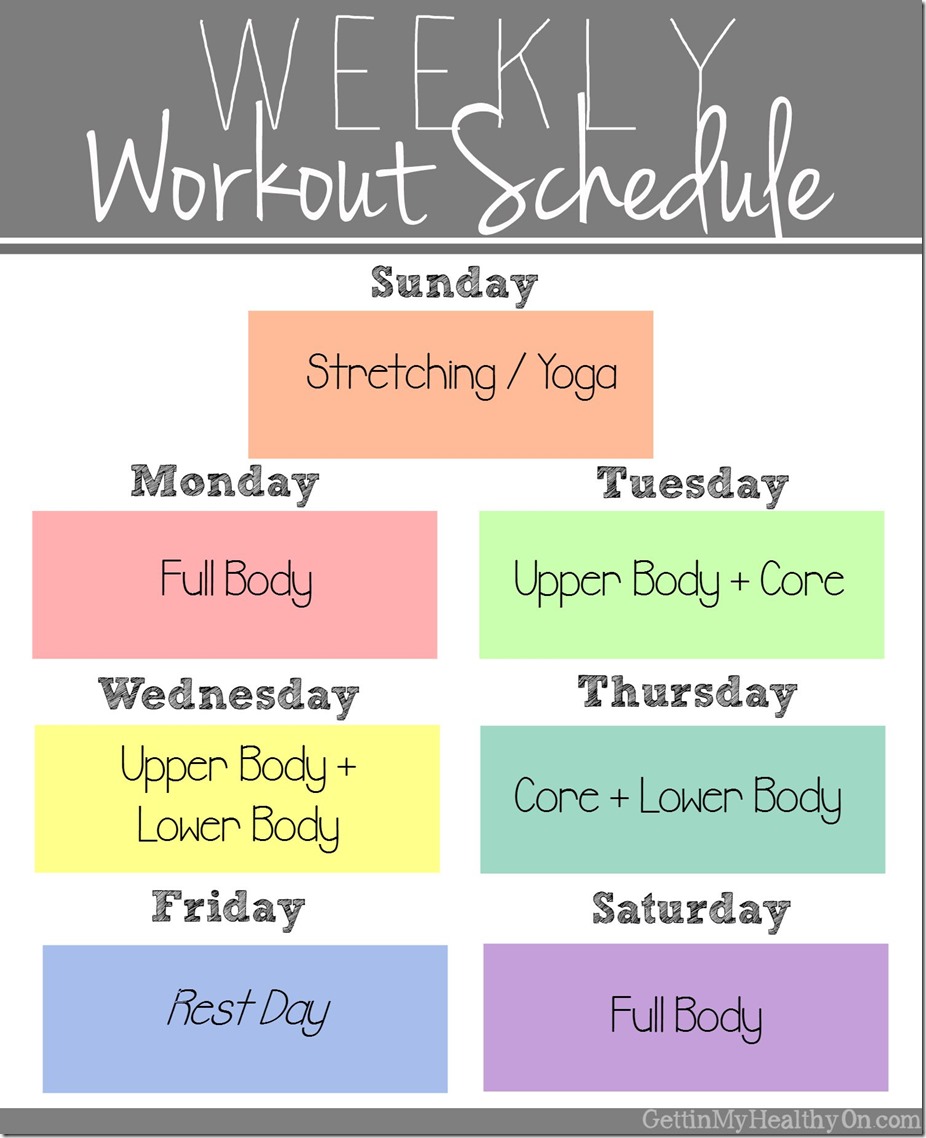 Per usual, I plan to stick to my workout schedule by logging my circuits every day to help me see week-by-week and month-by-month how well I've stuck to my goal. Each day I will dedicate one solid hour to the workout, which will also include the warm-up and 15 minutes of post-workout static stretching.
As weird as this sounds, I'm actually really excited to jump into this schedule and get serious about this workout schedule. Ever since late 2014, maintaining a consistent workout schedule—which I rocked at for a couple years—was extremely difficult for me. And even though I'm not balancing a running and weight lifting schedule like I used to, I think this new system is exactly what I need to whip my body into shape, feel better mentally, and transition my body back into running.
How often do you workout?
What's your go-to ways to workout? Treadmill? Bodyweight exercises? Eh?
---
This post is part of the Fit Dish linkup hosted by Jill Conyers and The Fit Switch.