Today is all about protein powder. As mentioned in Monday's P90X meal plan, I've been drinking protein shakes every morning for breakfast and have come to really enjoy them. It's fun to get creative with the recipes. I'm sharing my first of what will be many protein shakes on GMHO, and I hope you find it as delicious as I do!
Ingredients:
6 oz. Brewed coffee, cold
10 oz. Milk
1 scoop Chocolate protein powder
Instructions:
Shake all ingredients together until smooth. Drink!
Recipe from GettinMyHealthyOn.com
If you want more of a slushy frappuccino-type drink, then you could throw the ingredients along with some ice in the blender. I haven't tried it yet, but it seems like a good time.
Also, I discovered the shake is an amazing breakfast to have on the go because 1. it keeps you full for hours and 2. it allows you to consume your morning coffee without needing time to actually sit down and drink a hot cup of it. Don't get me wrong, I prefer drinking a normal cup of hot coffee, but this works well when you need to be places ASAP.
NeoCell's Collagen Sport Protein Powder Giveaway
The protein powder I've been using for the Mocha Protein Shake is NeoCell's Collagen Sport. I already posted a review on it a few weeks ago, but I'm pretty excited to host a giveaway for the product today.
Some basic info about Collagen Sport:
Collagen-based protein powder to promote healthy joints
30g of whey protein for improved muscle recovery
Naturally sweetened with xylitol
No gluten, lactose, sugar, or artificial ingredients
Make sure to check out my full Collagen Sport protein powder review to learn more about it!
We've really enjoyed refueling from our workouts with this protein powder, so I'm happy to offer one lucky reader of Gettin' My Healthy On a 1.5 lb. sample of the product. See below for the giveaway details!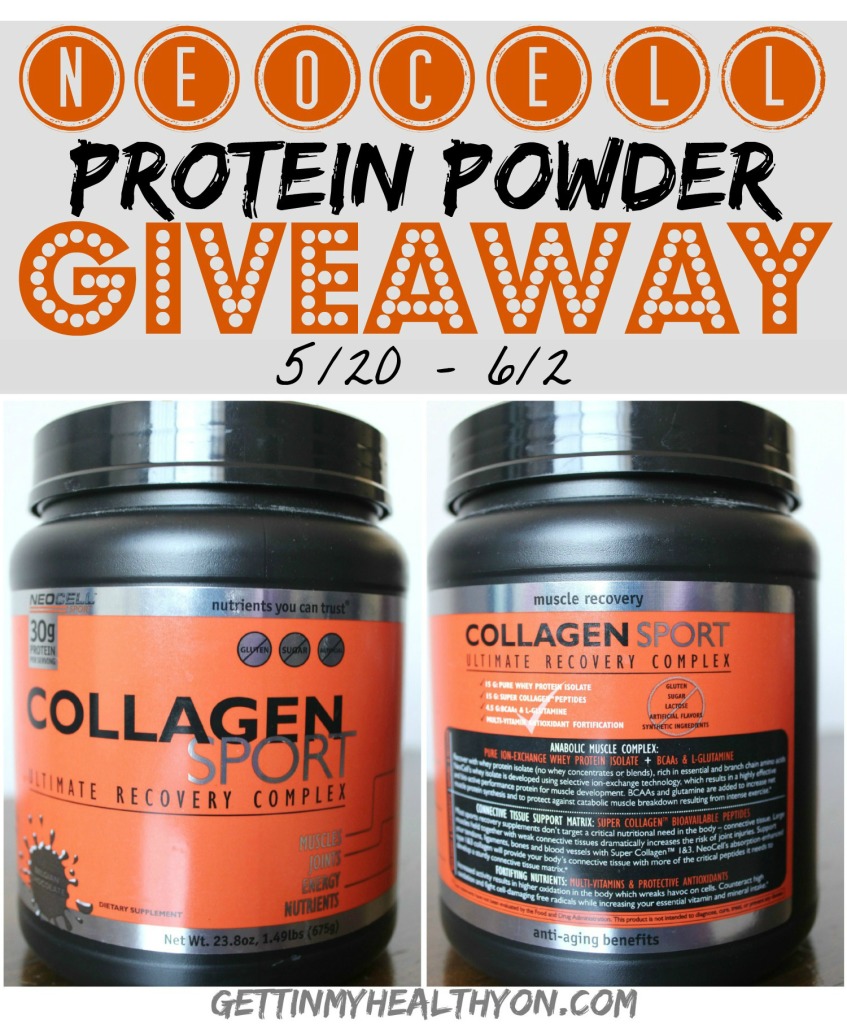 Giveaway starts today and runs until Monday, 6/2 at midnight. There are several ways you can earn entries, so I wish you all luck!
Check back on Tuesday, June 3rd to find out if you've won!