As I begin to write this post, I have come to the realization that the LA Marathon is in exactly two months.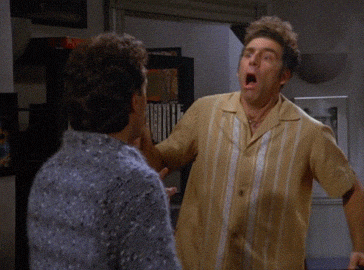 I was asked by ASICS at the end of December if I would be interested in running this race, to which I hesitantly said yes. My runs hadn't gone past four miles in several months, so the thought of training for a marathon in three months sounded ridiculous to me, especially since I did a 6-month, long-term race training for my first marathon. Regardless of this fact, the challenge struck my fancy. Now, as the race is two months away, my fancy has shifted to more of a … "What have I done?"
Being behind the training plan + entering my second week of not being able to run much because of an IT band issue = I'm trying to remain calm and not get too discouraged. It's slightly terrifying to have a huge race coming up so soon and be no where near where you should be. HOWEVER, I am doing my best to stay positive.
In hopes of making my IT band less fussy, I've been doing lots of stretching, icing, resting, and strategic exercising. These exercises focus on movement to strengthen areas that often lead to the popular IT band problem in runners. So I've been doing an ITB rehab routine every other day, and yesterday, I started doing some abductor and adductor exercises. Here's hoping they solve my problem so I can get serious about this training!
Oh how I miss the days of motivation being the only thing keeping me from running. There's just something about injuries that make running seem irresistible.
Okay, this post is bringing me down. You're probably all like…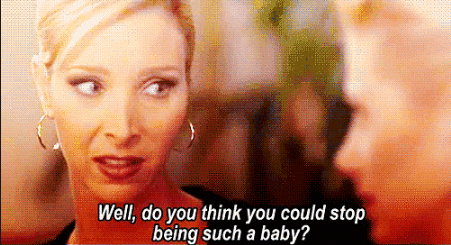 And now I'm just dying to watch Romy & Michelle's High School Reunion.
I'm going to check in with another training update in one month, and then I'll do a final update a few days before the actual race. As for now, yes, I'm trying to be positive, but I'm also trying to be realistic about all of this. Would I love to beat my time of 4:20:32? Hells yes. Buuuuut at this point, I'm just hoping to survive training and get through the race.
No matter what, I really do think this will be an awesome race, and I'll get to see a lot of cool things as I make my way from Dodgers' Stadium to the Santa Monica Pier. Maybe I should make a list of all the things I'm looking forward to and stop dwelling on the negativity. It's not healthy. And I'm kind of trying to get my healthy on here…