Trying new recipes is one of my favorite things. Although my food experiments aren't always winners, it's all worth the gems that come out of simply trying. Today's recipe came from my desire to give Matt's parents a homemade gift of sorts for Christmas, and I was quite thrilled with the result. I present to you: Maple Roasted Walnuts.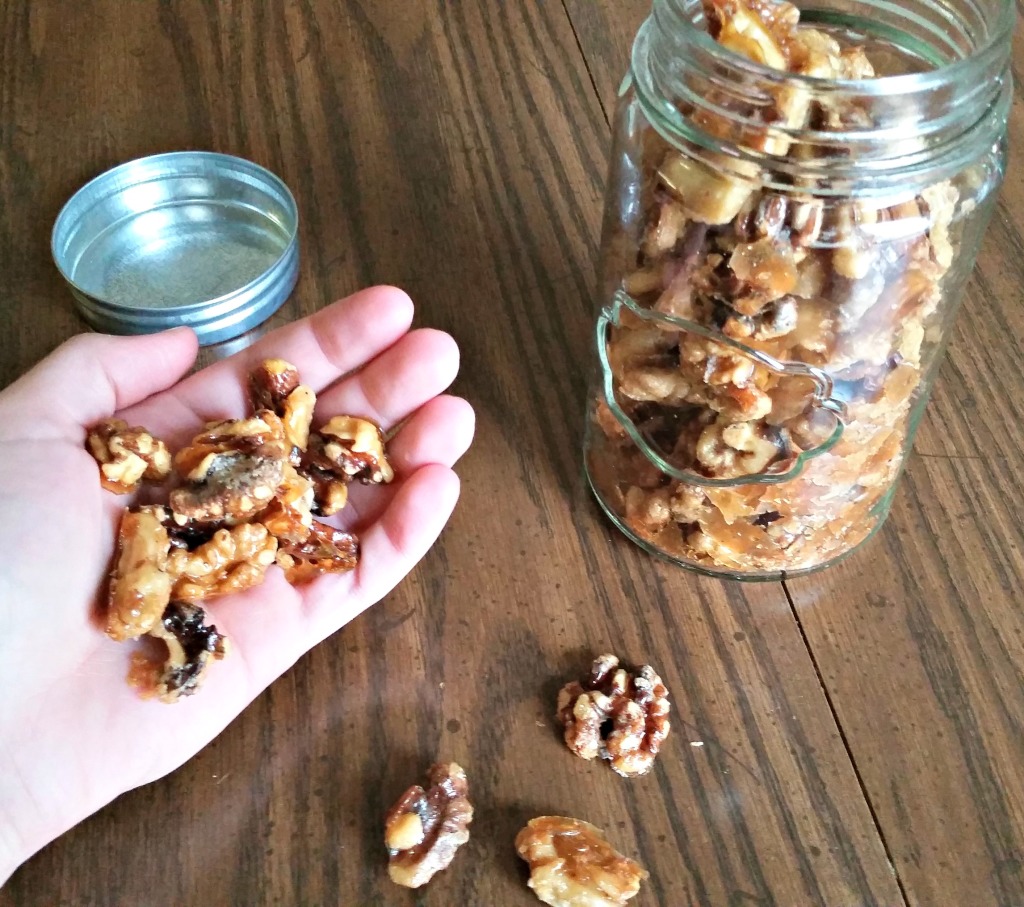 Aside from the delicious flavor that these nuts have, my favorite part of this recipe is the fact that there are only THREE ingredients…or, more like two and a half: walnuts, maple syrup, and a teensy bit of salt.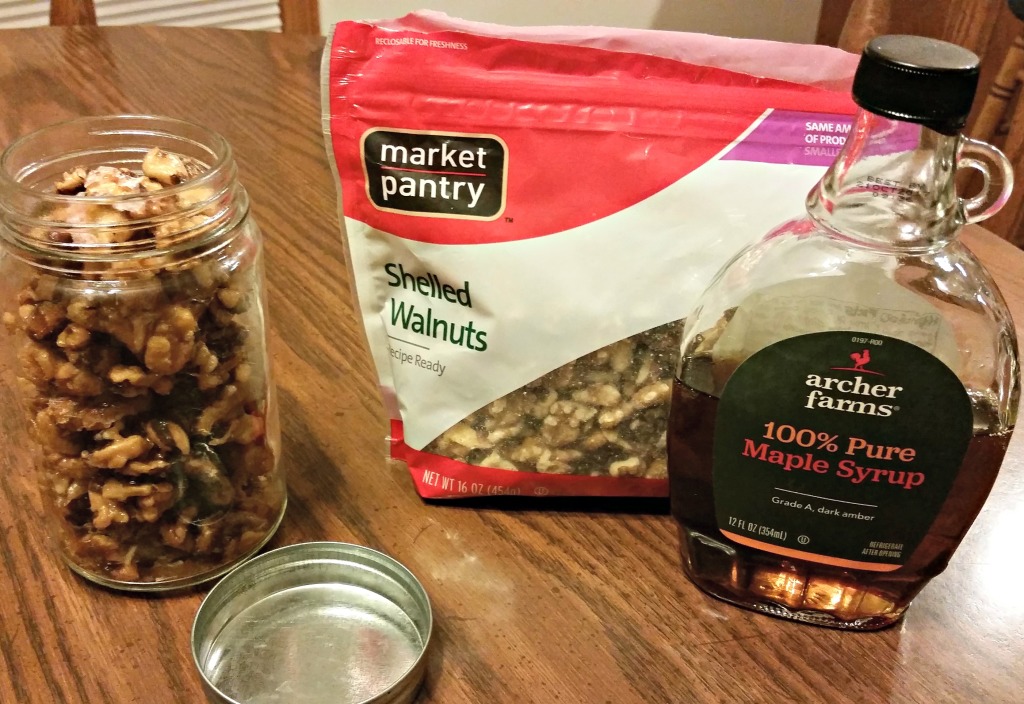 All you do is pour the ingredients in a skillet, cook for a few minutes, and then transfer to a baking sheet to bake for a little bit.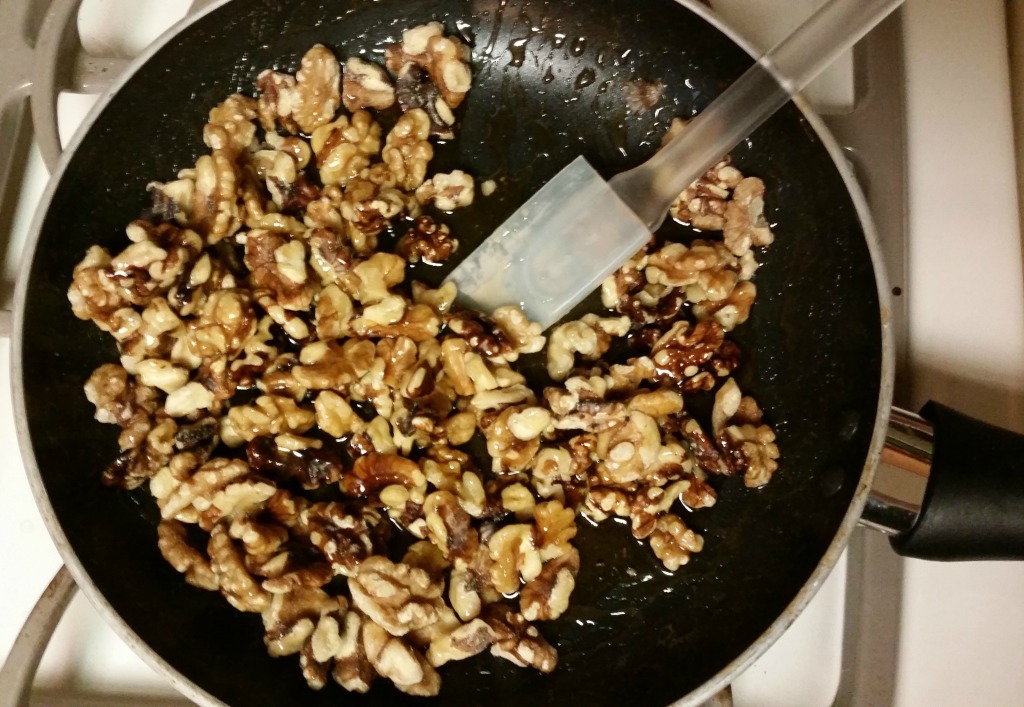 The aroma that fills the house when these are cooking is divine. The sweet smell of maple syrup is heavenly.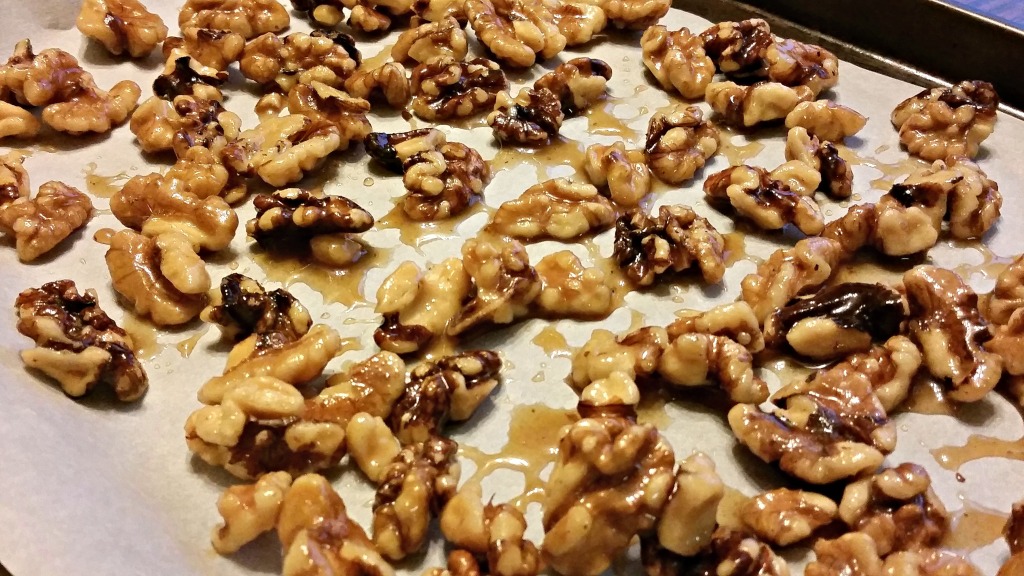 I put these in a jar to give as a gift, but you can set them out at a gathering for snacks or even just make them for a bit of sweetness throughout your day. They're super easy and so worth making every once in awhile.
Ingredients:
2 c halved walnuts
1/3 c 100% maple syrup
Dash of salt
Instructions:
Combine ingredients in skillet and cook for about 3 minutes, stirring frequently.
Scoop nuts onto baking sheet lined with parchment paper (don't pour, as this will transfer the loose syrup causing it to get really sticky). Spread the nuts out so they're not touching each other too much.
Bake at 350 degrees for 5 to 6 minutes. Let cool. Then break apart any clumps and serve!
Recipe from GettinMyHealthyOn.com
I'd say these are pretty healthy too. The fact that you use pure maple syrup makes these a bit more wholesome because they lack any artificial nonsense that's in regular syrup you might find in the store.
Hope you enjoy these as much as our family did!