Happy Hump Day! Since January is coming to an end, it's about time I share some of the things I've been loving from the past month. Hope you enjoy!
These Are a Few of My Favorite Things
Sentimental Mugs – My name is Katie, and I get emotionally attached to mugs. This is one of my newer ones that just makes me so happy when I use it. My dad got it for me for Christmas from a restaurant we used to frequent in Northern Wisconsin when we went on vacation every summer growing up. It's the little things in life.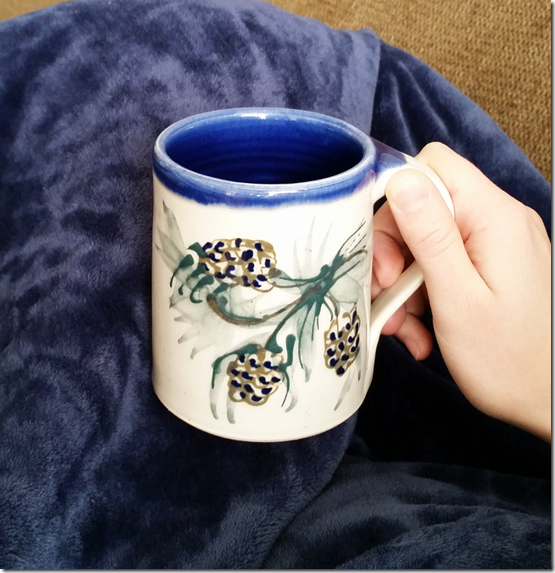 Fitbit Aria – I've never really cared much about fitness trackers…until recently when I started joining steps challenges with friends. I was using my Fitbit Zip, which seemed to not track as much as those with wrist pedometers, so when it broke, it didn't take long for me to decide to order a new one. I decided on the Aria model because I wanted a thinner band, and so far so good! I especially like the sleep tracking feature.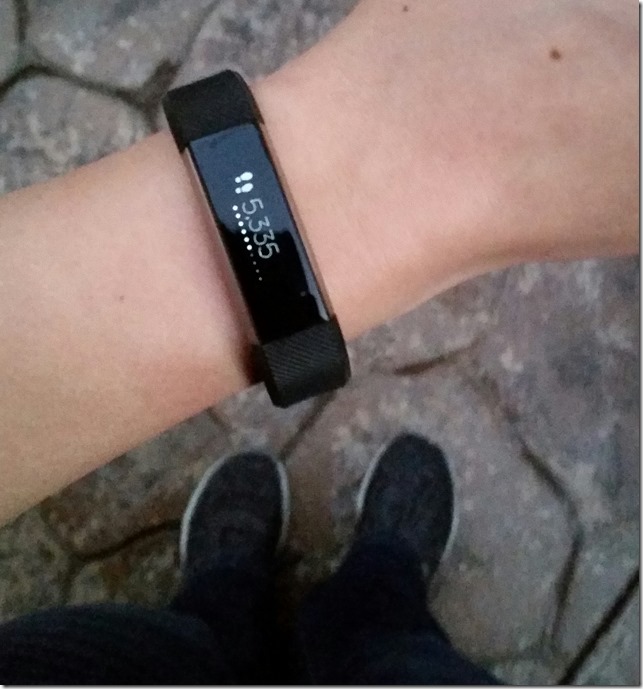 Plants at Work – I love plants—in the house, at the office, outside, I don't care. They just liven up a space like nothing else can. Matt spontaneously brought me this orchid recently, and I'm really excited it's not dead yet. I already have one green plant in my office, but there's just something about flowers that brighten a space.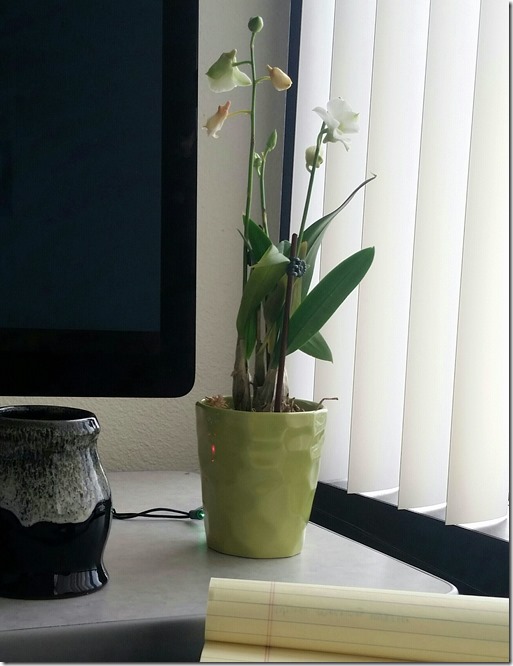 Gone by Jr Jr – Such an upbeat, mood-boosting song.
Cooking Videos on Facebook – These videos. are. addicting. I can't not watch them. They're mesmerizing—I really don't understand it. Some of my favorite Facebook accounts that frequently share them are Food Network and Tasty.
Adjustable Dumbbells – Ever since I decided I was going to start Jamie Eason's LiveFit Trainer program, I knew I wanted to do it without a gym and would need to buy some extra sets of dumbbells because we currently don't have a good enough variety. After shopping around used workout equipment sites and looking at new dumbbell prices, it was clear to us that this would be an investment. It took us awhile to decide, but we eventually bought this pair of BowFlex adjustable dumbbells. They have been working perfectly so far, and I'm relieved we chose them over individual sets of dumbbells. They're cheaper, don't take up much space, and have a great variety of weights. I highly recommend them!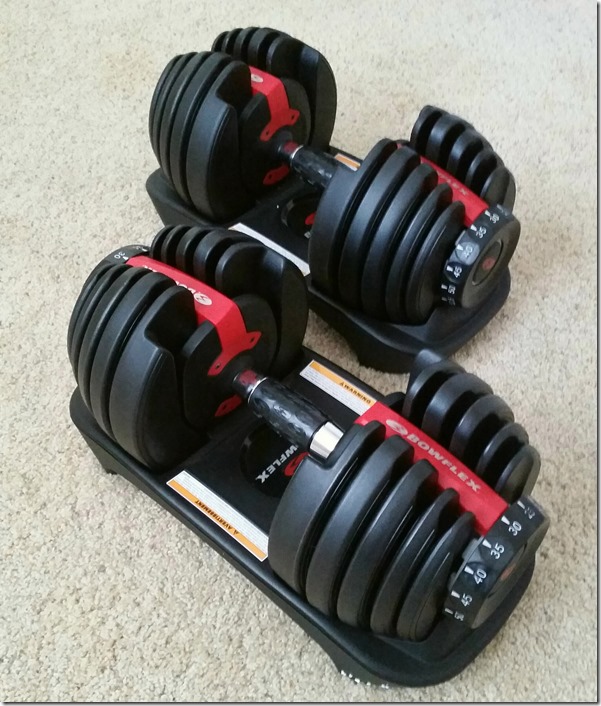 Guillotine by Jon Bellion – I can. not. stop. listening. to this song. This artist fascinates me, and I've been listening to a number of his songs recently (hence another song of his being in my December favorites).
This Is Us – I kept hearing people rave about this show, so a few weeks ago, I finally gave in and started watching it. Although it's definitely an emotional drama, I enjoy the unique plot and am wanting more…Milo Ventimiglia, I mean what?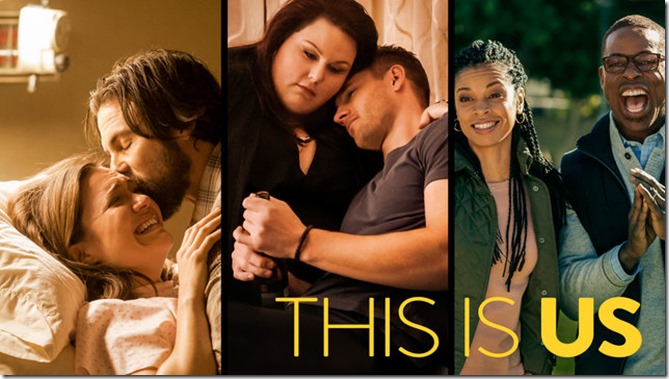 Reusable Mason Jar Lids – Whoever invented these was a frickin' genius. I'm still working on expanding my mason jar collection (goal: mason jar salads for days), but for our couple pint-sized jars, I've been so happy with my purchase of these little white lids (the original ones were rusty and terrible). Spontaneous Target purchase FTW.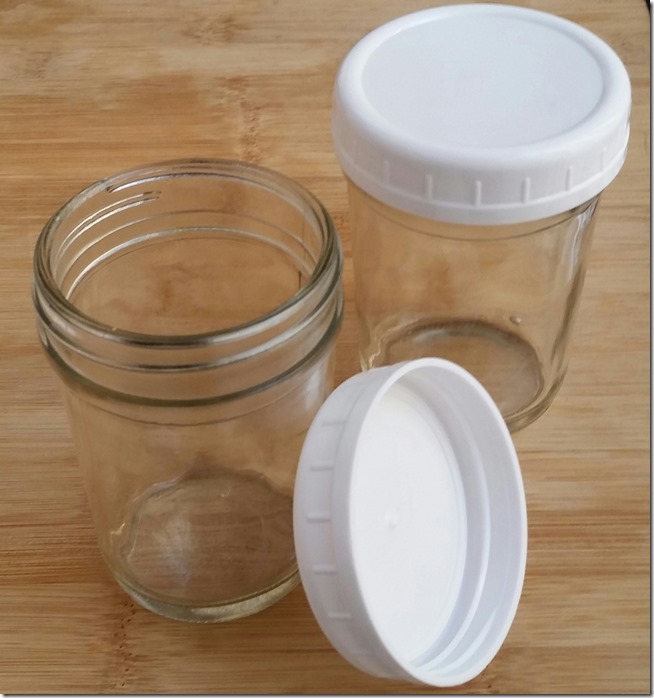 Making Crap for My Niece – My beautiful little niece is turning the big 1 year old soon! Since I can't be there for her birthday party, I've taken it upon myself to DIY the crap out of some themed decor to pressure my sister into putting up. Even though I can't be there, little pieces of me can be!! (Fun fact: It's been 3 days, and I still have blue puffy paint on my arm from making the paint-splattered banner below. #WorthIt)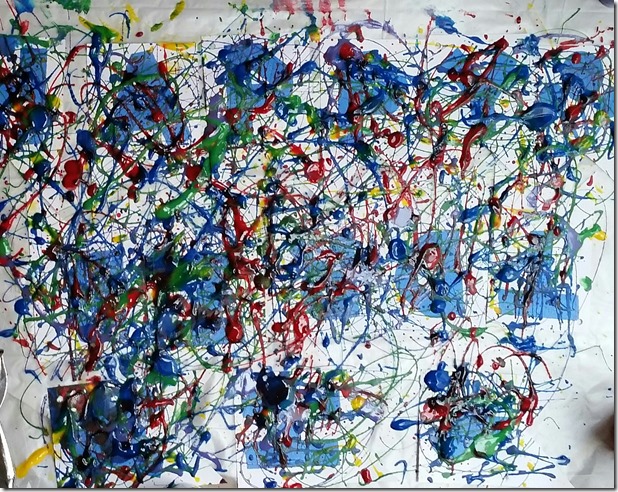 ---