This past weekend was chock-full of activities—aka it was awesome.
As you can see from the title, we went hiking and ran on the beach! We haven't gone hiking in ages, so it was nice to get out there and test my fear of heights…
Seriously though, I'm usually good with heights, but the steep hiking trails make me nervous!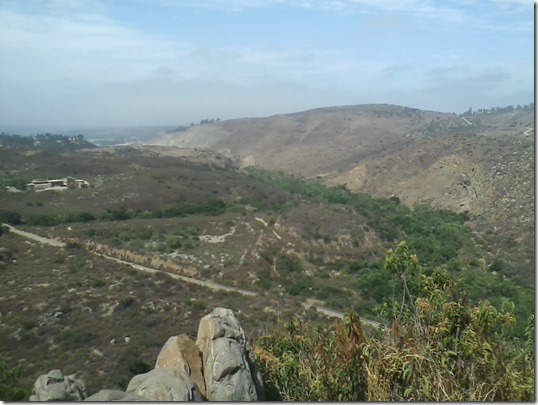 Pictures never do the amazing view justice.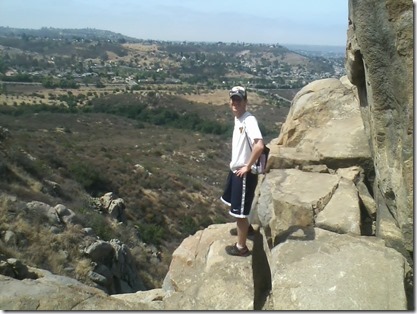 I found a Katie-sized divot in a rock, so I soaked up some sun.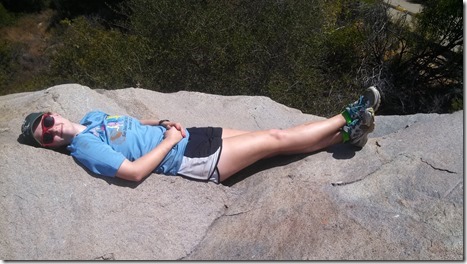 It was a wonderful and super tiring day!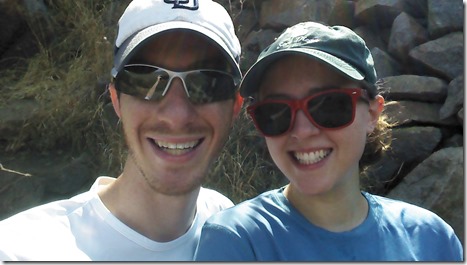 I was covered in dirt. And today, my shoulders are SO sore; it's bizarre…I suppose I was army crawling up the mountain a lot. I tend to slip on the big, steep rocks.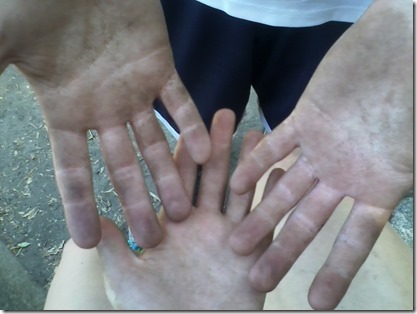 On Sunday, we woke up at a disgusting hour—also known as 5:00 am—to go running on the beach! I've never done this, so I was stoked. We did the barefoot thing and ran probably 2ish miles? I forgot my GPS watch, so I'm not quite sure how far we went. It was more about the experience and less about the workout aspect anyways.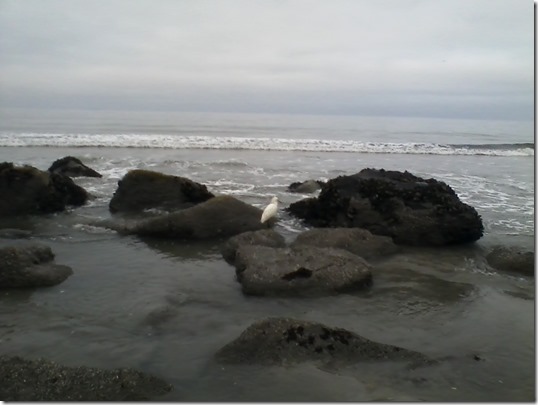 Interesting sightings:
We came across a strange bench dug in the sand that was covered in rose petals. It was quite random.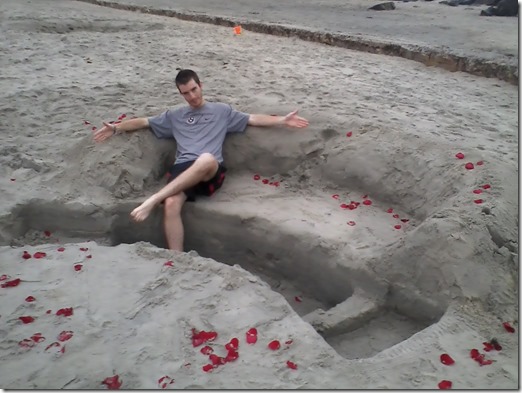 I think washed-up, dead jellyfish are the coolest things ever. They look very squishy.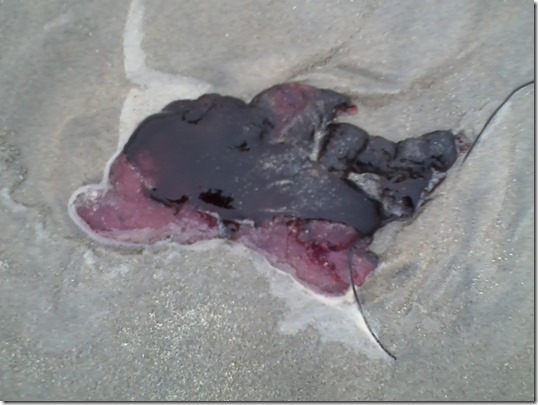 The end!
Questions for you:
Have you ever run on the beach? / Would you want to?
What are some cool places near you where you can break a sweat?
Anyone have a birthday coming up?!