Sometimes you just need some ice cream.
Last night I felt this need and went to the freezer to see what was hiding. Enter Double Fudge Brownie Ice Cream. I got it out, plus a small bowl, banana, yogurt, and dark chocolate chips. This is my collection of goodies that make a little bit of ice cream go a long way.
When I take the first scoop from  a container of ice cream, it does not last very long. I've discovered that adding some 0% Greek Yogurt to ice cream really bulks it up, making me feel like I'm eating more than I am. It's quite wonderful, I must say. With half a banana and some dark chocolate chips added, it was divine. You should try it sometime.
I'm not always good with portions, and that is why I like to add or swap healthy ingredients. I still get to eat as much as I want to, yet the dish isn't so sinful. Check out some of the healthy food swaps and additions I like (or someday will try) to use!
Spinach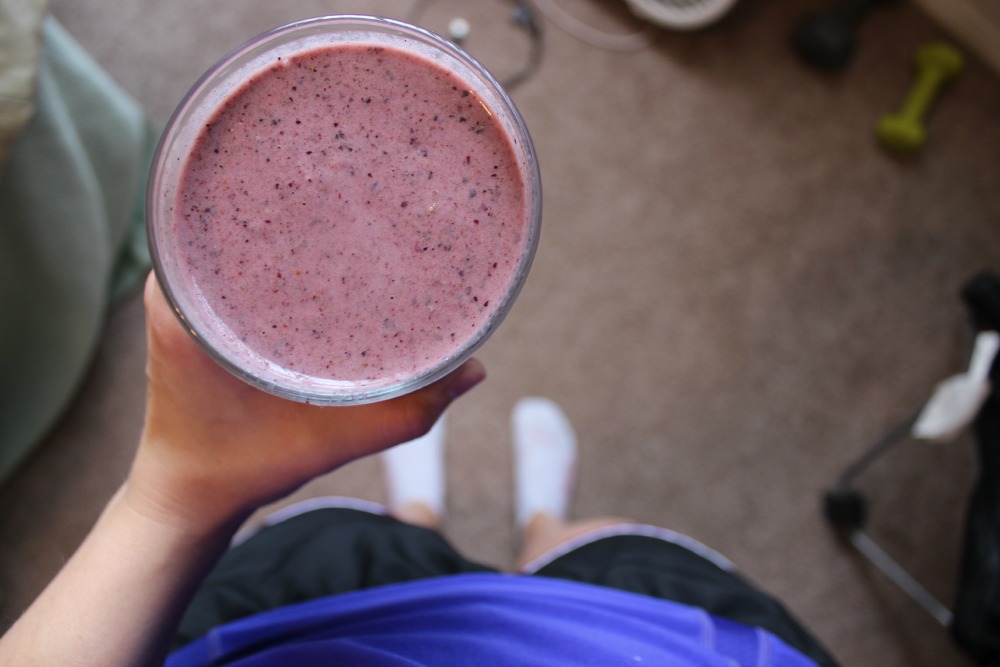 Add to smoothies. You don't have to have a spinach smoothie to have a smoothie with spinach. Even if you're making a fruit smoothie or a peanut butter banana smoothie, throw a little spinach in there. You probably won't even taste or see it.
Add to pizza…or anything. I like to chop spinach up really small and add it to pizza. Most of the time I don't even notice it, but the green makes me feel all healthy…even if I am eating cheese-covered, bready lusciousness.
0% Fat Greek Yogurt
Add to ice cream. Keep the amazing ice cream flavors while still enjoying the bulk that you want to see and eat. With banana and other additions, you can make it quite the masterpiece.
Swap with sour cream. I don't like sour cream in the first place, but some recipes call for it. Dips, for example, need sour cream or mayonnaise to get the right consistency. Greek yogurt is a much less fattening way to add the flavor and bulk to a dish.
Tortillas
Swap with sandwich bread. I love love love wraps. Every veggie I can find is thrown into my wraps and, in my opinion, it tastes better than plain old bread. It's nice to mix things up once in awhile.
Swap with pizza crust. You've got to have real pizza once in awhile, but sometimes a tortilla "crust" gets the job done. I made a pizza for lunch today with a wheat tortilla, pizza sauce, spinach, mushrooms, chicken, mozzarella, and garlic powder. Cook it in a skillet or on a baking pan for a crispy "thin crust."
Oatmeal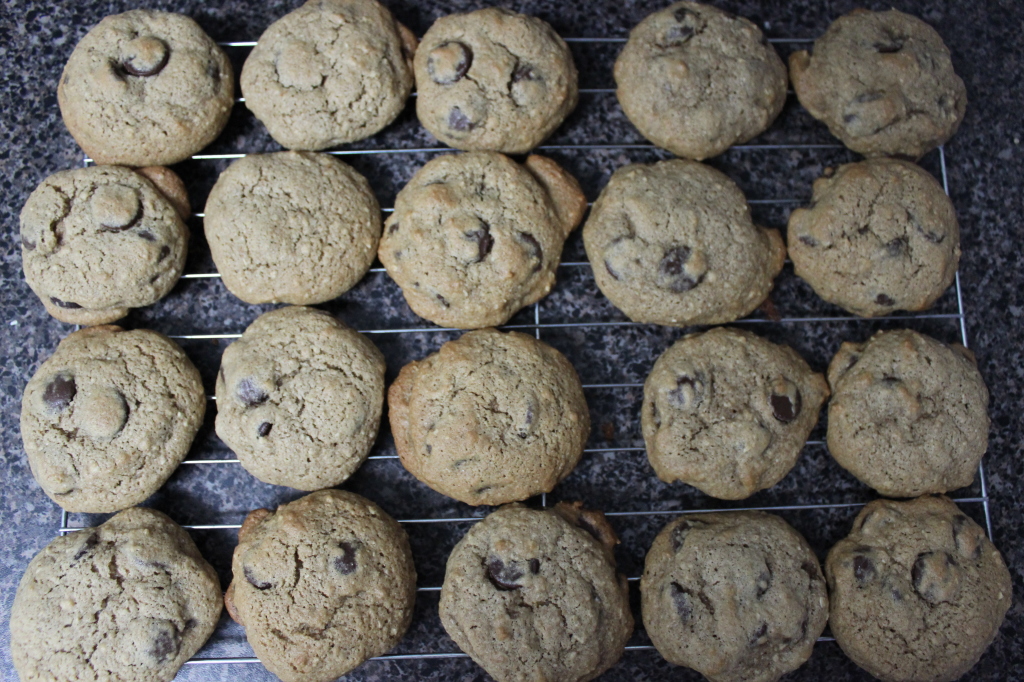 Swap with breadcrumbs. If you add cracker crumbs or breadcrumbs to meatloaf, for example, milled oatmeal (blend it in the food processor) works just as well. I bet you could even bread chicken or other foods with it. If anything just add it to breadcrumbs to add some fiber.
Swap oatmeal flour for white flour. I've ground oatmeal up and replaced the regular flour in a recipe, and it worked really well.You can only swap a certain amount of oatmeal flour for regular when making bread, however. Oatmeal won't rise for you. Apparently you can replace up to 1/3 of a recipe's flour with oatmeal flour and should add a little extra water.
Honey
Swap for sugar. Honey is quite sugary, but, unlike straight up sugar, it has a healthy glycemic index. This means your body can absorb the sugar slowly, rather than all at once like the rush sugar gives you. Pinterest introduced me to a banana bread recipe that uses honey and apple sauce instead of sugar and oil. It was surprisingly good too! You can check it out here. I highly recommend it.
Black Beans
I like to add them to tacos, or even salads. They're a great way to add fiber and protein to dishes for a more complete meal.
You can also swap with water, eggs, and oil in a box brownie mix. Say what? Oh yes. It's so strange but tastes just like normal. I like making people guess what the secret ingredient is. I've made this before with Ghirardelli brownies, and it worked well. All you need is the Ghirardelli brownie mix and a can of black beans that has been pureed with its juices. I just tried this with a different brownie mix and substituted water instead, but it definitely doesn't taste as good as the last time I made it. Ghirardelli and the bean juices are safe. Try variations at your own risk.
Cauliflower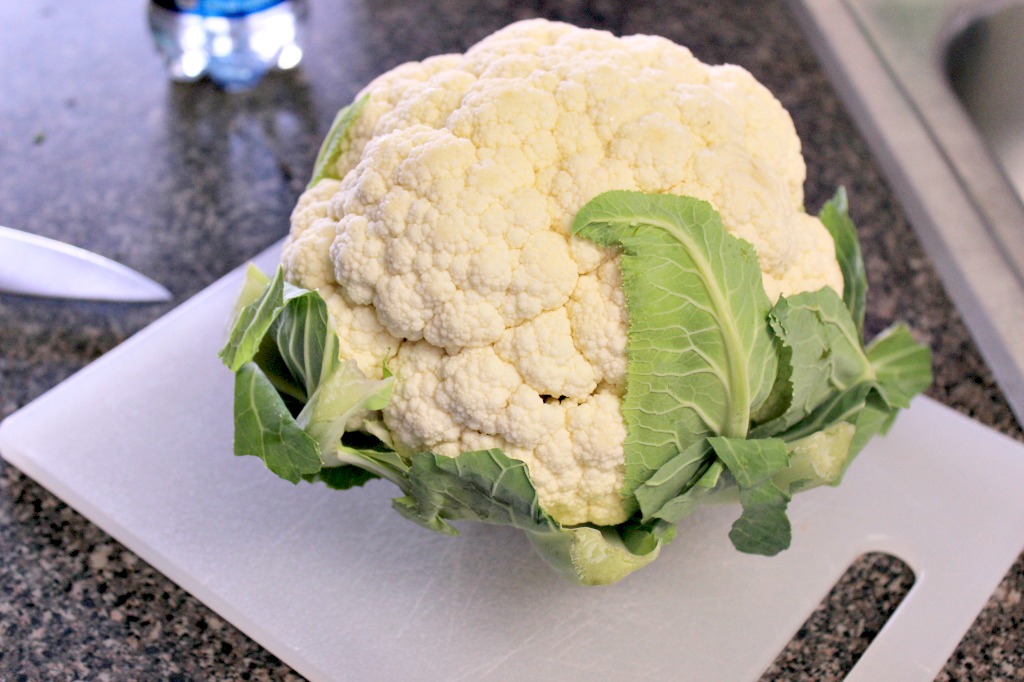 Swap cauliflower with a carb, such as noodles, rice, or potatoes. There are several recipes that I've found that really intrigue me, using cauliflower instead of various ingredients. There's actually a head of cauliflower in the fridge right now, and I hope to board the cauliflower substitution train soon.
You can check out other interesting food alternatives in my recent post Weird Foods You Need to Try.
---
Now that you have all these food swaps and additions to try, I have a new circuit workout for you! This morning I was short on time and did two rounds of this circuit that works a little bit of everything. Each round took me about 10 minutes to do.
Do each exercise in the proper form and to the best of your ability. This can make for a great workout, requiring only your own bodyweight.
If you aren't familiar with any of the exercises, check out my Exercise Guide for instructional videos.
---
Questions for you:
Have you ever had black bean brownies? What do you think?
I think they're really good. More fudgy than normal brownies, but they don't even taste like black beans. I guess it just sounds kind of gross.
Do you have any go-to healthy food swaps or additions?

I'm always looking for new ideas!