Although I'm a smoothie-loving girl, the concept of juicing has always fascinated me. I first learned about it when I saw the documentary Fat, Sick, and Nearly Dead a few years ago. Whether you agree with juice fasting or not, simply incorporating it into your diet can be a great way to up the nutrition in your daily food/drink consumption.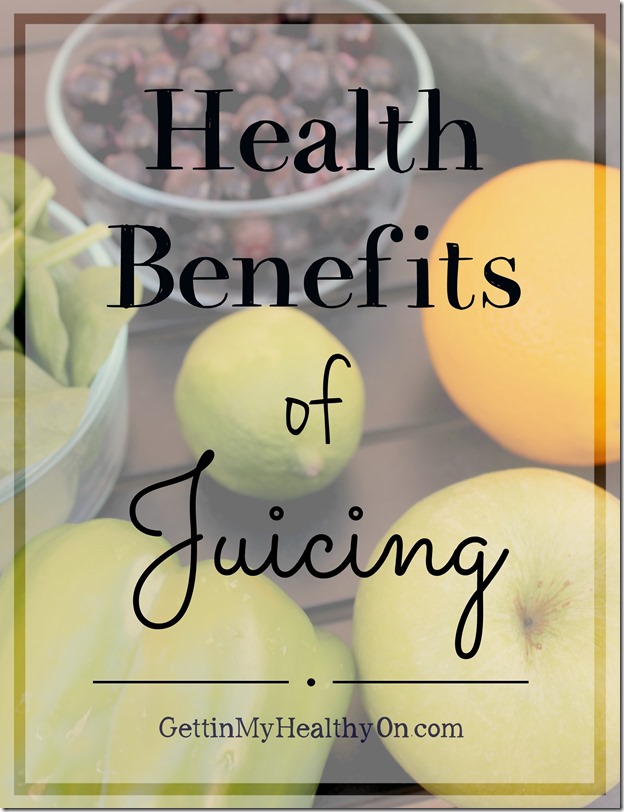 In case you weren't aware, juicing entails stripping the juice from raw fruits and veggies. A lot of people swear by it because of how great it makes them feel. This is because the leftover liquid is packed with phytonutrients, antioxidants, minerals, and other good stuff. Due to the lack of fruit and veggie pulp, however, there isn't much fiber in the juice. A lot of people question this part of juicing because you know…fiber is really good for you. Based on my research, by separating the nutrient-rich juice from the pulp, you're making it very easy (and fast) for your body to digest the juice. So yes, smoothies (which have both juice and pulp) can be amazing for you, but juicing has the unique benefit of allowing you to not only ingest a greater number of fruits/veggies in one drink, but also more easily absorb all the nutrients they contain.
Boom. Science.
FYI, I'm not a licensed nutritionist over here (though I love the idea of becoming one). I'm just sharing what I've learned about juicing for a quick intro. I encourage you to do more research yourself to learn more!
Okay, so I've explained some basics about juicing. Just a heads up, veggies (especially greens) can be very pronounced when you're juicing. So, you might have to play around a little bit to find the right balance of ingredients to get a tasty outcome (citrus is a great way to mask the bold "earthy" flavor of various vegetables). There are a lot of great recipes out there you could look up, or you can just play around with ingredients. Popular fruits, vegetables, and add-ins that people tend to use include:
Fruits: citrus, green apples, grapes, berries, kiwi, and pineapple
Vegetables: dark leafy greens, herbs, carrots, cucumbers, beets, and bell peppers
Extras: ginger, spirulina, turmeric, wheatgrass, and cayenne
When it comes to the act of juicing, there are multiple methods for getting that beautiful, crazy-healthy liquid. "Cold-pressed" is one of these methods – it literally "presses" the juice out of the ingredients via a hydraulic process. Cold-pressed juice is arguably one of the best methods since there is minimal processing (and no heat), which allows for the most retention of nutrients (plus you tend to get more juice).
If you're interested in the health benefits of juicing, but are less-than-enthused about the effort to make it, cost of the ingredients, or process of finding a good recipe (I totally relate on all 3, so don't fret), I have good news for you! I recently had the opportunity to try Naked Cold Pressed Juice, which is a new product from the company. All you have to do is buy it and drink it…they've already done all the work for you.
Naked Cold Pressed Juice
Naked Cold Pressed Juice comes in five flavors: Bright Greens, Hearty Greens, Lively Carrot, Bold Beet, and Cool Pineapple. They've been specially created using simple ingredients and are cold-pressed straight into the bottles and shipped immediately for optimal freshness. At this point, they're only available at select locations on the West Coast, but fingers crossed they'll expand elsewhere soon!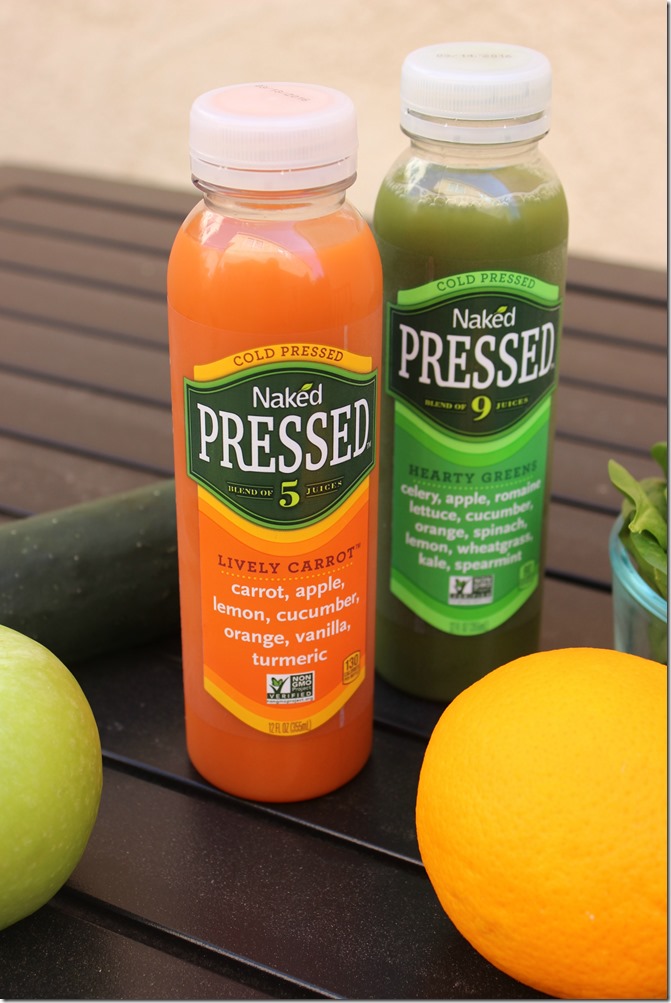 The company has been creating blended juices and smoothies for more than 30 years, and Naked Pressed is their latest product that just launched. The juices contain no preservatives, no added sugar, and are verified as a Non-GMO Project. I know some people like to start their day off by juicing for breakfast, but I've been enjoying this for a mid-morning snack, kind of as a healthy pick-me-up. Among the flavors I tried, I think the Lively Carrot is my favorite (I've always really liked carrot juice).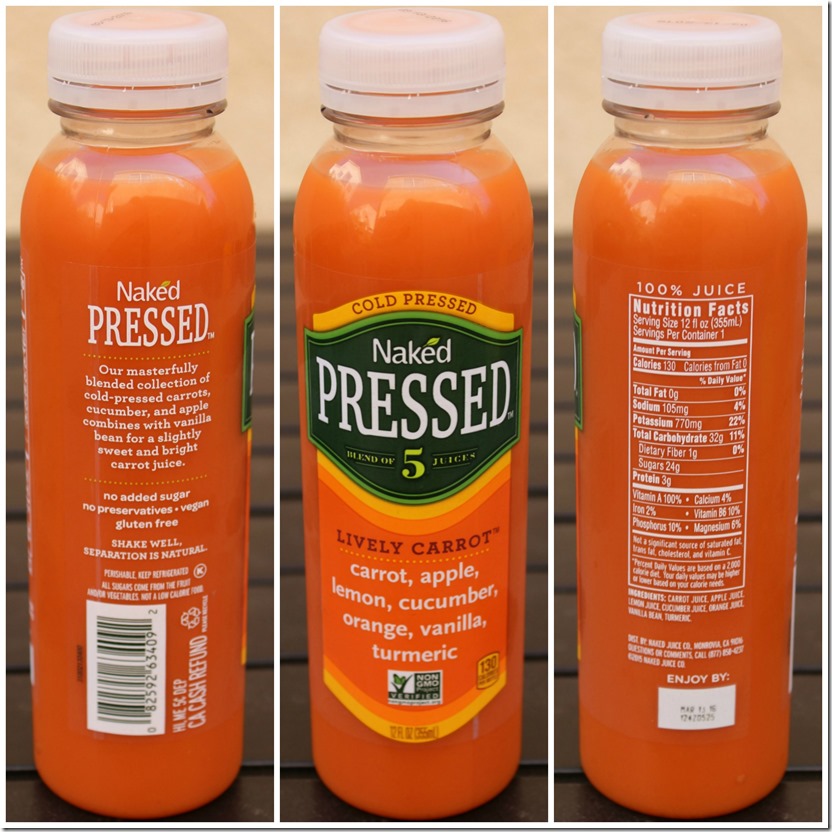 At first sip, I could tell the juices were made with all natural ingredients because they weren't excessively sweet or artificial-tasting (which so many of our taste buds have adapted to). The more I drank, the more I liked them because I got used to the flavor combos. I also felt good about myself as I drank them because yay fruits and veggies!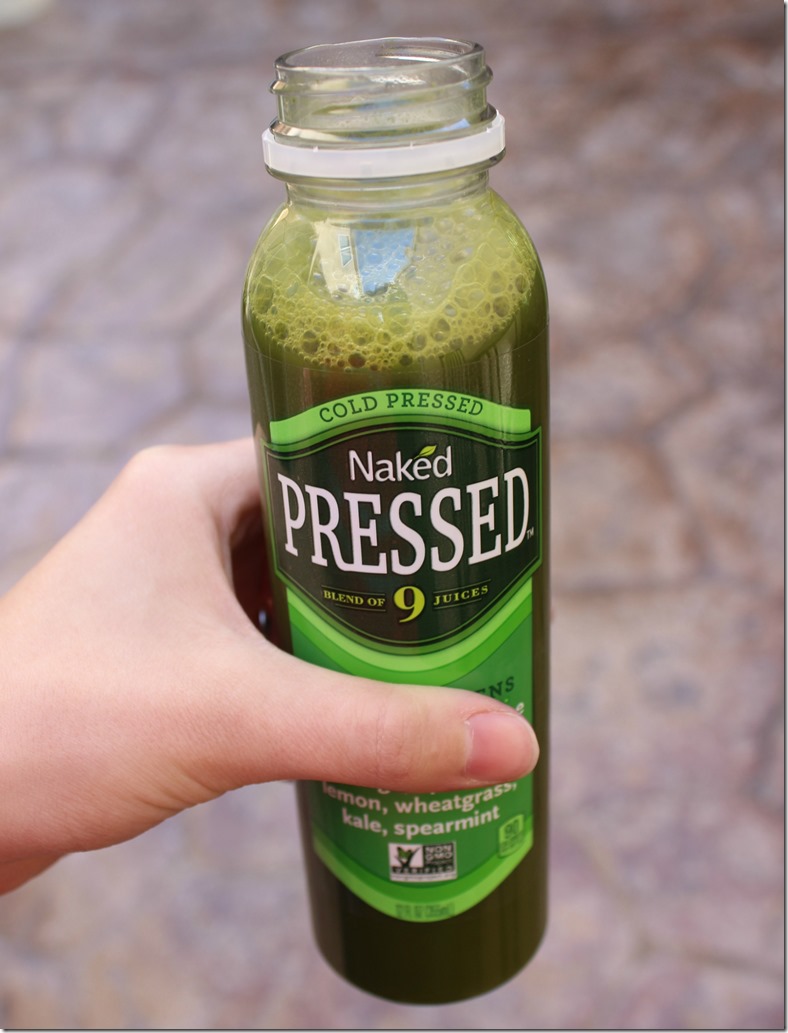 If you're a juice-lover or just want something nutritious and delicious, I encourage you to pick up one of these cold-pressed juices to try.
Have you ever tried juicing? What do you usually add to your concoction?
I was selected for this opportunity as a member of Clever Girls and the content and opinions expressed here are all my own.