In honor of tomorrow being St. Patrick's Day, I've put together a festive-ish, green recipe for you.
I wanted to make a green breakfast somehow, so I was thinking about healthier ingredients that could tint food green. My first though was avocados, and then it hit me: I love my green smoothie, why not add spinach to pancake batter to make them green? So I whipped up a batch of pancakes with the addition of spinach, and they turned out super well!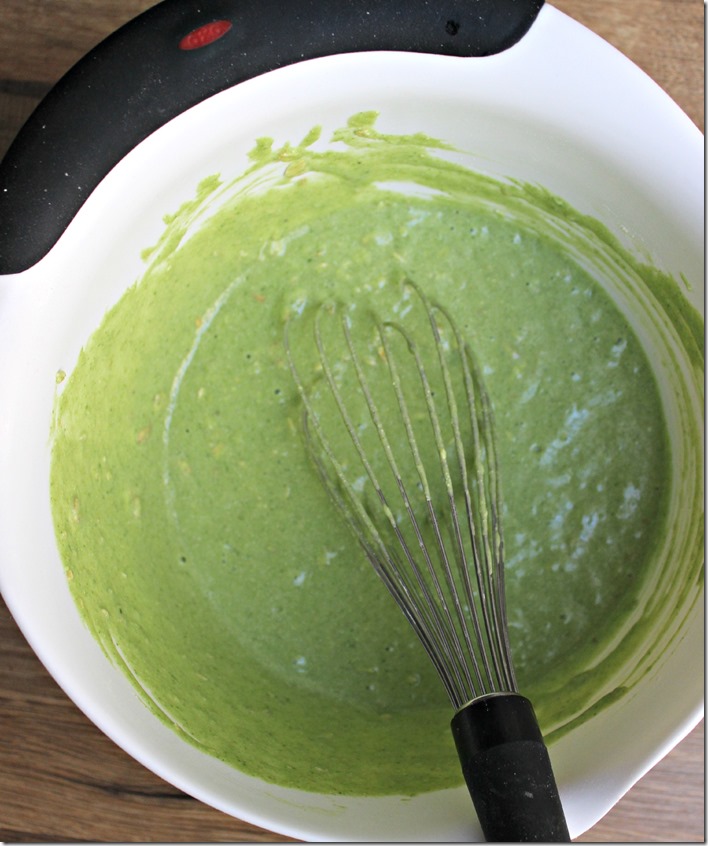 The vivid green color might freak you out, but don't be too repulsed. I was pleasantly surprised with the flavor, despite putting an entire cup of packed, fresh spinach. You can taste the flavor bit, but it's not overpowering at all. If you're nervous, though, you could always put less spinach in the recipe – it just won't be as green.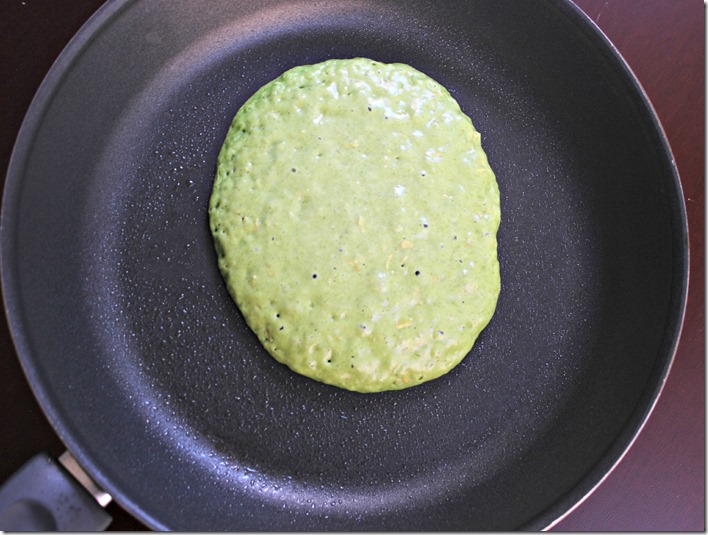 Also, it's important that you mix the liquid ingredients in the blender before mixing with the dry ingredients. Otherwise, you'll have chunks of spinach all up in your pancakes, and, personally, that does not sound appetizing to me. But do whatever your heart desires.
Green Pancakes with Spinach for St. Patrick's Day
Ingredients:
1 c packed fresh spinach
1 c milk
1 tsp white vinegar
1 egg
1 Tbs butter
1/2 banana
1 1/4 c white flour (or bleached whole wheat flour)
1/2 c instant oats
1 Tbs sugar
1 tsp baking powder
1/2 tsp baking soda
1/4 tsp salt
Instructions:
Combine spinach, milk, vinegar, egg, butter and banana in blender, blending until smooth.
In separate bowl, mix together flour, oats, sugar, baking powder and soda, and salt.
Pour the wet ingredients into the dry, mixing until just combined.
Pour desired amount of batter onto greased skilled, cooking over medium high heat. Flip once it has thoroughly bubbled. Cook about a minute more.
Serve with desired toppings!
Recipe from GettinMyHealthyOn.com
They have a nice fluffy texture and are thoroughly green. We ate them like traditional pancakes with [coconut] butter and maple syrup. Hope you enjoy the flavor, texture and festive color!!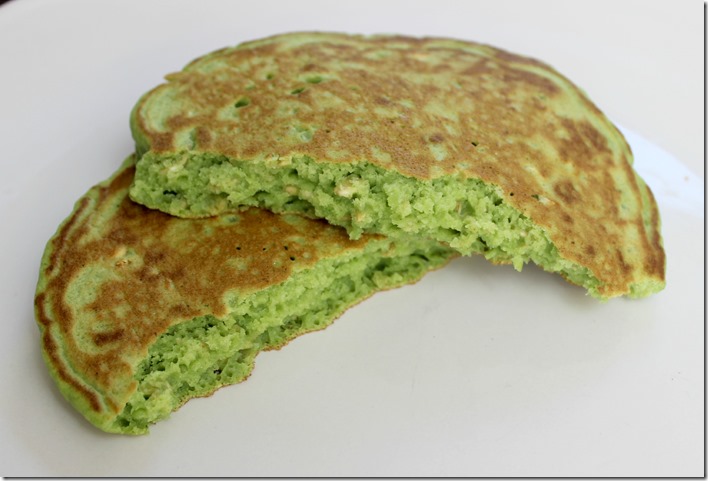 Do you do anything to celebrate St. Patrick's Day?