Make a fresh, colorful lunch with this Greek yogurt-based chicken salad recipe, filled with grapes, almonds, dried cranberries, and more.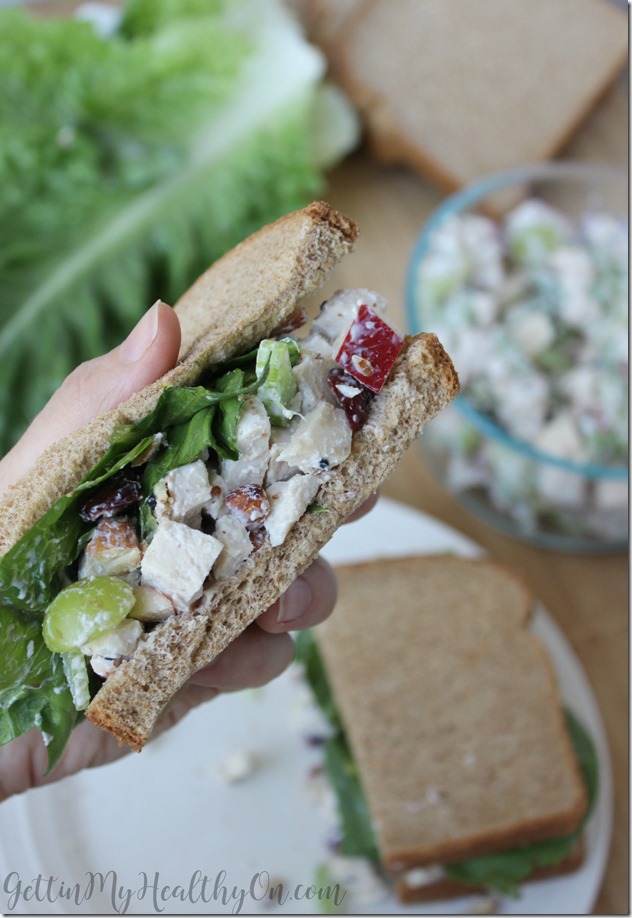 In my opinion, the best lunches are those filled with fresh ingredients and feel light but are filling. That's exactly what chicken salad is for me. Usually, I don't even like chicken salad because I've never been a big fan of mayonnaise (don't even get me started on Miracle Whip). However, I love the variety of flavors and textures that can go into chicken salad recipes—the possibilities are endless! So I'm pumped to have created a recipe I enjoy. Due to my dislike for any and all mayos, I opted for Greek yogurt to be the base for this recipe's creamy dressing.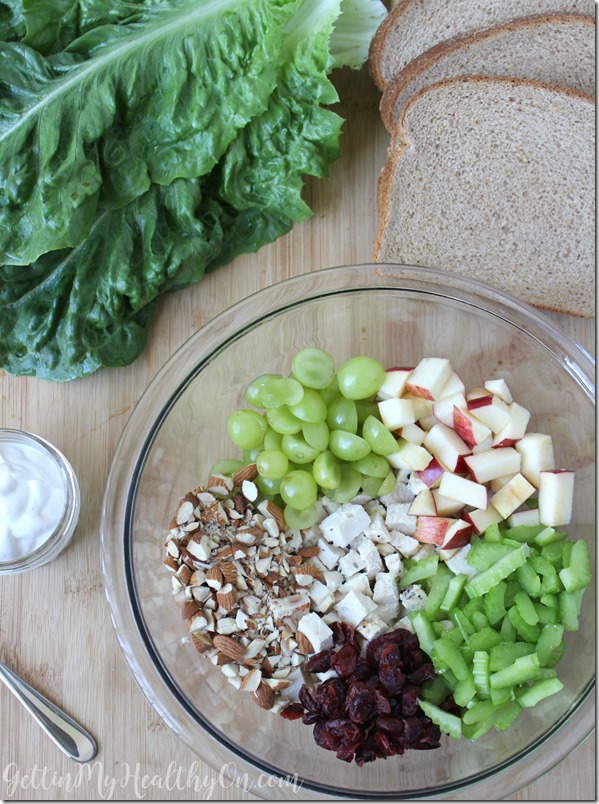 I picked up some grapes recently without even planning to use them in this recipe, but they ended up being a necessity. The rest of the ingredients in this—chicken, almonds, dried cranberries, celery, and apples—are good any time of year, so this doesn't have to be a spring/summer thing. However, I think it's especially satisfying due to the hot weather we've been having in San Diego lately.
To make this recipe, I wanted a little bit of everything: crunchy, juicy, chewy, tender, and crispy. That's one of the best parts of chicken salad. You can add whatever you want and get such an amazing combination of textures.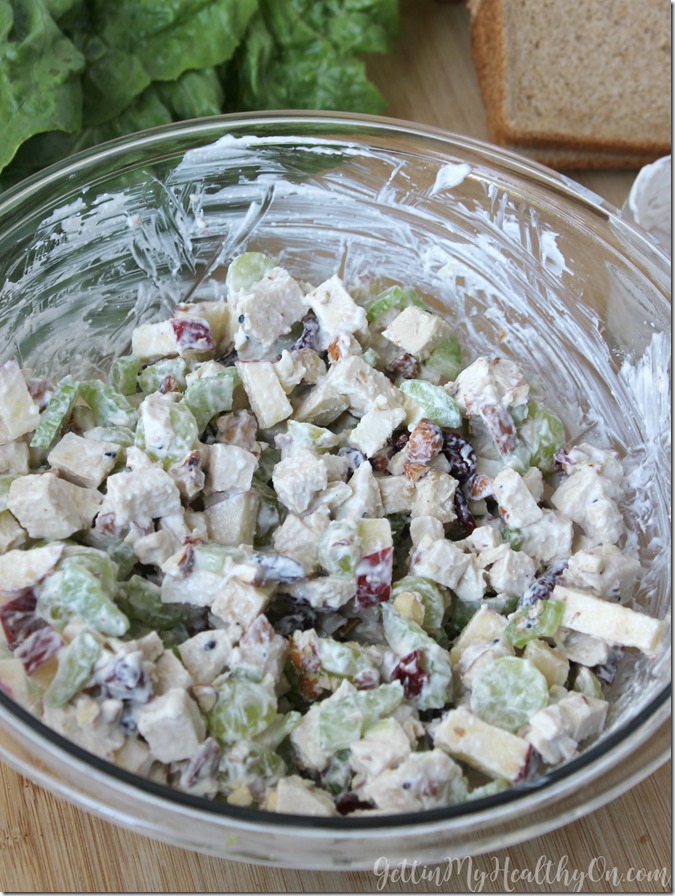 I've only had this as a sandwich so far (as well as straight-up in a bowl because my sandwich didn't hold enough), but I'm weirdly excited to put this on top of a salad. Hellooooo lunch every day this week.
Adapted from Damn Delicious.
Greek Yogurt Chicken Salad
Ingredients:
1/2 cup plain Greek yogurt
1 tsp red wine vinegar
1/4 tsp garlic powder
1/4 tsp onion powder
Salt and pepper to taste
2 cups cubed chicken (cooked)
1/2 cup chopped raw almonds
1/4 cup dried cranberries
2/3 cup halved grapes
1/2 cup diced apple
1 celery stalk, diced
Instructions:
In a large bowl, stir together yogurt, vinegar, and seasonings.
Add the chicken, almonds, cranberries, grapes, apples, and celery; mix together.
Serve as a sandwich with lettuce or on a bed of greens as a salad. Refrigerate leftovers.
Recipe from GettinMyHealthyOn.com
FYI: The Greek yogurt is less pronounced when it's all mixed together, so if you try the dressing for this before it's mixed, don't be alarmed! I think it tastes really good in this, but if it's too sour for you, you can easily sub in mayo for half or all of the Greek yogurt this calls for.