Today marks the first day of National Nutrition Month! In honor of this, I was sent the Fitbit Zip from AT&T to try out and review – oh, and giveaway!
Over the past couple years, Fitbit fitness trackers have become such a popular motivation tool for people to get active, which is why I've always admired the product. So many people seem to have the bracelet version, but I had the opportunity to try out the FItbit Zip. Here's the downlow on the Zip:
Tracks steps, distance, and calories burned
Small gadget that can clip onto clothing or put in your pocket
Can withstand sweat, rain, and is splash-proof
Has a replaceable battery that lasts about four to six months
Costs $59.95 and is available at select AT&T stores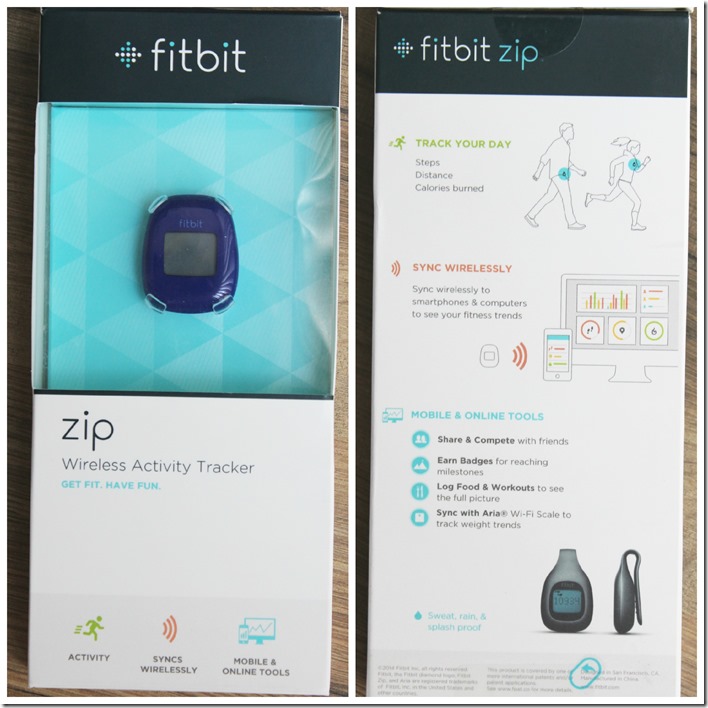 It's a nifty little device that works well for an active lifestyle. You can tap the display to browse through the three options, and it also syncs to your computer or specific Bluetooth 4.0 smartphones and tablets. To view my progress, I downloaded the Fitbit app (available for Android and iPhone) to keep track of my details, which was very straightforward and convenient. The app also allows you to log your weight, set goals, and earn a variety of badges. If you're a competitive person, you can share your details with a friend and compete for who's more active and awesome (because active=awesome, in my opinion).
Although I've never wanted a Fitbit too badly, despite hearing great things about them, I've been really enjoying my Fitbit Zip. It actually has been motivating me to walk more during the day, which I was skeptical about. The first day I used it was on a lazy Saturday, and I didn't even walk one and a half miles, which kind of put things into perspective. It's not that a lazy day is so terrible, but it just opens your eyes to how much or little you actually do move on those days.
If you're interested in upping your fit game, and are in the market for a gadget to motivate you to get more active for National Nutrition Month, you can visit your local AT&T store and ask about the Fitbit Zip. (Select stores sell the device, in addition to other gadgets, like wireless speakers, headphones, and other fitness devices.)
Overall, what I love about the Fitbit Zip is it's an affordable and discreet tracker option to help motivate you to be more active every day – something I'm always working on.
Fitbit Zip Giveaway
Now, let's get to the good stuff. AT&T San Diego is giving one lucky Gettin' My Healthy On reader a Fitbit Zip for National Nutrition Month! Woo! Free things!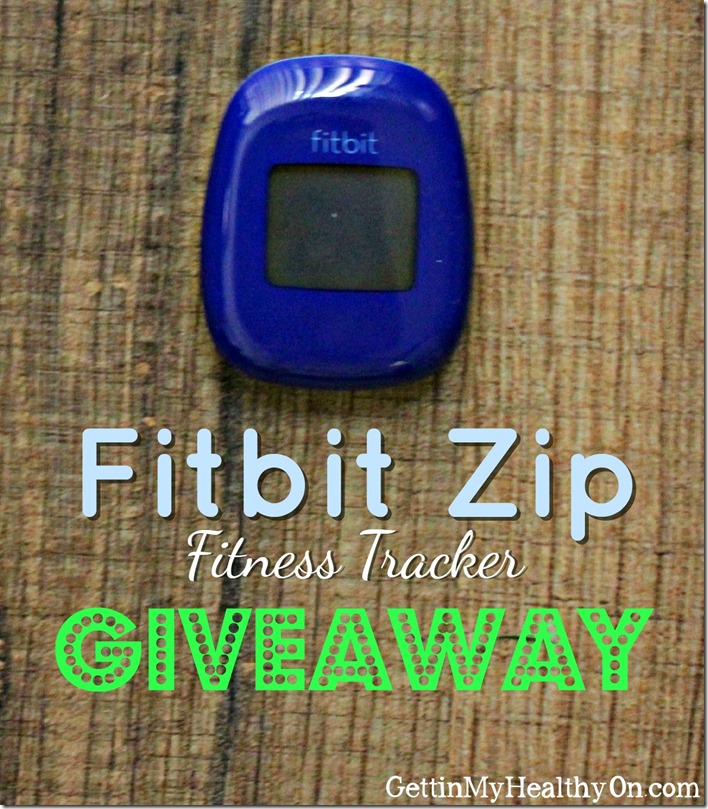 Enter the giveaway by doing one or more of the options below. The giveaway begins today and will end Monday, March 16th at midnight (PST). Best of luck to you!
Disclaimer: I was sent the Fitbit Zip for free to review. All opinions are my own.