Mondays can  be such a refreshing day. They kind of set the tone for the rest of the week. I've been feeling particularly optimistic lately, setting goals for myself with the intention of making my days and future more fulfilling. More on that to come, but today I wanted to share one of the quotes that I've found to be really inspiring. It's from the one and only Julia Child, and I think it's such good advice.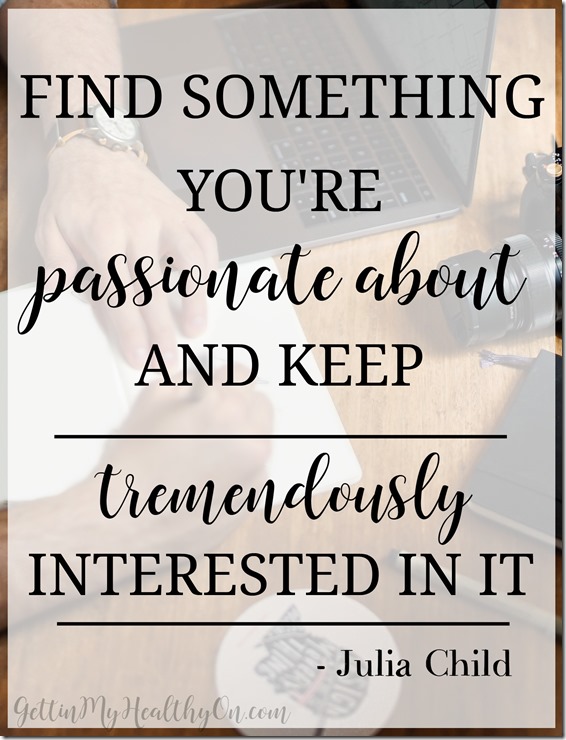 "Find something you're passionate about and keep tremendously interested in it." It's so simple, but so often we don't make time for the things we love because life gets in the way. Well I'm on a mission to make the things that I love a bigger part of my life. I've found fitness and health, specifically, to be rewarding in many ways, and I'm so happy I started this blog way back in the day to feed my passion.
The idea of running with what gives our lives meaning just makes so much sense. So here's to doing more of what we love and maintaining that passion!