Start your day with a boost by making this filling breakfast smoothie that will surely make your coffee-loving taste buds happy.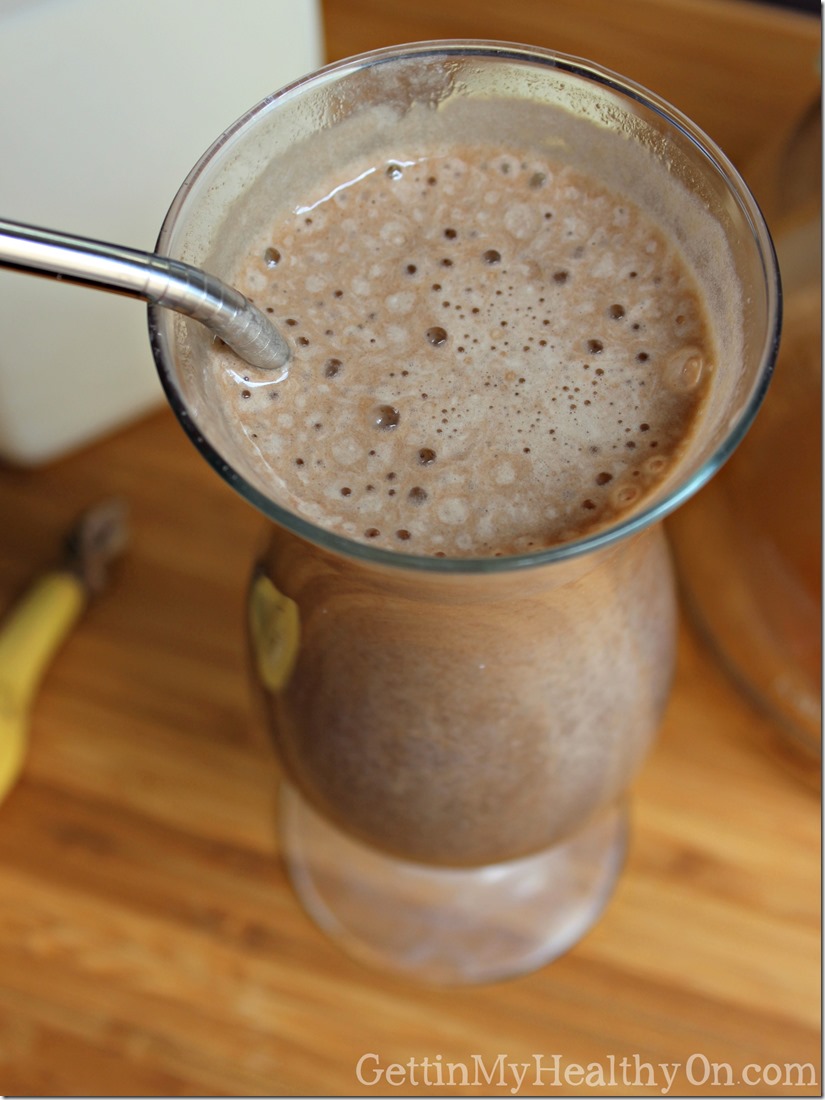 Happy Monday and happy Memorial Day! Whether you have to work today or not, I've got a caffeine-filled smoothie concoction that will be sure to get your day started right. It's extremely basic, and you might be weirded out by the combo, but it's actually quite delicious.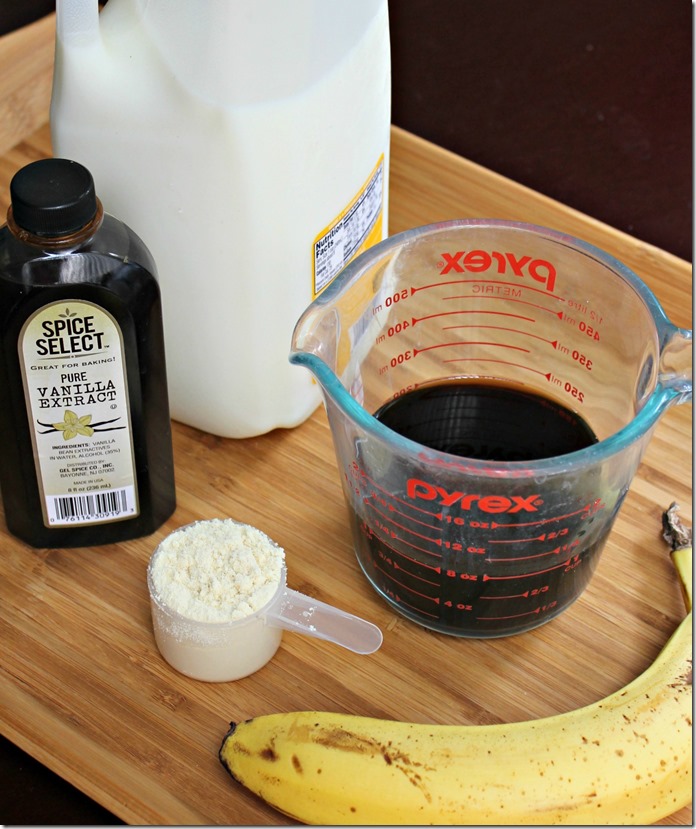 I say "weirded out" because the recipe involves a combination of banana and coffee. I was skeptical at first, but it totally works. All I added to my smoothie was 1% milk, vanilla extract, coffee, and a frozen banana. Then I decided to up the #gainz and added some vanilla protein powder (next time, I plan to try chocolate…mmmm).
When I make breakfast before work, I'm not really interested in creating anything fancy…because, you know…effort. So this drink was right up my alley. Just throw a little of this and a little of that, blend it all together, and boom, breakfast.
Energizing Breakfast Smoothie
Ingredients:
1 cup strong coffee
3/4 cup milk
1 frozen banana
1/2 tsp vanilla extract
optional: 1 scoop vanilla protein powder
Instructions:
Combine all ingredients in blender, and blend until smooth.
Recipe from GettinMyHealthyOn.com
What's your go-to breakfast?