Add egg whites to your morning oatmeal for a boost of protein and a fluffy texture that will keep you full for hours.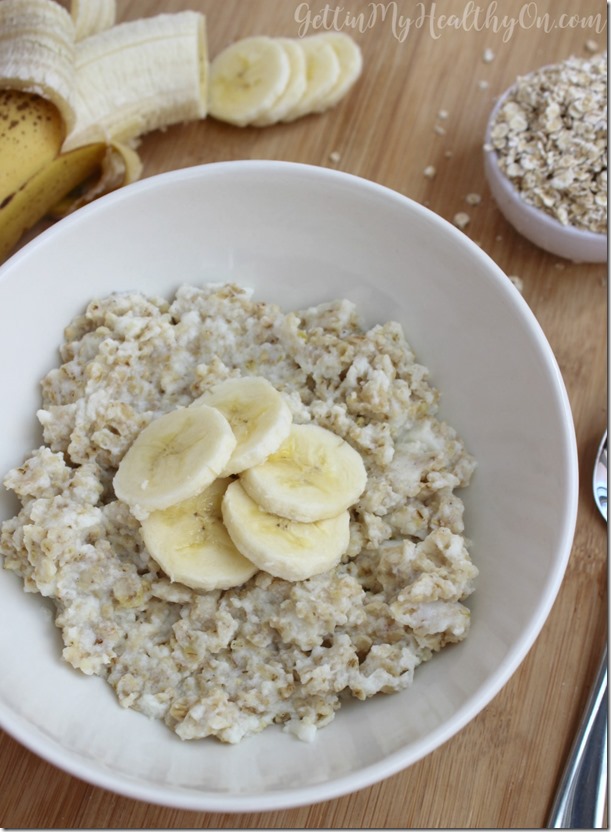 If you're anything like me a few months ago, the idea of adding eggs to oatmeal doesn't exactly sound the most appealing. How do you know if they're even cooked? Am I going to have chunks of egg in my creamy oatmeal? Needless to say, I was skeptical about the egg white oatmeal phenomenon.
I started adding egg whites to my oatmeal (as well as to cream of wheat) when I started the LiveFit bodybuilder program to get more protein in the morning. At first I wasn't so sure about it, but as I gradually tweaked the recipe, I've fallen in love. I can't imagine just eating straight-up oatmeal now.
Egg whites add a protein boost, make oatmeal fluffier and creamier, keep me fuller longer, and are a piece of a cake to make thanks to the microwave. I use liquid egg whites because I add anywhere from 3-5 in my oatmeal every morning, so it's just easier to measure out the desired amount, rather than crack a bunch of eggs and discard the yolks. I usually just buy the generic brand of liquid egg whites, which usually located in the fridge section next to the whole eggs.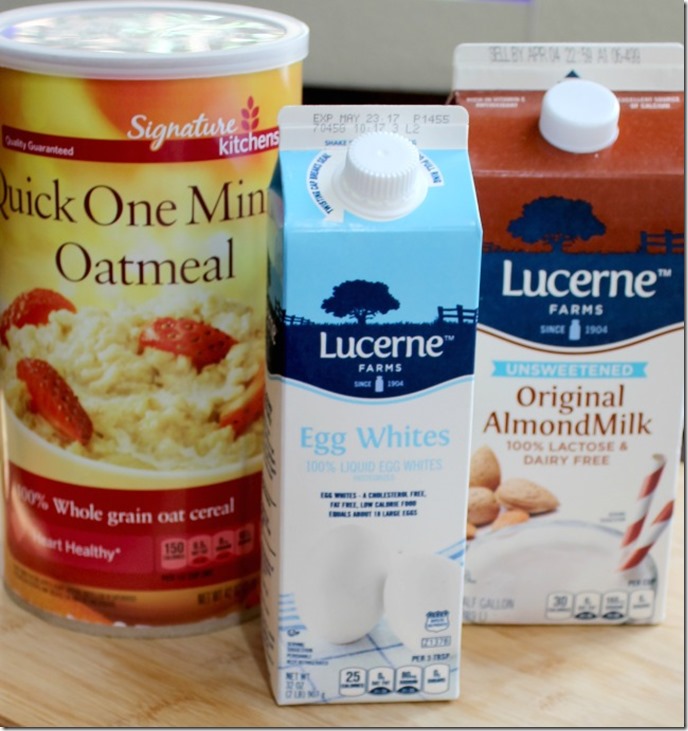 To make egg white oatmeal, you'll want a regular-sized bowl that will allow the mixture to grow because that's exactly what it does as it cooks. As you can see below, you want to add your quick-cook oats, milk, and egg whites; stir and microwave for a total of 3 minutes. (Microwave it for less time if you want it thinner; microwave longer for dryer oatmeal. I've found 3 minutes to be perfect.)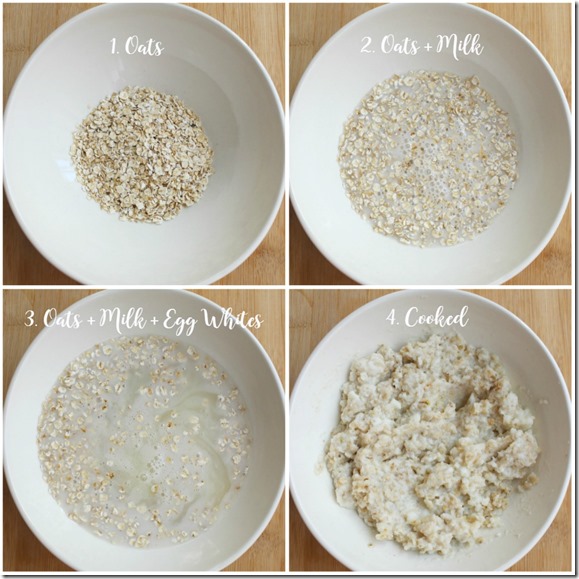 You'll need to stir it about every 30-60 seconds to make sure the egg whites don't cook solid but instead incorporate into the creamy oatmeal mixture. One of the great things about egg white oatmeal is it's just as versatile as regular oatmeal. The egg whites don't add much of any flavor, so you can add whatever toppings your heart desires and have a super filling and comforting breakfast.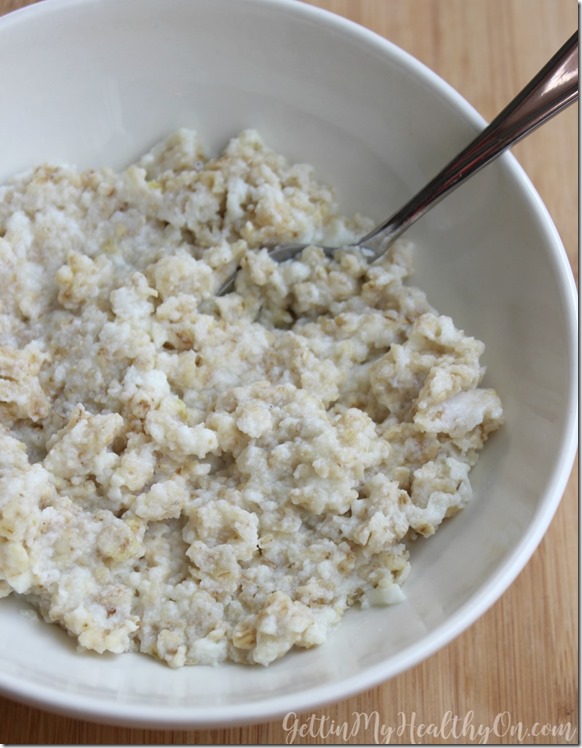 I pretty much always make an egg white version of my Peanut Butter Banana Oatmeal because I'm obsessed, but I decided to go for walnuts and banana slices in this one. I never add sweeteners anymore, but honey or maple syrup add such a nice little boost of sweetness if that's what you prefer. The possibilities are endless!
Egg White Oatmeal in the Microwave
Ingredients:
1/3 cup quick-cook oats
1/2 cup milk (dairy or nut milk)
3 egg whites (about 2/3 cup liquid whites)
Toppings of your choice
Instructions:
Add oats, milk, and egg whites to a microwaveable-safe bowl with room for the mixture to expand.
Stir and microwave for 3 minutes total. Stir after the first minute, then every 30 seconds after.
Add your favorite mix-ins or toppings and enjoy!
Recipe from GettinMyHealthyOn.com
What are your favorite mix-ins or toppings for oatmeal?
Have you ever tried adding egg whites to oatmeal? What did you think?