Happy Halloween Eve!!
This holiday is one I look forward to and dread every single year. I love a reason to dress up, but I hate figuring out what I'm going to be. (I like the DIY route for costumes, so half the time they turn out slightly terrible.) This year, though, I feel differently. I actually ordered a legit costume for myself last year, but since I was still waiting for it to arrive in the mail two days before Halloween, I last-minute found an alternative to make/wear. So that means I've had a perfectly good costume on deck for the past year, and I've been super excited to finally debut it. FYI: that costume is featured at the end of this post.
In honor of All Hallows' Eve, I've compiled a bunch of my past costumes—basically, all the ones of which I have pictures readily available. So if you need any last-minute ideas, maybe these will inspire you. If not, hope you find them entertaining!
Hershey's Kiss
Children costumes are wonderful, so I figured I'd include a throwback picture of me and my sister. I'm a Hershey's Kiss, and she appears to be a cat.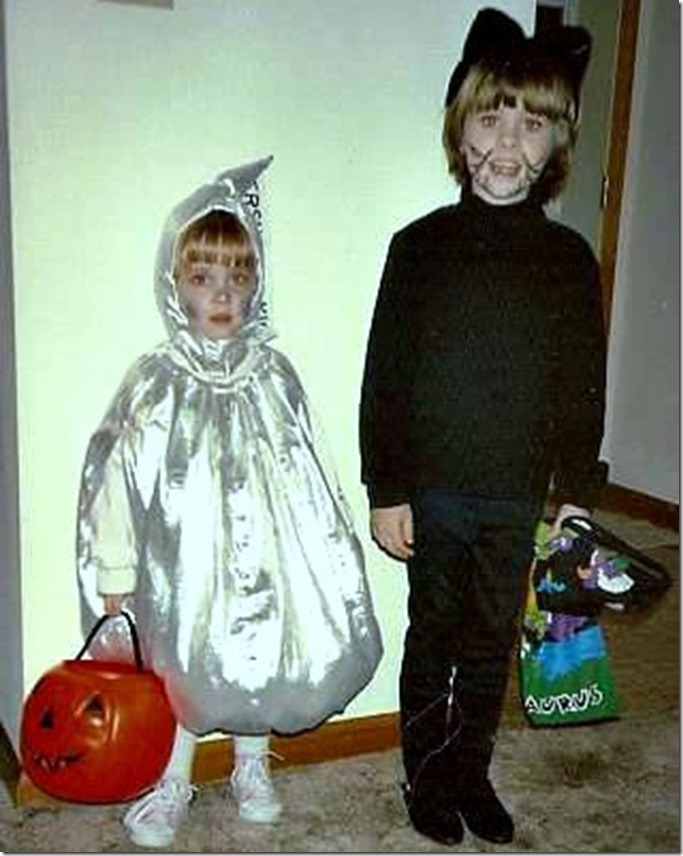 Princess Ariel
Fast forward like 20 years. I dressed up as Ariel a few years ago, while my sister and friends dressed as fellow Disney princesses. From left to right: Cinderella, Jasmine, Belle, Aurora, Ariel. (I didn't want to flaunt the ta tas with a shell bra, so I decided to make things weird and just use some dollar store purple bowls.)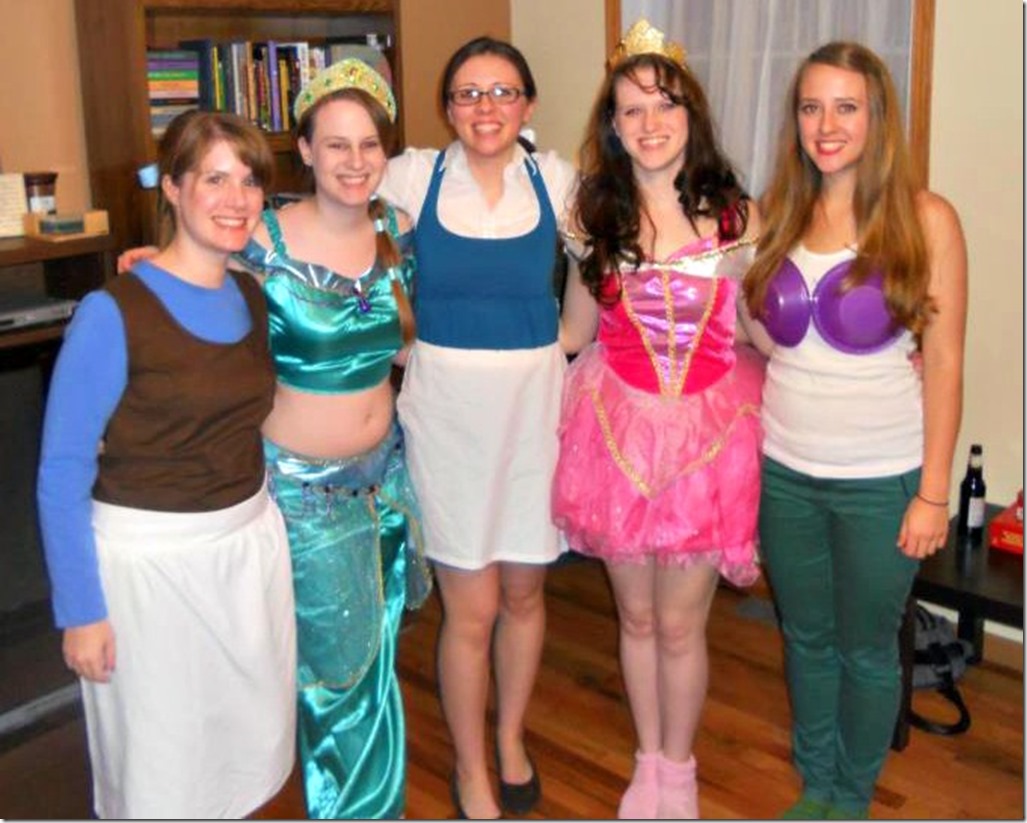 Starbucks Siren
This was a costume I spent way too much time on for a work costume contest. I was trying to appeal to the caffeine addict in most of them, which pseudo-worked because I got second place.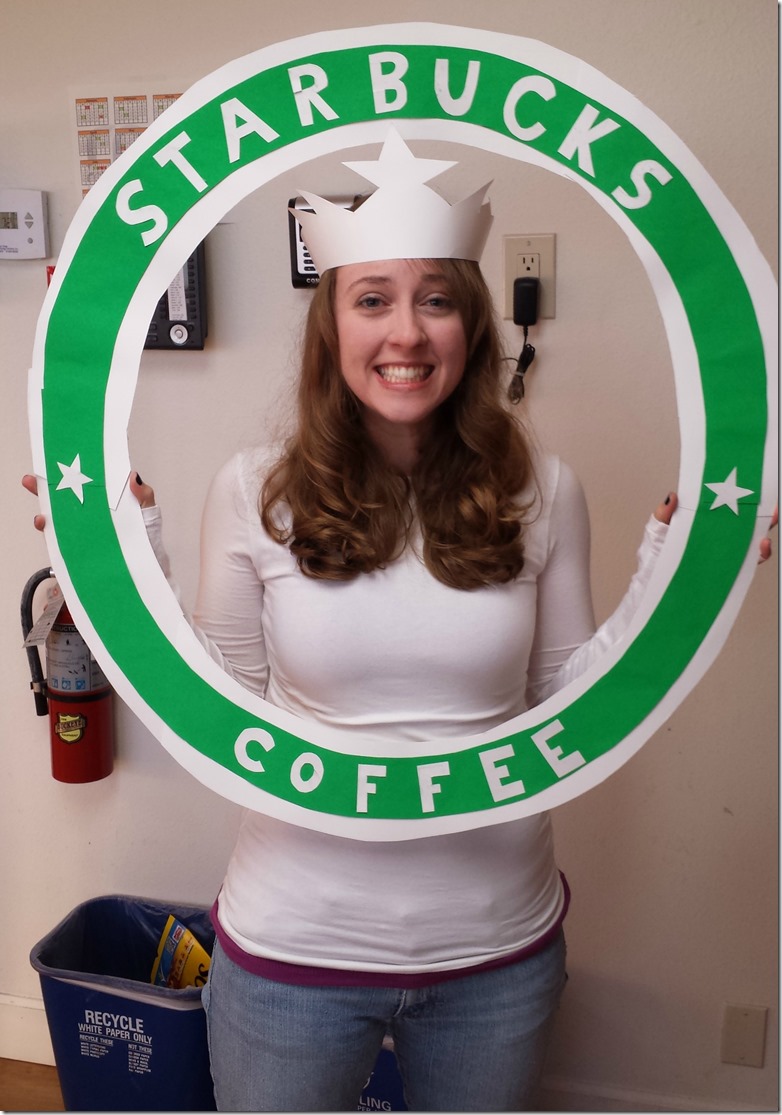 Flapper
I believe this costume was the same year. Matt went as Groucho Marx, so I decided to go as a generic flapper of sorts with this getup.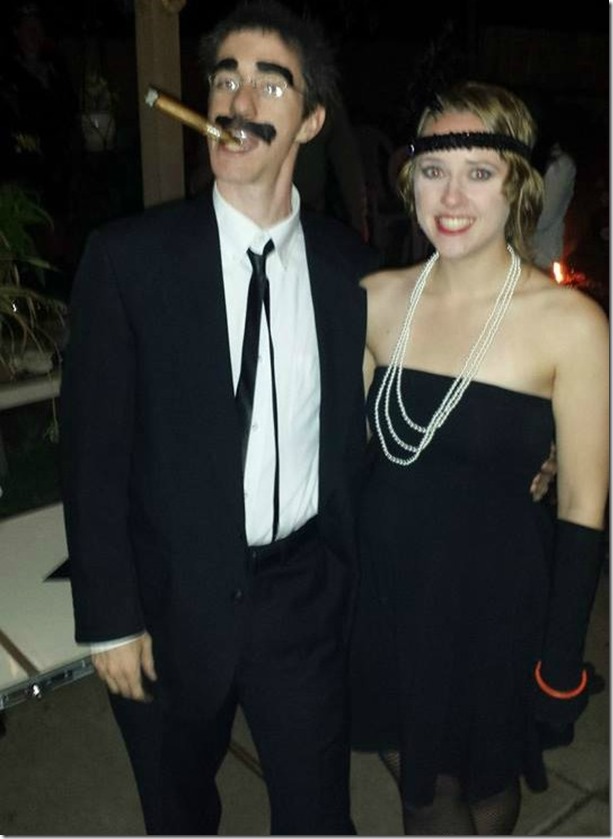 Carmen Sandiego
I was quite proud of this work costume last year because I totally winged it and only had to purchase one thing: a cheap red hat from Party City. I thought I had an atlas in my car to use as a prop, but I only had an Illinois map, so I guess that was my destination.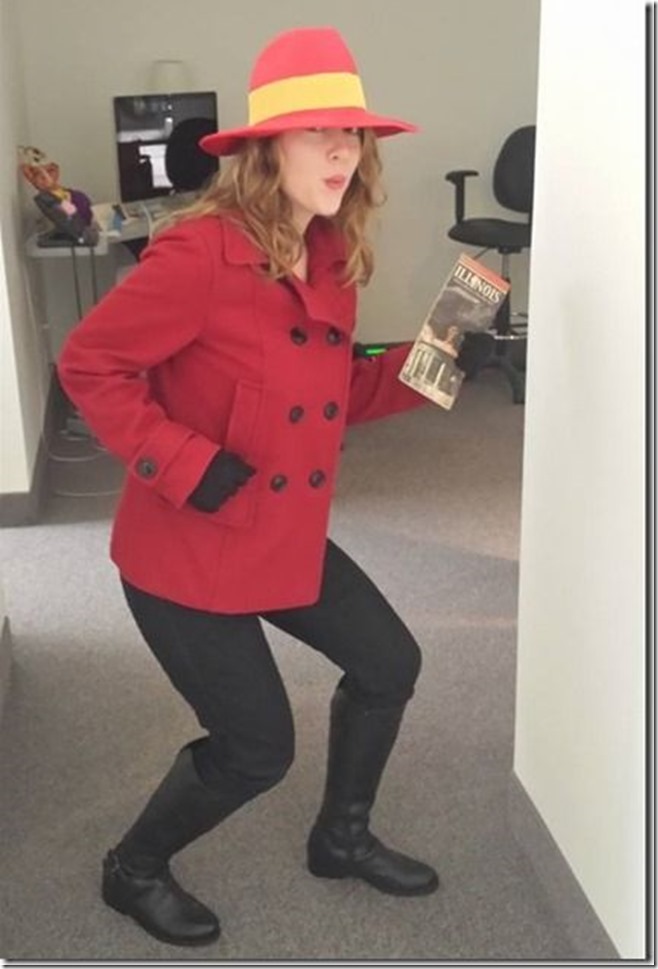 Gopher from Caddyshack
For a Halloween party last year, Matt dressed up as Bill Murray's character from Caddyshack, while I was the gopher. This is one of those costumes that turned out semi-terrible because DIY is hard sometimes. The face paint was especially awkward but ohhhh well. I thought his costume was spot-on.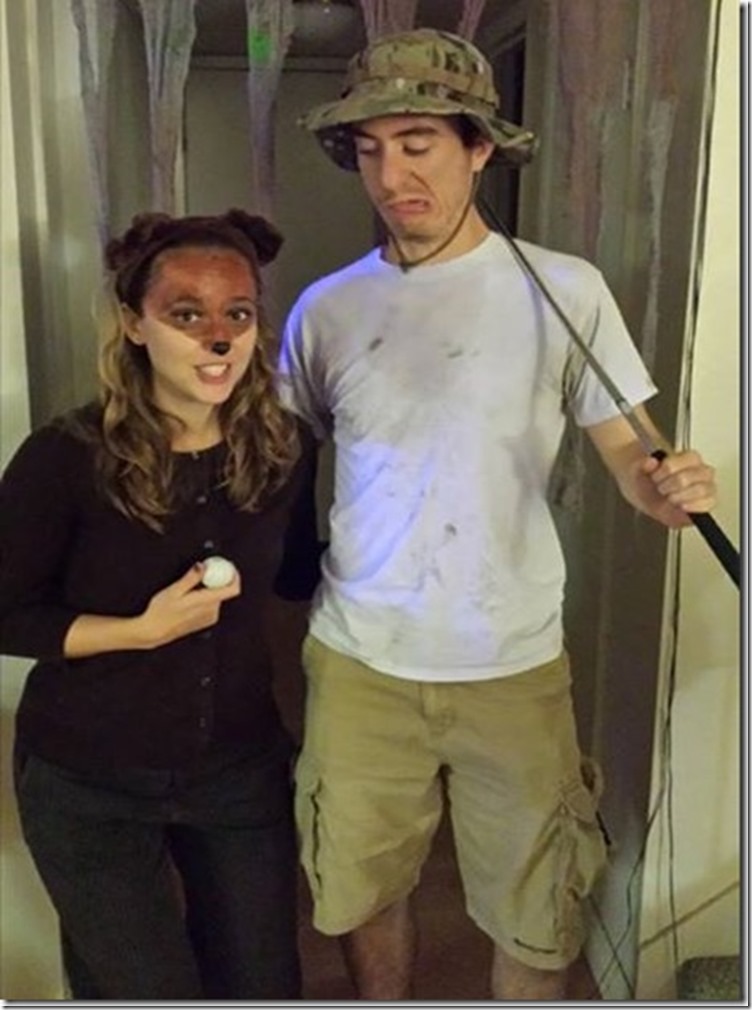 This Year: Dinosaur
I'm actually wearing this costume all day today for our work costume contest. Mwahaha. But it'll be much better tomorrow when we do our own thing for the holiday. Why? Because Matt and I will be doing another couple's costume. You see…I'm not just a dinosaur. I'm a dinosaur from Jurassic Park. Matt's going to be the old man—aka John Hammond. I'm excited to see how his costume turns out!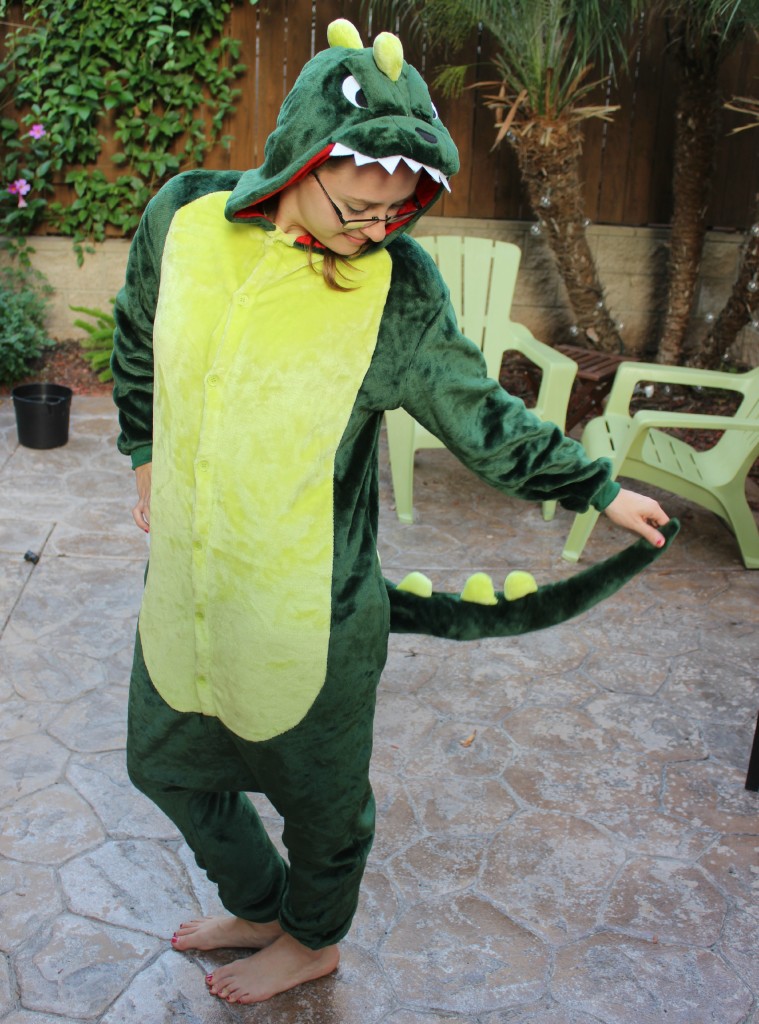 Do you dress up for Halloween? If so, what are you this year?
What's your favorite Halloween costume you've ever worn?