After sharing a picture of my latest snack concoction on Instagram recently, I'm excited to finally be sharing the recipe! I call it…Coconut Chocolate Nut Granola Bars – a bit of a mouthful, but there's a lot going on with this recipe. The combination of flavors and textures are what make these bars so tasty.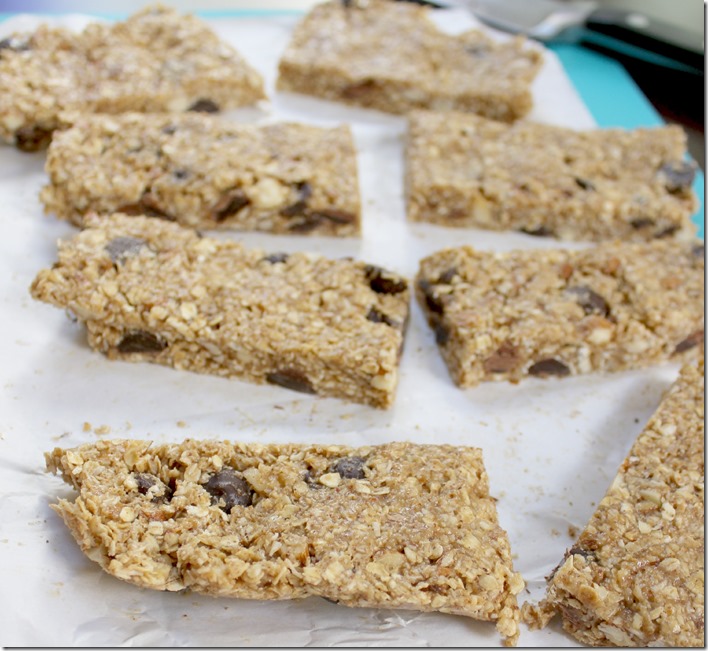 The honey, maple syrup, and chocolate make them extra sweet, while the oats, almonds, and coconut make for a solid granola bar texture. All of the ingredients can be seen below.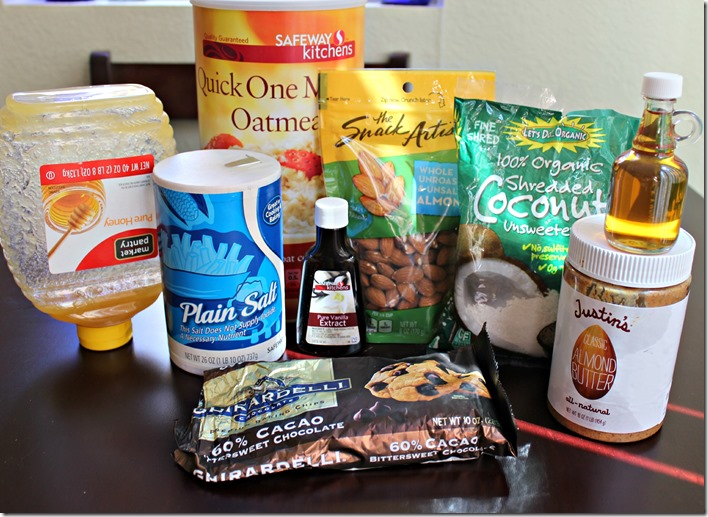 These don't require any cooking or baking, so they're pretty quick and easy to make. Just mix together the dry ingredients in one bowl and the wet in another. Then thoroughly combine those until you've got a nice, gooey mixture going.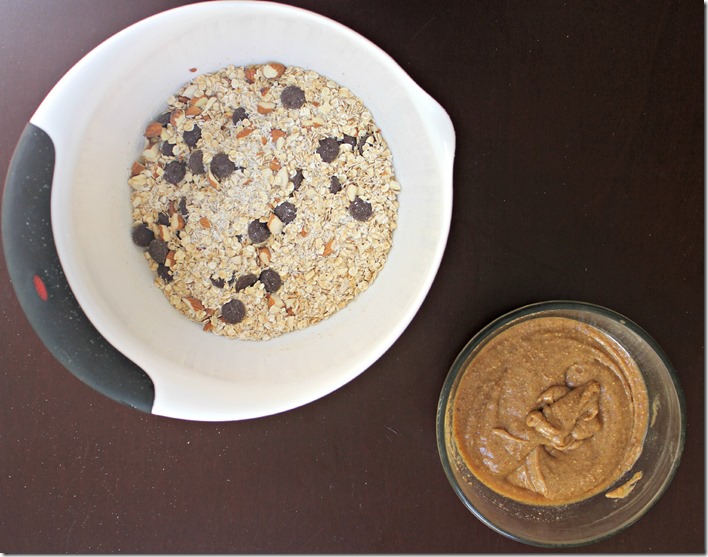 Pour it into an 8×8 dish that has been lined with parchment paper, and smash it as well as you can, while keeping it pretty even across.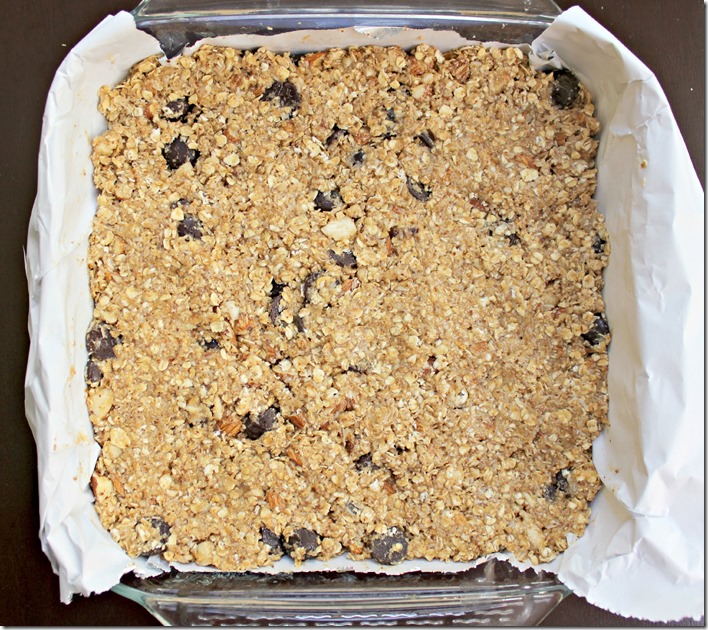 I refrigerated these for only a couple hours to help them set up, which was fine – but the longer, the better (overnight would work well). Just slice them into 8 bars, and individually wrap them in saran wrap. Pop them in the fridge, and take them as needed!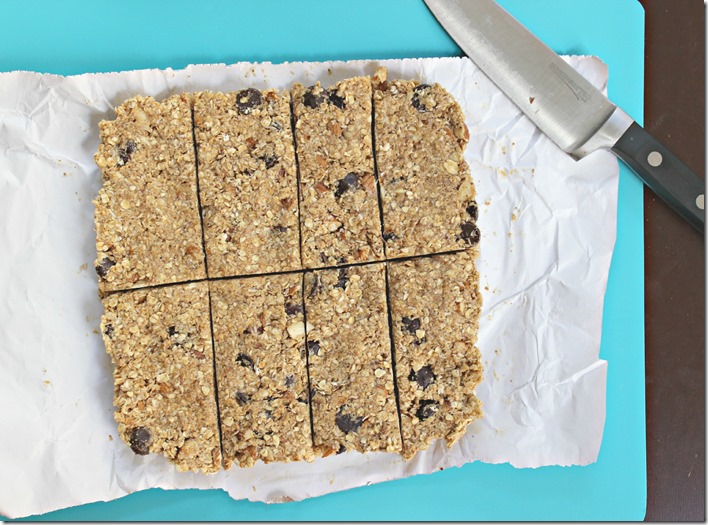 The almond butter (or whatever smooth nut butter you have on hand) gives these bars some staying power, so you aren't hungry right away. Despite this fact, they went pretty fast in our household because they're easy to grab and uber tasty. I'll definitely be making these again soon.
Coconut Chocolate Nut Granola Bars
Ingredients:
1 1/2 cups instant oats
1/2 cup dark chocolate chips
1/2 cup unsweetened shredded coconut
2/3 cup chopped almonds
1/4 tsp salt
1/2 cup creamy almond butter (or peanut)
1/2 cup honey
1 Tbs pure maple syrup
1 tsp vanilla
Instructions:
Combine all dry ingredients in a large bowl (oats, chocolate, coconut, almonds, and salt). In a separate bowl, mix together all of the wet ingredients (nut butter, honey, syrup, and vanilla).
Pour the wet mixture into the dry, combining until well incorporated.
Pour into an 8x8 baking dish that has been lined with parchment paper. Refrigerate for at least 2 hours.
Cut into individual bars and enjoy!
Recipe from GettinMyHealthyOn.com
Similar recipes to check out: Fruit and Nut Bars, Nut & Seed Granola Bars, Chocolate Peanut Butter Protein Balls, and more.