Whip up a batch of these coconut, almond, and date-filled protein bites for a tasty, healthy snack with some staying power.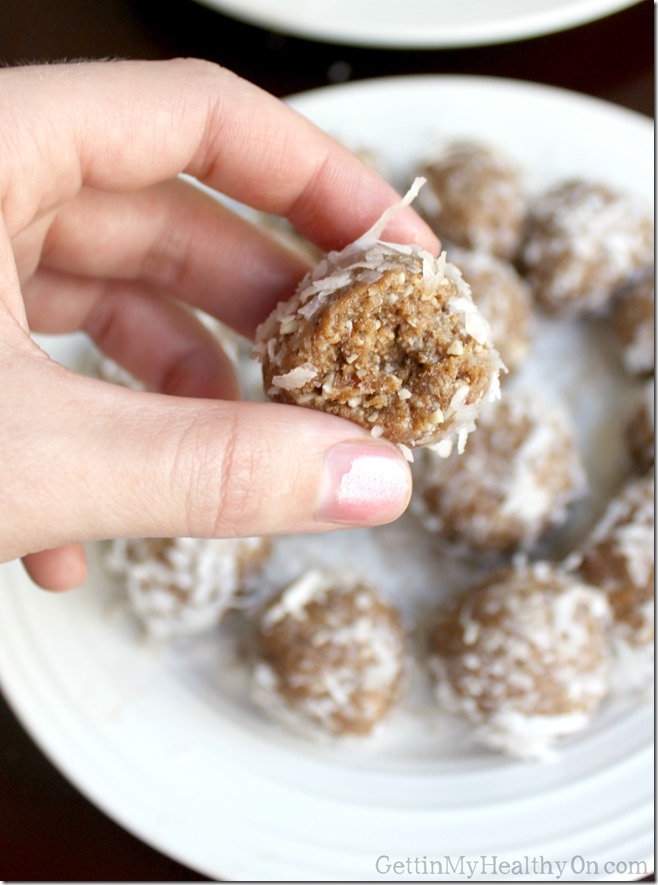 Sometimes the simplest recipes are the best ones. I threw this energy ball situation together recently, not really having high hopes for it, but my eyes lit up when I took a bite. That combo of coconut flavor, almonds, and dates was divine. And for good measure, I threw in some chocolate protein powder because this girl has been STARVING lately due to my surprisingly awesome morning workout routine.
All you need for this flavorful recipe is a food processor and five ingredients: pitted Medjool dates, raw almonds, chocolate protein powder (I used EAS), smooth almond butter (I used Trader Joe's), and coconut oil (also TJ's).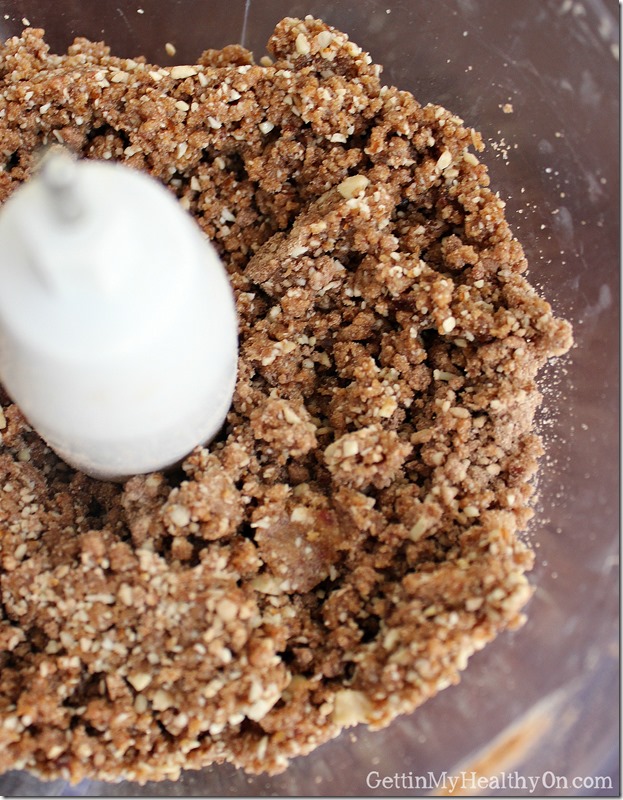 Process until it's all pretty fine. Then the energy balls are ready to take shape. Once I rolled all the dough into balls – which made about 15 for me – I covered a plate with shredded coconut flakes to roll them in.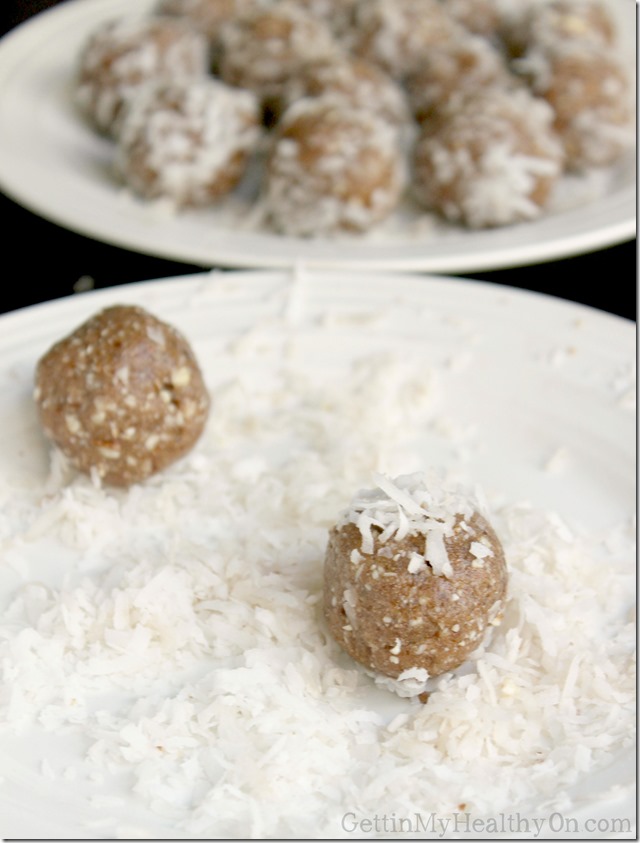 They're just wet enough to get some coconut to adhere, without them being completely covered. The flakes add a nice coconut boost to the snack, plus a little more texture since you've just ground all the things.
See below for the deets.
Coconut, Almond & Date Energy Bites
Ingredients:
1 cup pitted medjool dates
3/4 cup raw almonds
2 scoops chocolate protein powder
2 Tbs almond butter
2 Tbs coconut oil
About 1/2 cup unsweetened coconut flakes
Instructions:
Add dates, almonds, protein powder, almond butter, and coconut oil to food processor. Process until all ingredients are well-ground.
Roll dough into balls about 1-inch in diameter.
Pour coconut flakes onto plate. Then roll the balls around in the coconut to cover.
Store in airtight container in fridge, and enjoy at your heart's desire!
Notes:
For every 1 ball: about 150 Calories, 10.8 g Carbs, 10g Fat, 5.9g Protein
Recipe from GettinMyHealthyOn.com
This recipe was a winner in my book and will definitely be made many more times in this household. I hope you find them tasty as well!!