This is a little late, but something magical happened on Saturday-sangria!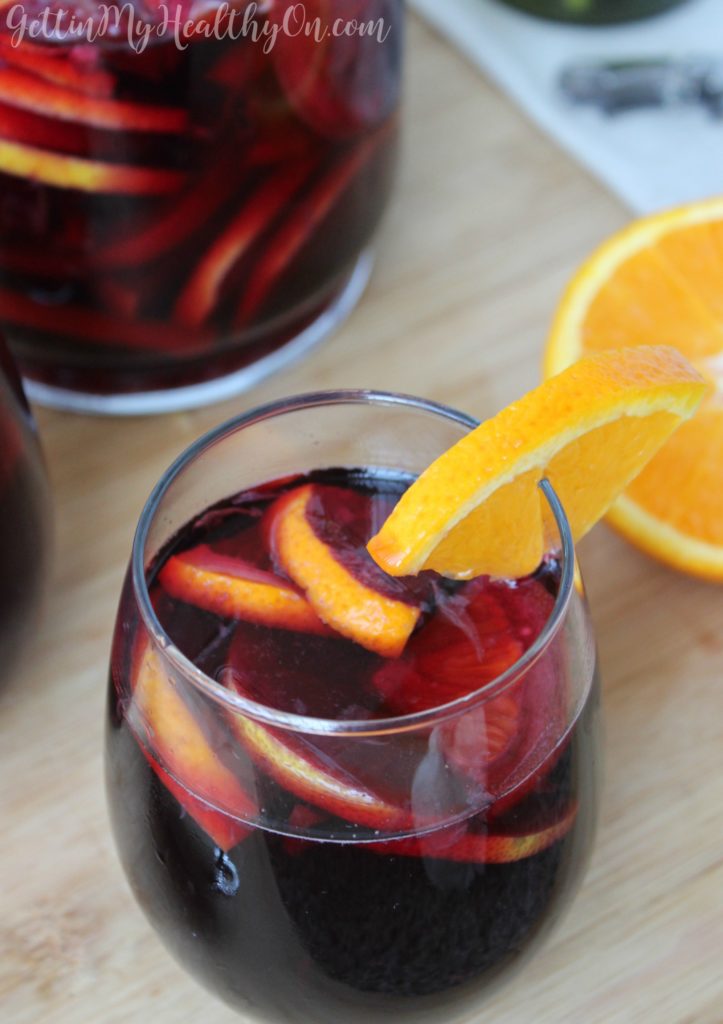 I made sangria for the third? time ever, and it was ridiculous…and addicting. Not sharing the recipe would be a sin. I've seen sooo many interesting sangria recipes — white wine, holiday-themed, kiwis thrown in — it's kind of awesome how much potential sangria holds. Since I'm not an experienced sangria drinker/maker, I decided to stick with the classic red wine theme, and I've finalized my go-to recipe from now on.
This has a base of red wine (I used merlot), and gets a nice citrus flavor from the lemon and orange. Then when you're ready to serve it, it gets some more sweetness and flavor from some ginger ale. I thoroughly enjoy it.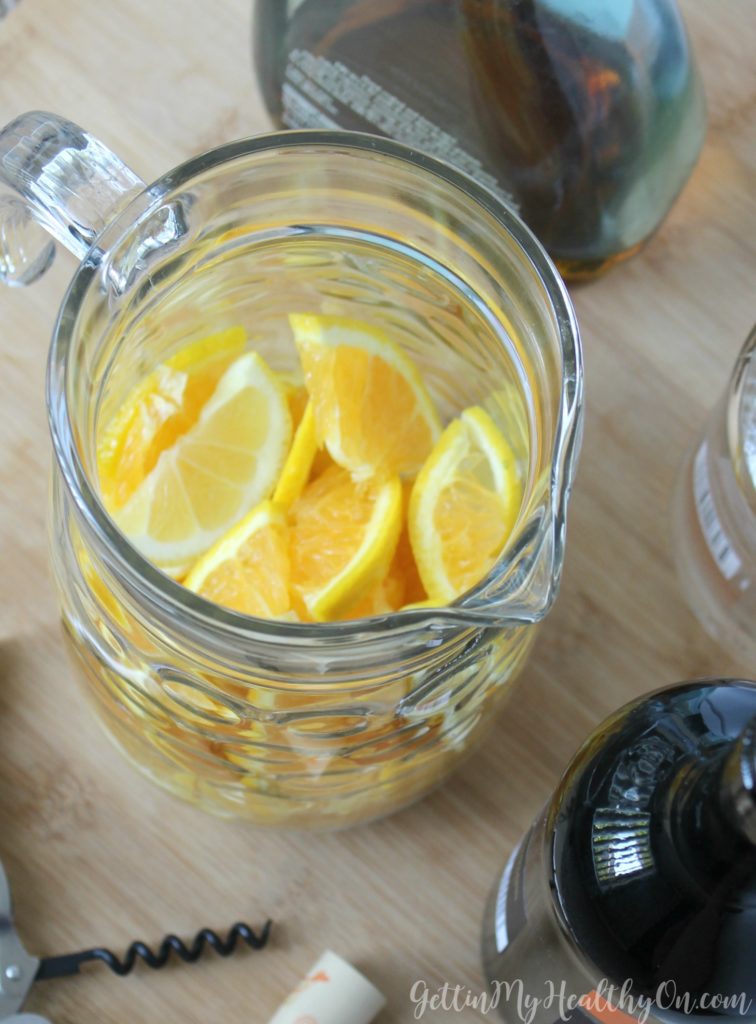 Warning: it's hard to drink slowly and actually savor because it's quite delightful, if I do say so myself. Check out the recipe below and let me know what you think!
Ingredients:
1 lemon, sliced and halved
1 orange, sliced and quartered
1 bottle red wine (740 ml)
1 shot brandy
1 shot triple sec
2 cups ginger ale
Instructions:
Combine lemon and orange slices in a pitcher and gently muddle.
Add red wine, brandy, and triple sec. Refrigerate for overnight (or at least one hour).
Mix in the ginger ale, and serve.
Recipe from GettinMyHealthyOn.com
I recommend not muddling the ever living daylights out of the fruit because it'll look a bit ugly when you're done with it. I did it about halfway, so juice was extracted but a little pulp was still left…if that makes sense.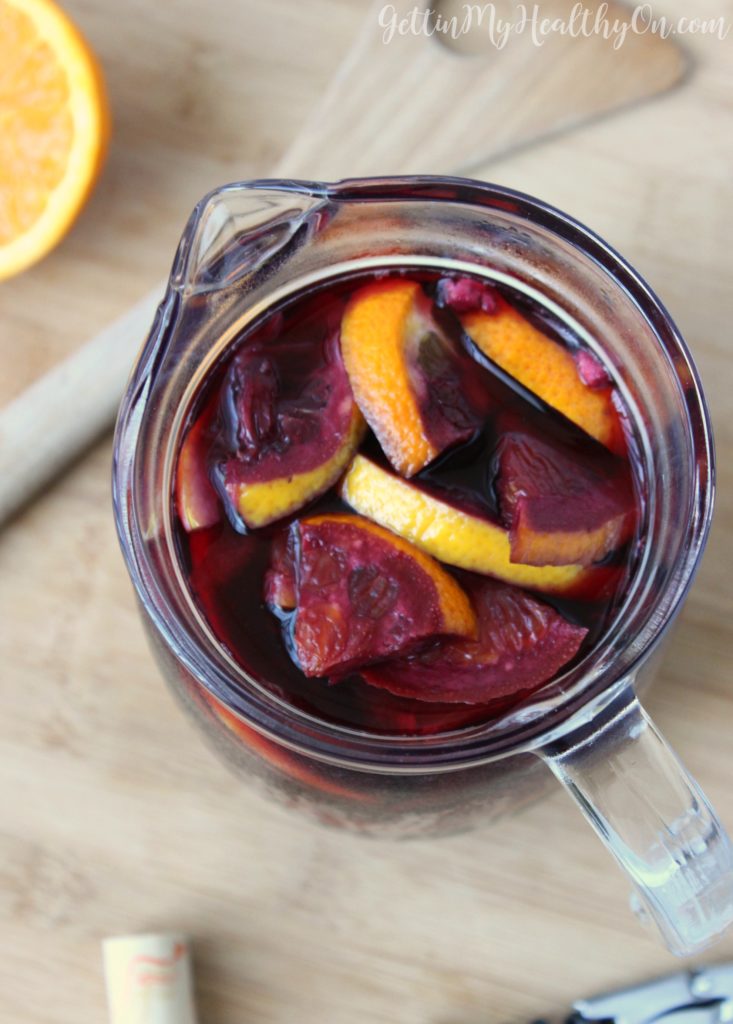 Enjoy!