Merry Christmas!! If you celebrate Santa, Jesus, Christmas trees, or maybe just holiday happiness, cheers to you on this fine day!
We get to spend time with family today, so I'm in my happy place. If you're also just hanging out today, soaking up the bliss that is Christmas cheer, I have some festive music to play for over 9 hours of your day. Yes, really.
Anytime I play Christmas music, I pretty much just start it and leave it on for hours at a time, without really paying too close attention to it. It sets a nice tone to the atmosphere, though, so I wanted to share my carefully curated playlist of Christmas music.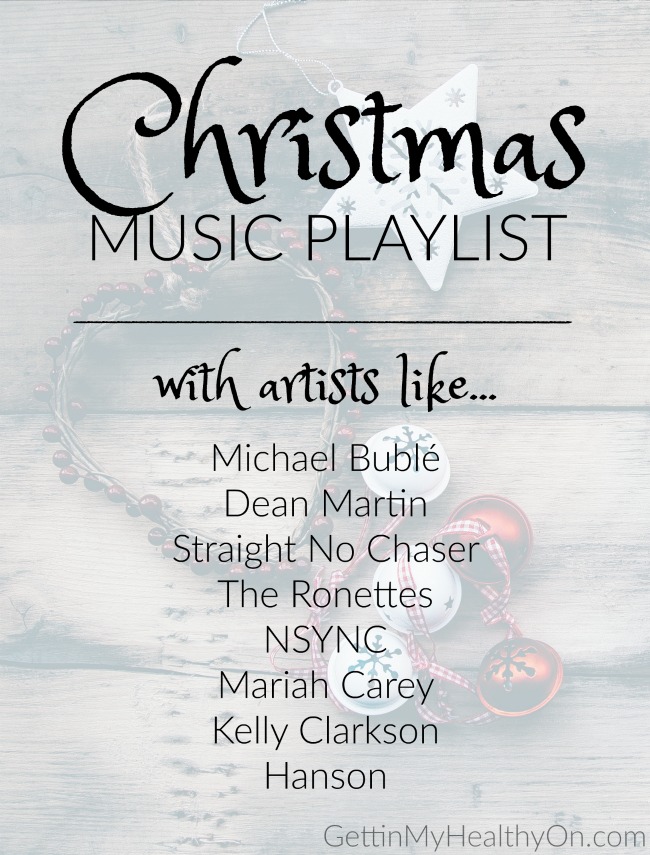 Songs range from NSYNC and Jackson 5 to Bing Crosby and Straight No Chaser. Oh, and Hanson. A crapton of Hanson. If you want to workout to this, I fully support it. Just a heads up, though, I didn't create this for purely upbeat, pump-you-up tunes. Then again, I think Christmas music is appropriate for any and all activities, so follow your heart.
Follow the Gettin' My Healthy On Spotify account for some of my favorite collections of upbeat and other music, including all my past workout playlists.