Today's post has been sponsored by GNC PUREDGE
As of today, there are only 10 days left until Christmas! If you weren't already aware, I'm slightly obsessed with this time of year because the festivities and family time that accompany it just make me happy. Another indicator that it's the holiday season is these couple months tend to be quite sugar-filled. I've already got a nice little stash of hot chocolate, gumballs, chocolate, and other candy. Don't get me wrong, I'm all about enjoying the sweets and not depriving myself of the holiday goodness, but that one word "moderation" gets me every time.
This post is dedicated to enjoying the good stuff while still maintaining your health throughout the holiday season. As part of this mission, I was sent the GNC PUREDGE line to make something tasty that is also nutritious. The line of products consists of Complete Protein powder (natural chocolate), Daily Energy powder (natural cherry limeade), Complete Amino powder (natural tropical punch), and Complete Protein Bars (banana nut bread and peanut butter cookie dough).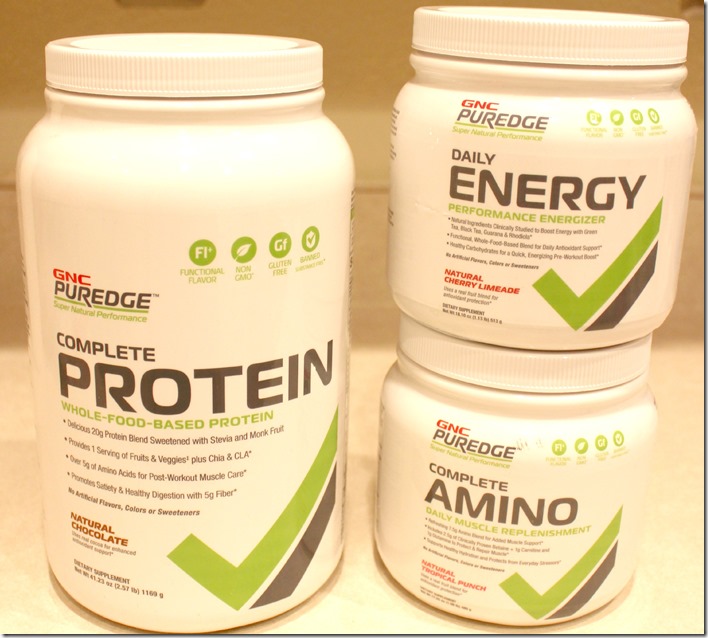 All the products are made with high quality, whole-food based ingredients, and they're meant to supplement an active, busy lifestyle. The GNC PUREDGE protein bars, specifically, work well if you're on the go a lot. (I had the peanut butter cookie dough bar for a light lunch yesterday mid-Christmas shopping, which helped me get through the crowds without hanger.)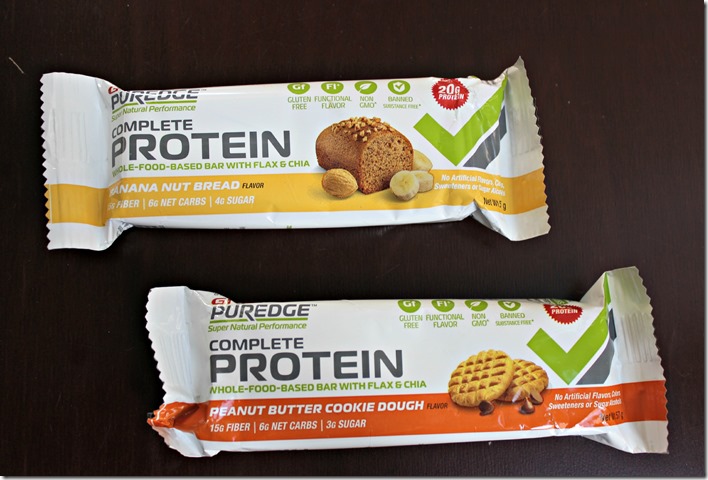 While I've been enjoying each of the products so far, I'm going to put most of my focus on the protein powder. Here's a bit of info:
20g of protein for muscle health
More than 5g of amino acids
Comes in natural berry and natural chocolate flavors
Aids in the protecting, repairing, and fueling of muscles
While I usually use protein powder in my Chocolate Peanut Butter & Banana Protein Smoothie, I've been wanting to try something for quite awhile: protein, energizing bites/balls. So that's exactly what I did this past weekend.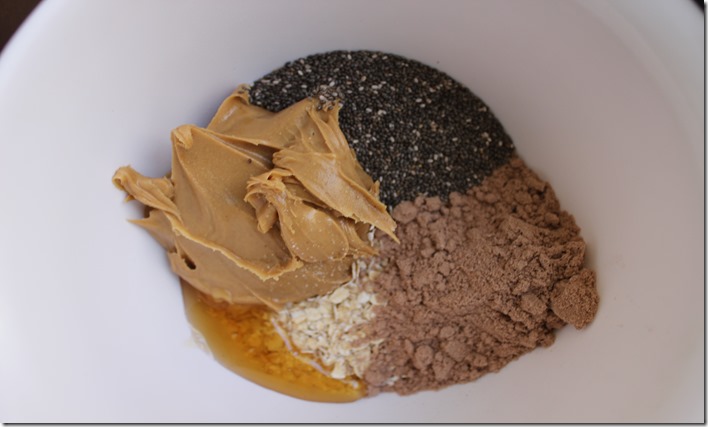 I mixed together some peanut butter, chia seeds, chocolate protein powder, oats, honey, and a dash of salt to form the concoction. At a certain point, I had to kind of smash it together because it's not super wet, which is necessary to form the ball shape without it getting ridiculously messy.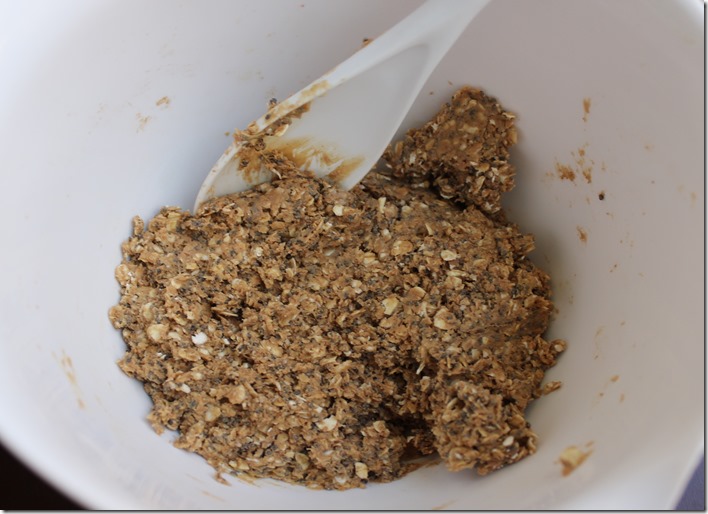 The picture below is what they looked like after I rolled them into one-inch balls. You can definitely leave them like this if you want and throw them in the fridge or freezer for a quick snack.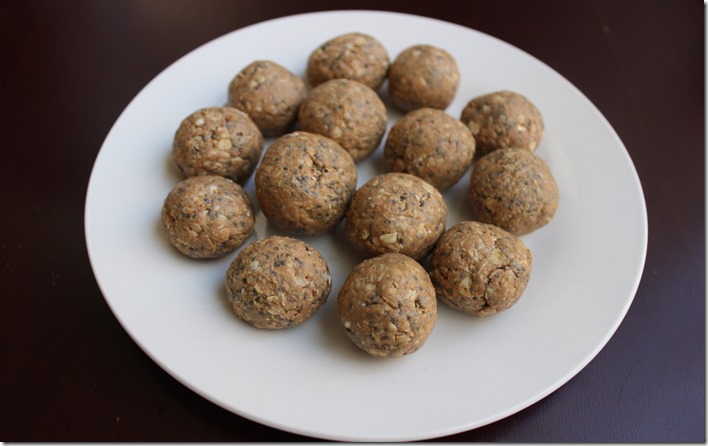 OR you can roll them in unsweetened cocoa powder for more of a treat, which is exactly what I did. (They also look prettier this way.) It's kind of ridiculous how many recipes I have that involve chocolate and peanut butter, but I CAN'T HELP IT. The ingredients are a match made in heaven, and you can't deny that.
Chocolate Peanut Butter Protein Balls
Ingredients:
3/4 c oats (quick cooking)
1/2 c smooth peanut butter
2 Tbs honey
2 Tbs chia seeds
2 Tbs GNC PUREDGE chocolate protein powder or another whey protein
Dash of salt
Optional: unsweetened cocoa powder
Instructions:
Mix all ingredients together in a bowl (minus the cocoa powder).
Roll between palms to create 1-inch balls.
Optional: Roll in cocoa powder and shake off excess.
Store in refrigerator or freezer for a quick, energizing snack.
Recipe from GettinMyHealthyOn.com
When you bite into these, you'll have a chocolate-covered peanut butter blob. It's pretty delicious, actually. I especially like these frozen, but do what you want.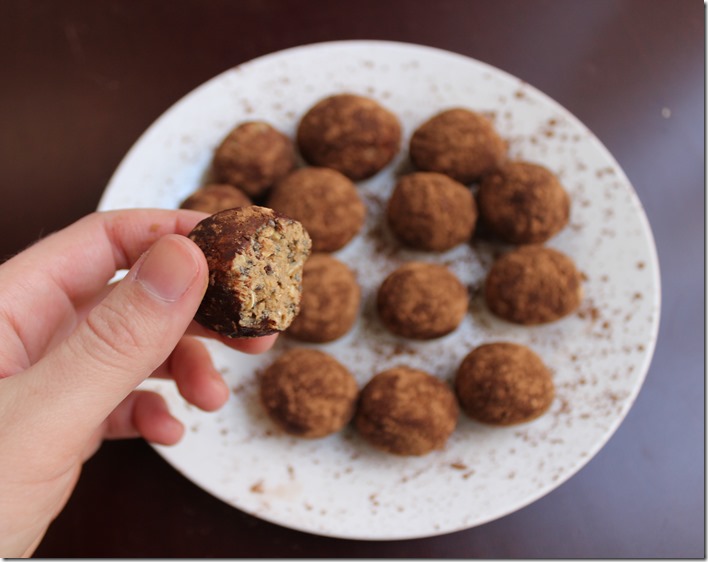 Snacks like these Chocolate Peanut Butter Protein Balls are just convenient to have on hand. Without a nutrient-dense snack like this, you're bound to grab something unhealthy on the go. These protein-filled bites are a great way to get in some healthy goodness while fueling your daily activities, especially with the busyness of the holiday season.
If you're interested in the GNC PUREDGE products, you can find them across the U.S. in GNC stores as well as on GNC.com (which has a store locator as well).
Thank you to GNC for sponsoring today's post and inspiring me to try GNC PUREDGE products!