With so many cookie variations out there, it can be hard to pick a favorite. If I had to choose, though, I think it would be chocolate chip oatmeal cookies. Chocolate chip cookies are all fine and dandy, but there's just something about the addition of oatmeal that I love. I guess it's the gooey chocolate + the texture of oatmeal cookies that gets me. I've shared several cookie recipes on this blog over the past couple years, with two of my favorites being my Healthier Chocolate Chip Cookies and Almond Oatmeal Cookies. Today's recipe is [mostly] combining the two for one amazing treat.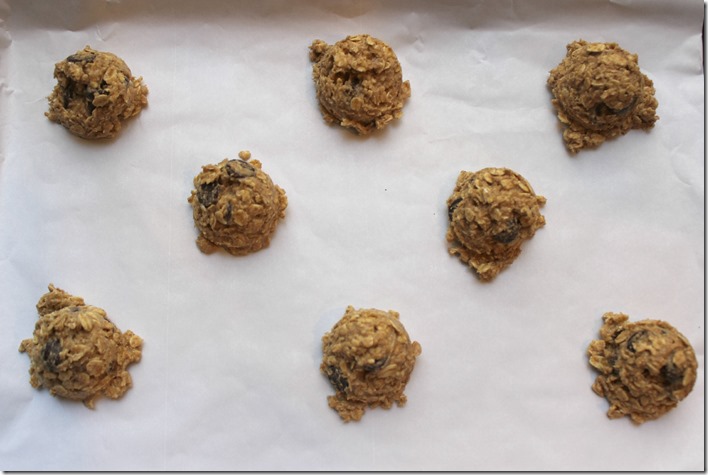 When I made these, I used a mixture of wheat flour and white flour, and I thought they turned out quite well. If you use a significant amount of wheat flour, though, I recommend cutting back a tiny bit of the flour or maybe oats so it's not as dry. I liked the chewy consistency that mine had because a lot of the time when I make oatmeal cookie recipes, they tend to flatten out and are super crumbly.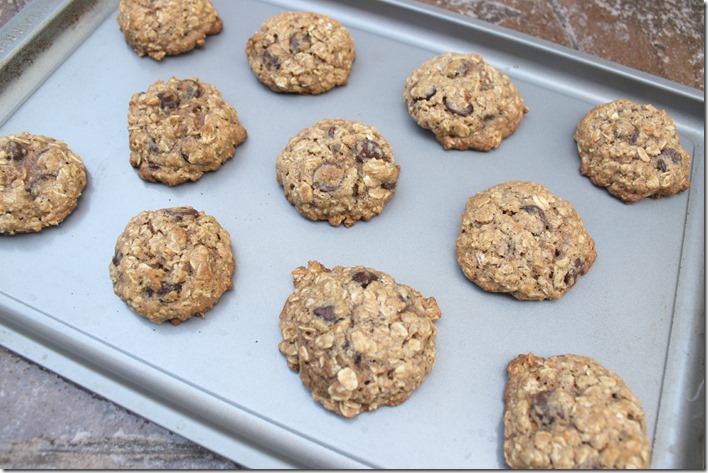 I'm happy to say these held their shape without being dry or bland at all. The texture was spot on – at least in my opinion.
Chocolate Chip Oatmeal Cookies
Ingredients:
1/2 c salted butter, softened
1/4 c plain Greek yogurt
1 c brown sugar, packed
1/2 c sugar
2 eggs
1 tsp vanilla
1 1/2 c flour
3 c instant oats
1 tsp cinnamon
1 tsp baking soda
2 c chocolate chips
Instructions:
Cream together butter, yogurt, and sugars. Add eggs and vanilla, mixing until blended.
Slowly add flour, oats, cinnamon, and baking soda until just combined. Stir in chocolate chips.
Bake at 375 degrees for 10-12 minutes. Serve!
Recipe from GettinMyHealthyOn.com
Although these aren't exactly "festive" – what with it being near the end of December – I felt the need to share them. The holidays include all sorts of sweets, so it works. Sure.
Hope you enjoy them and find them just as tasty as we have.
What's your favorite kind of cookie?
Is there a specific type of holiday treat that you look forward to each year?