Make breakfast a little sweeter by sprinkling brown sugar on top of grapefruit halves and broiling until you have a bubbling and warm bowl of citrus!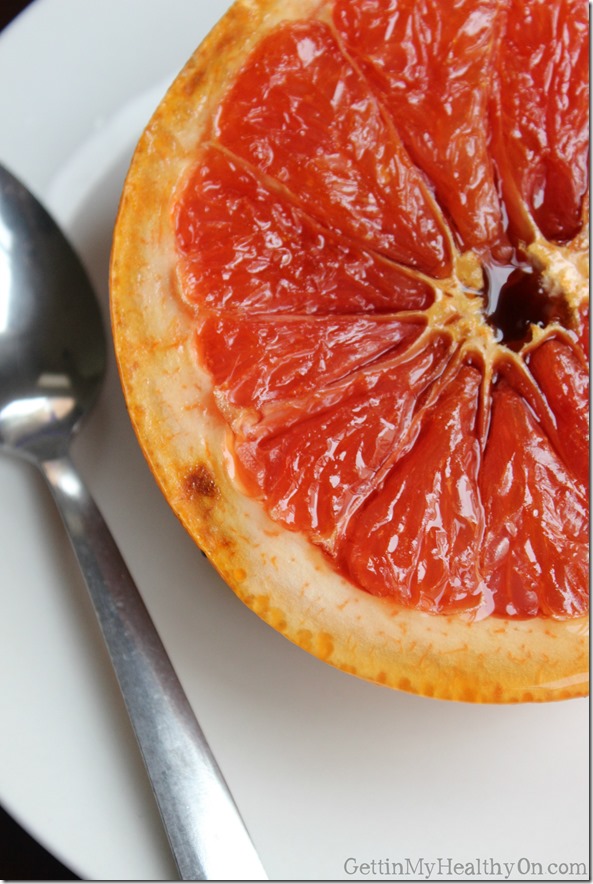 Sometimes, the simplest foods are the best foods. I've been meaning to broil grapefruit for awhile, but I very rarely buy them so it just hasn't happened. I've done this maybe once before, and it's such a nice spin on the citrus that's known for being so tart.
I remember when I was younger that I would only eat grapefruit if it had sugar on top to combat its strong tanginess. Well I don't really care anymore, so I love it straight up. However, the addition of brown sugar makes it to. die. for. That hint of molasses flavor and sweetness on top of the warm fruit is a genius concoction.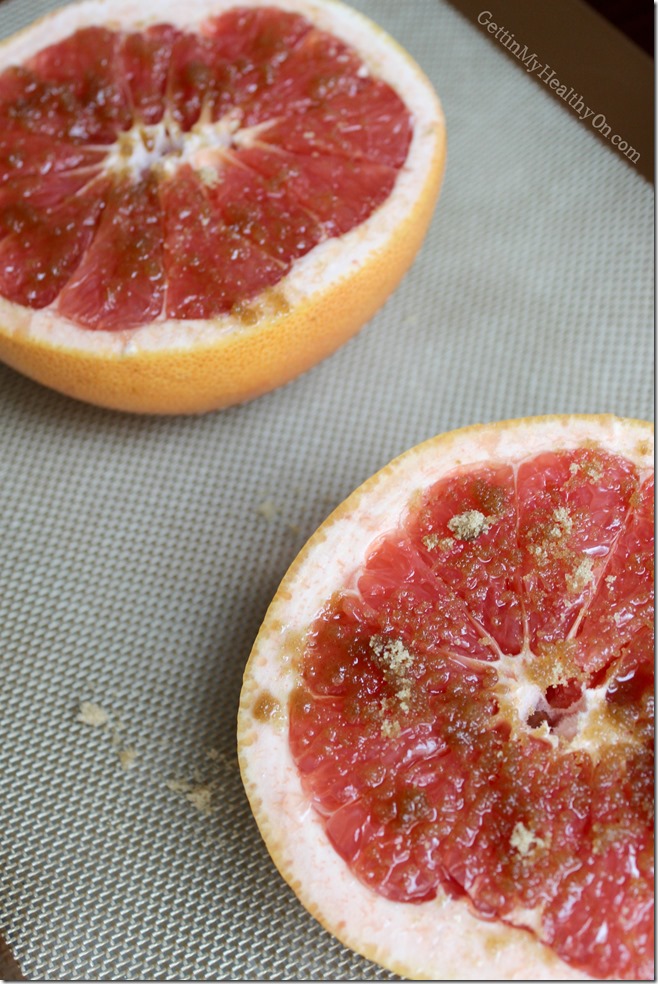 Some recipes for broiled grapefruit involve butter, but I honestly don't think that's necessary when the brown sugar makes the delicious impact that it does. Which is why this "recipe" only calls for a grapefruit and a couple sprinkles of brown sugar. Yum!!
All you need to do is cut a grapefruit in half, and cut a thin later on the bottom of each half so they'll sit straight up and cook evenly (and they won't lean or spill the sweet juices). Now, remove the seeds. Then cut the grapefruit the way the citrus gods intended you to: use a pairing knife to cut both sides of all the individual segments, as well as around the outside of all the segments, so they'll easily pop out with a spoon. Seriously, this was the most groundbreaking discovery when I was in college (possibly an exaggeration since I learned more than just how to cut grapefruit well in college). If you've never eaten a grapefruit like this, you must try it. I'm sure it's pretty normal, and I'm just late to the game. But I don't know your life, so I don't want to assume anything here. Basically, even though it's a bit of work up front, it makes eating the grapefruit an effortless process.
Once all segments have been separated, sprinkle about 1 tablespoon of brown sugar on each half (vary this amount as much as you want). Stick under your oven's broiler about 4-6 inches away. Cook for about 5 minutes or until all the brown sugar is bubbling. (My grapefruit was extremely juicy so most of the brown sugar just blended with the juice, which was oh-so-tasty but didn't leave a lot of caramelized goodness.)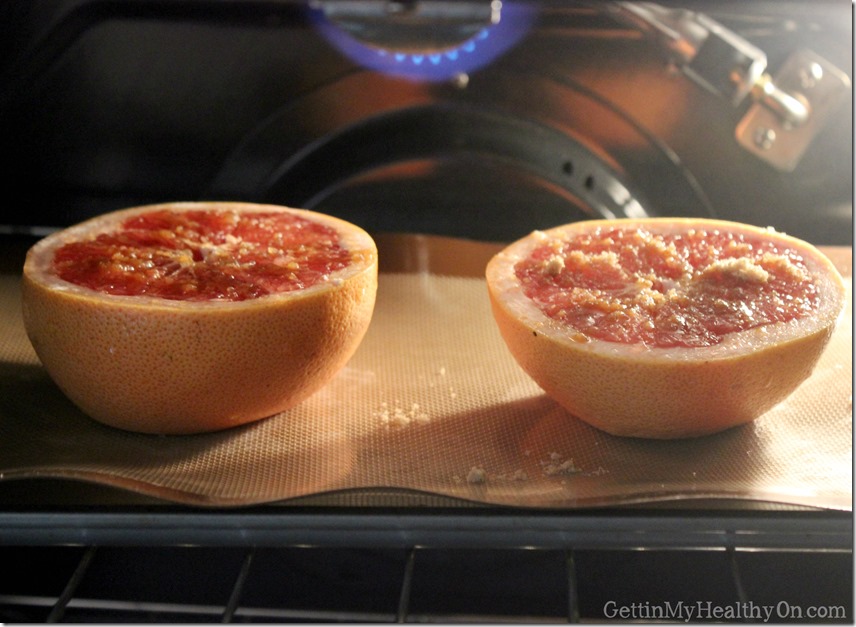 Let the halves cool for a couple minutes. Then enjoy! One half is usually all I want/need, so if you're like me, feel free to share with a friend or just devour all the grapefruit. No judging here. The warmth of the citrus with the sweetness of the brown sugar is divine.
Broiled Grapefruit with Brown Sugar
Ingredients:
1 Grapefruit
2 Tbs. brown sugar
Instructions:
Cut grapefruit in half. Slice a thin later off the bottom of each half so it sits flat. Remove seeds.
With a pairing knife, cut along the sides of each segment and then around the outside of the entire circle of segments.
Sprinkles 1 tablespoon of brown sugar on each half.
Broil for about 5 to 7 minutes, or until all the brown sugar is bubbling.
Let cool before enjoying with a spoon!
Recipe from GettinMyHealthyOn.com
Hope you enjoy!