Happy World Kindness Day! Today is an international "holiday" of sorts encouraging people to be kind no matter what—no matter a person's race, religion, or any possible obstacles.
According to their website, the World Kindness Movement (WKM) first began on November 13, 1997 in Japan, uniting various kindness organizations from around the world. The WKM is a global platform for different nations to collaborate on the power of kindness. The goal of the organization is to make the world a better place by simply practicing the act of being kind. In other words: the countries involved work towards the vision of creating a kinder world.
Ever since I was voted "Most Kind" in my 5th grade class (I've received some really great awards throughout my life mwahaha), I've always been a strong advocate for this basic attribute. Your life might be in shambles, but if you're genuinely nice to those around you and practice it regularly, I think that's an extremely easy way to be a good person.
It's so simple, and it takes nothing away from you—but it adds so much to the world around you.
In honor of today, I'm sharing an inspirational quote to encourage you to rise above anything that may be going on and put a little light in others' lives.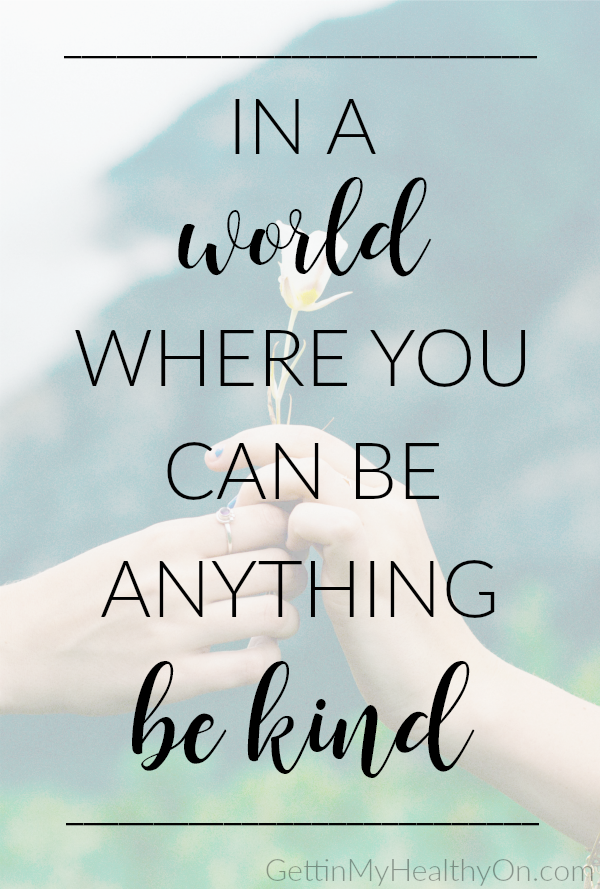 In a world where you can be anything, be kind! Simple as that. Enjoy your Monday! Don't be a jerk. 😉