Dive into the fall season with this pumpkin-based banana ice cream recipe, topped with pecans for the perfect autumn treat.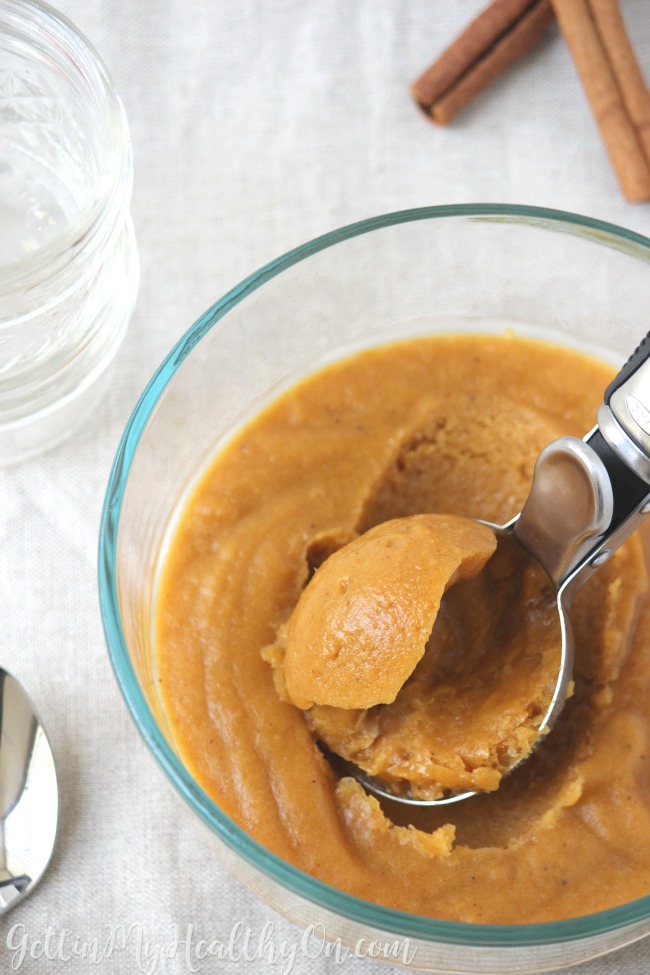 The time has come to consume an excessive amount of pumpkin—and by pumpkin, I mean pumpkin-flavored foods and drinks that often don't even contain much pumpkin. Since I'm one of those crazies who wants summer to end so fall can begin, I'm over here stocking up on all the flavors.
Fall will be here before we know it! I busted out my first can of pumpkin puree yesterday (not quiiiiiite as large as the one pictured above). My mission? To make a banana ice cream concoction I haven't made in ages.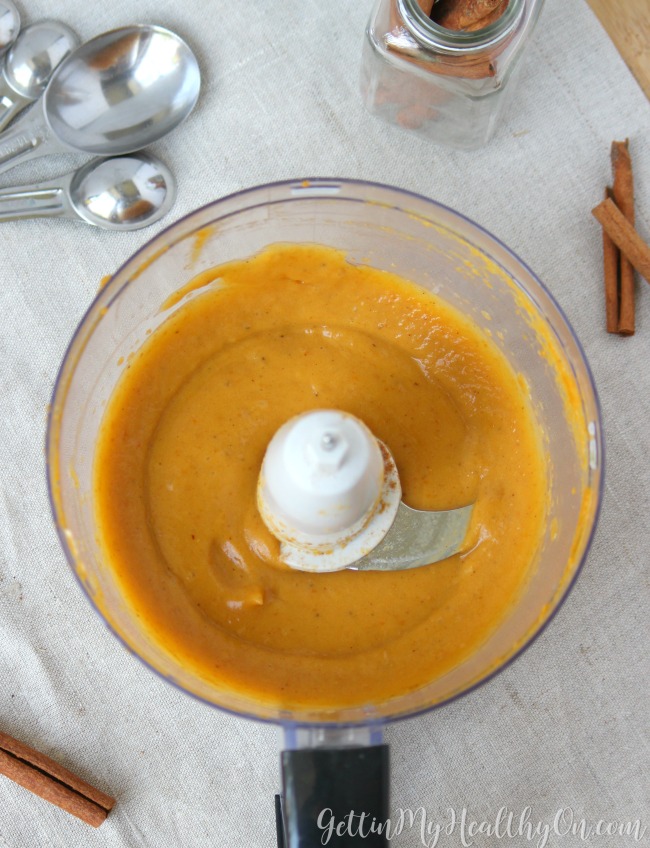 If you're not already aware, banana ice cream (or "nice" cream) is this magical dish that can be made in a number of ways but always has one common theme: frozen bananas make the creamy base. All you do is puree frozen bananas in a food processor, and within no time, you have an extremely natural, healthy treat resembling ice cream.
To make today's recipe, you have that banana base, but you're also adding pumpkin puree (not to be confused with pumpkin pie filling) and flavors like maple syrup and pumpkin pie spice. It's a heavenly combo of fall flavors!
Ingredients:
1/2 cup pumpkin puree
1 frozen banana
1 tsp vanilla extract
1 Tbs maple syrup
1/2 tsp pumpkin pie spice
Chopped pecans for garnish
Instructions:
In a food processor, blend pumpkin, banana, vanilla, syrup, and pumpkin pie spice together until smooth.
For quick-melting soft serve, enjoy immediately. For more of a scoopable ice cream, transfer into a shallow bowl and freeze for 1-2 hours before serving. Sprinkle chopped pecans over the top and enjoy!
Recipe from GettinMyHealthyOn.com
As noted in the directions above, the ice cream will be pretty melty if you want it right away (frozen banana thaws out pretty quickly). I've found freezing the mixture for no more than one to two hours provides the right frozen consistency I'm looking for.
Have you ever tried banana ice cream?
Are you excited for fall? Or sad to see summer go?
The original version of this recipe was posted September 19th, 2014.