I've been frequenting a local fitness studio over the past month and wanted to share my experience for my fellow San Diegans who love a good (and fun) workout! Oh, and there's a promo code later on for a free class…just saying.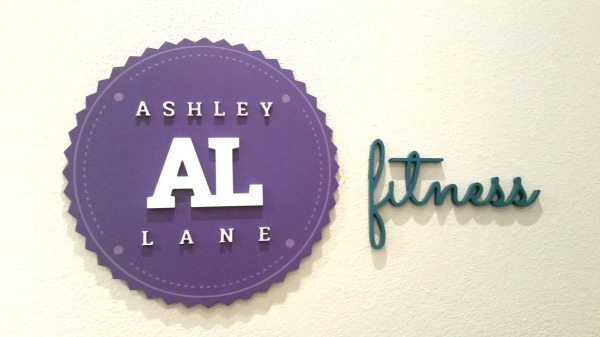 Ashley Lane Fitness is a "chic-boutique" fitness studio in the Hillcrest area of San Diego. The team offers group classes (including barre, circuit training, cycling, and yoga) as well as personal training. I signed up for a variety of their fitness classes to get the full experience and really enjoyed the variety (especially since I usually just workout at home with minimal equipment).
A unique concept about the studio: they have combination classes like Sculpt-Cycle and Barre-Cycle, so you can get a little bit of everything in your workout. I liked this because I'm not usually a big fan of cycling (cardio is not my fave ever since I had to give up running). BUT! I did cycling anyways because only having about 25 minutes of it helped me. I knew I could at least get through that. (If you're into cycling, they also have a full class dedicated to that. You do you.)
Here are the different classes I tried:
Barre Cycle: This was the first one I went to. It was a great way to ease into cycling while doing something I've done before (barre) and enjoy.
Barre: I've always really enjoyed barre workouts. It always works muscles you don't usually think about.
Sculpt Cycle: Oof, this is such a great workout. Sculpt is a stations-based workout, so it involves a lot of variety. It pairs well with a cycling class, so you get a balance of cardio and weights.
Sculpt: This is probably my favorite class. I think because, as mentioned above, it revolves around stations, which is a lot like the circuit workouts I do at home.
Butts and Guts: If you want to be sore, do this. The few times I took this class, they were basically one consistent chain of exercises focusing on the booty and the core without much of any breaks. Lawd.
Candlelight Yoga: This was a super laid back yoga class that was lit mostly by candles around the class. It was very soothing and relaxing—great way to wind down from the day.
Party Cycle: Okay, I didn't ever do this one, but I know some cycling-loving people who would really enjoy it. They have 45- or 60-minute cycling classes if you want to go beyond the combo classes and really jump into it!
As you can see, they have a nice variety of workout classes to suit every preference. On top of that, every instructor makes the class slightly different, so you're never bored. Total, I had about four or five different instructors, and I was surprised how much I really liked each one of them. They all have their own unique vibe, are very nice and welcoming, and helped me feel comfortable (which is important to me because I always get nervous trying new fitness adventures alone).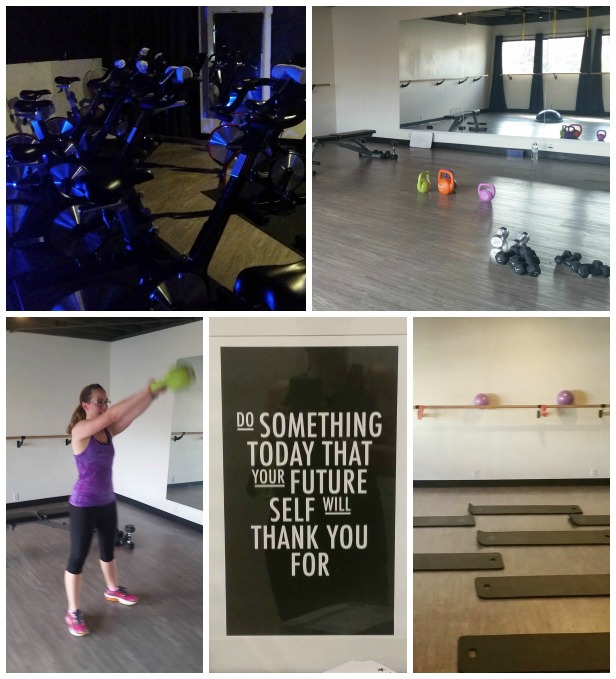 Since Ashley Lane Fitness is a small studio, the classes are relatively small, as well, so you still get some one-on-one attention and won't feel like you're lost in the crowd. I appreciated this since I tend to have horrible form, so I got a wee bit of much-needed direction every once in awhile.
Negative parts of my experience? I don't have anything legitimate to say because I truly had such a positive experience. I always felt like I belonged, which was so nice. I guess a slight inconvenience was wanting to try different classes but my schedule not lining up with when they were offered. So I had to shift a few things to make it to different classes. That's kind of just how studios work, though.
And since this is San Diego, I feel the need to comment on the parking. There's a little parking lot outside the building, where there's uuuuuusually a few spots open.
So ya, now you have a little look inside what Ashley Lane Fitness is like. 🙂 And as I kept going, I felt more and more comfortable. It was nice to see familiar faces and feel genuinely part of the group. Tough workouts. Positive atmosphere. Friendly people. That about sums it up!
If you want to try it out, use the promo code "katieFREE" to get your first class free! It's a fun studio, and I hope more and more people discover the little gem in Hillcrest.
Do you like to try new workout classes and fitness studios? Or are you a creature of habit?
Locals, is there a fitness studio or class in San Diego that you'd recommend?