Today is the last day of my Feetures! running socks giveaway!! Make sure to enter for a chance to win a pair of the most comfortable running socks ever.
---
Happy Last Week of October!
Did anyone participate in Halloween-y activities this past weekend? We did!
Our Light the Night 5k was Saturday night, so we dressed up as a cop and robber. My "classy" boyfriend decided to wear a scandalous woman's cop costume, while I just wore all black. As I explained before, there were two waves of runners: the cops and the robbers. I was a robber, so I started running with a two-minute head start. Matt, on the other hand, was a cop, so he decided to just sprint that first mile until he caught up to me. I ran the 5k with an average pace of 8:41, which I know I could have done way better, but…oh well. Matt ran the race with a pace of 7:44, since he just stayed with me the whole time.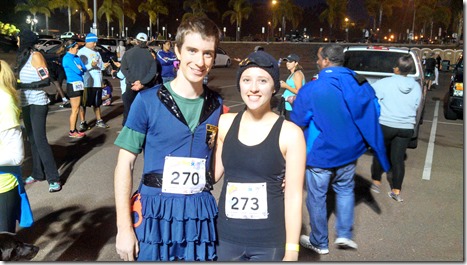 The cops were given rubber handcuffs, and the robbers were given masks. The top 50 pairs who crossed the finish line together were given "swag bags." Despite my less than ideal pace, we were still in the top 50! By far.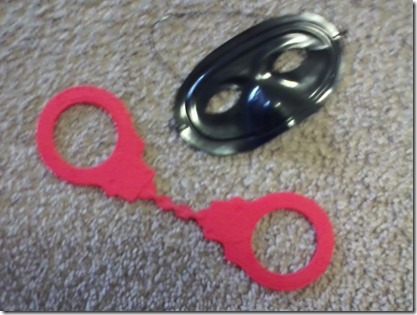 There were a lot of super random things in the bags, such as a highlighter, granola bar, chapstick, jump drive, and refueling gel. Pretty sure it was just random free things from the sponsors, but we were pretty excited about it all. Free stuff, no matter how trivial, is always a good time.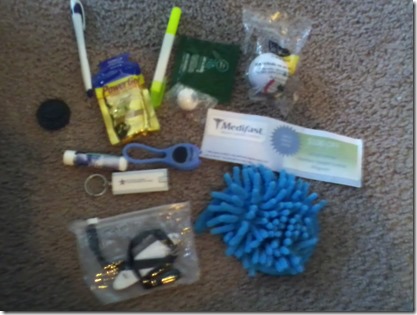 Overall, it was a fun race! I couldn't believe how many little kids were running. Pretty cool.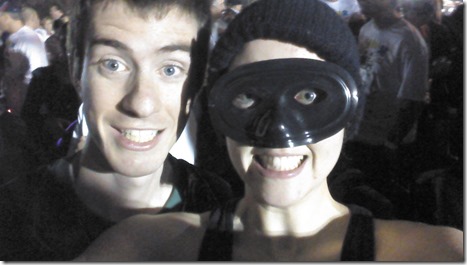 Right after the race, we rushed home to get ready for a Halloween party. It was a packed yet enjoyable night. Matt dressed up as Groucho Marx, while I just opted for a generic flapper. We were happy with how they turned out, considering we just DIY-ed them.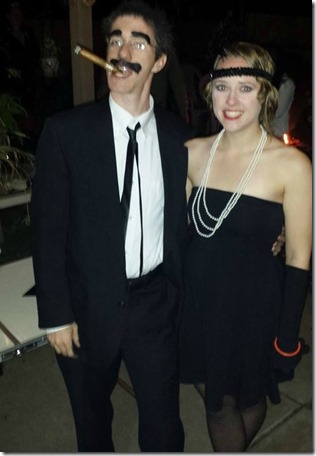 Hope you all had a great weekend as well!
If you're following my crockpot challenge, this is the last week! I have the following three recipes planned: