So I found a picture recently that is me 100% during this P90X experience whenever I do the yoga DVD…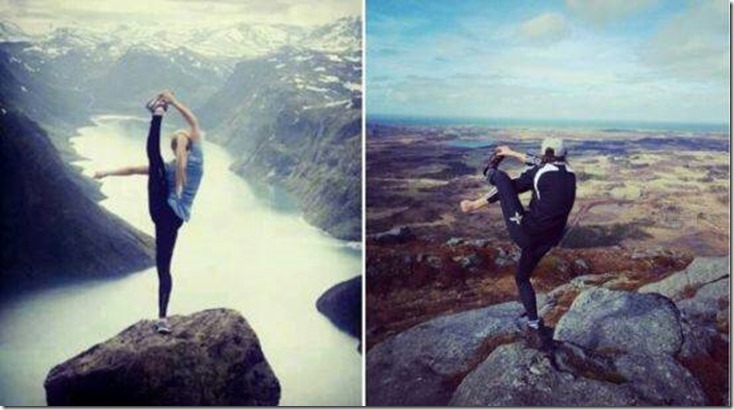 Yes, I'm referring to the picture on the right…
It has been…an interesting journey. I've heard people say the P90X yoga is kind of…advanced. Seeing as how I've never even done yoga before, it has been a learning experience. I'm a fairly flexible person, though, thanks to all my stretching after sports over the years, so I feel like I have a good base for yoga. Turns out I can do a lot of random poses just fine, which is kind of really exciting for me.
My problem is just balance and holding some poses. (I kind of fall over a lot. It's a bit ridiculous.) I've always been intrigued by yoga, so I'm excited to have forced myself started to do it about once a week during the P90X program. Turns out it can be a pretty good workout! My hamstrings, in particular, are always super sore the next day. Plus, all the ridiculous stretching feels amazing. I can definitely tell I'm making progress in how well I can do certain poses.
Maybe I'll actually sign up for a yoga class like I've always considered!
……we'll see.
Keep reading for my latest favorites!
These Are a Few of My Favorite Things
Parmesan Veggie Chips – So I've made kale chips, and that turned out weirdly well. The thought of making chips out of several different veggies is kind of awesome to me though. I'm excited to try this out!
Olive Pants – I love me some colorful pants, but mine are all super weird colors: a bold green and super light pink — which is awkward sometimes because it looks like I'm not wearing pants. Just saying. There's something about olive-colored pants that I just love.
Mustache Straws – Oh hey! Awkward pic! I friggin' love these straws. I think every straw should have a mustache on it.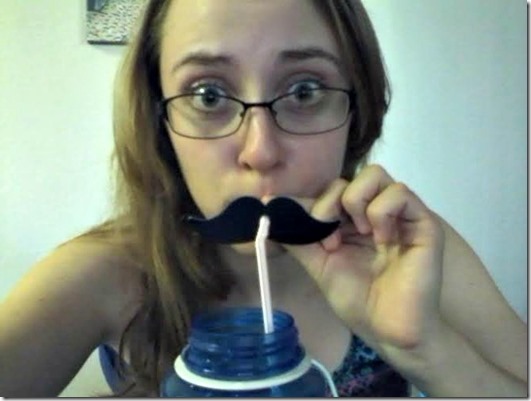 Kahlua Roasted Marshamallow Shots – Yep yep yep yep. This looks absolutely delicious.
---