If you weren't already aware, I like learning about ways to stay healthy — aka, stuff like new workouts and crazy foods. Today's post will be focusing on the latter.
When I first started reading healthy living blogs, I was exposed to so many strange foods. Bloggers would be talking about this or that, and I'd be over here thinking, "What the heck is that? Are you sure that's even edible?" Well, curiosity got the best of me, and I've tried several new foods to see what all the hubbub is about.
It's funny to me how certain foods seem to "trend." It's not like all this stuff suddenly came into existence. A lot of it has existed for quite awhile — the majority of people just weren't aware. Somehow, more new foods keep popping up out of nowhere all the time, and I find so much of it intriguing. I figured I'd share some of the ones I find the most interesting. Feel free to share any you love or want to try as well!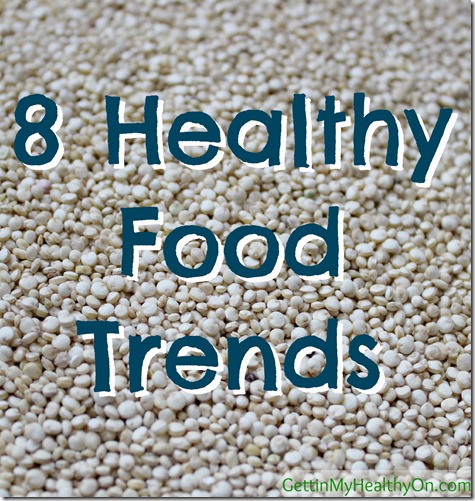 Acai – [Ah-sigh-ee] is so strange to me. It was super big a few years ago in random juices and such, and I didn't care about it then. I fell in love with acai when I tried a fresh acai bowl at a little sandwich shop place. It was the best thing EVER.
Almond Milk – I started drinking almond milk about six months ago, maybe? It's one of the many plant-based milk alternatives to cow's milk out there. It has less calories than milk and is high in Calcium. If you get a kind that is fortified with Vitamin D, it offers a similar amount to cow's milk. I use it most in oatmeal and cereal, but it's not bad straight up either. I love how people whose bodies can't tolerate dairy have this and other options available.
Chia Seeds – Cha-cha-cha-chia! Who knew the seeds you were planting in your little ceramic dog were actually edible. Now they're all the rage. I personally love chia seeds in smoothies and am excited to incorporate them into foods.
Coconut Products – Coconut has taken off as the new healthy ingredient you should be consuming. I've tried straight-up coconut water before but, sadly, wasn't a big fan. I DO enjoy fruity or chocolate-flavored though. Coconut oil and butter, however, are my best friends. We use the oil on a regular basis in our coconut oil popcorn. Butter is a new love for me. Coconut butter is my all-time favorite way to top pancakes. That's basically all I've used it for so far, but dayummmm, it's delish.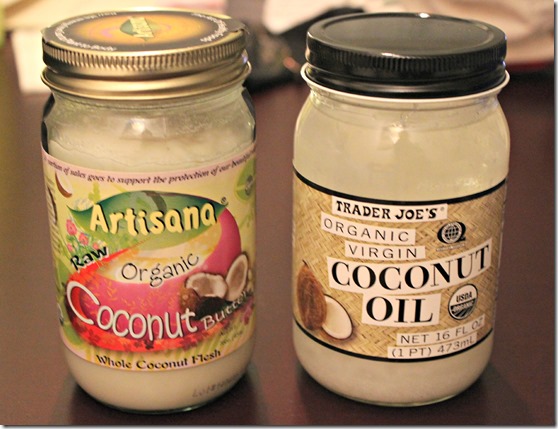 Edamame – They're just soy beans in their pods, but they seem to be an exciting new food. My favorite is to play around with seasonings on top and snack on them. The bean is packed with protein, which is pretty great for us at this point of P90X.
Ezekiel Bread – I mentioned this in Wednesday's post. What intrigued me about this is the low-carb factor. I'm finishing up my first loaf of this bread and have actually really been enjoying it. I'm used to buying whole wheat bread, so this doesn't seem like too big of a taste difference to me. It definitely does taste "healthy," though, so keep that in mind if you buy it. Like I mentioned a few days ago, it's a sprouted grain bread that is high fiber, vegan, and diabetic friendly.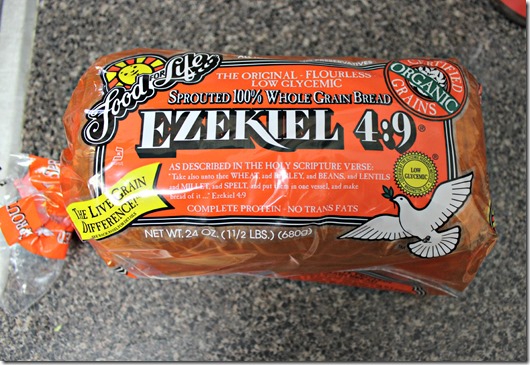 PB2 – This is a powder alternative to the creamy (or chunky) peanut butter we all love. It apparently has much less fat than the traditional peanut butter. Although people say it's not as good as the classic, it's a nice way to add some peanutty flavor to a dish without all the fat. It's one of those products I consistently think about buying but never actually do.
Quinoa – This was probably one of my first spontaneous healthy purchases out of intrigue. The seed/grain/whatever you want to call it is super high in protein and is a great alternative to rice or couscous or whatever starchy side you enjoy. The texture freaks some people out, but I like to use for an added punch of protein in stir fry dishes and such.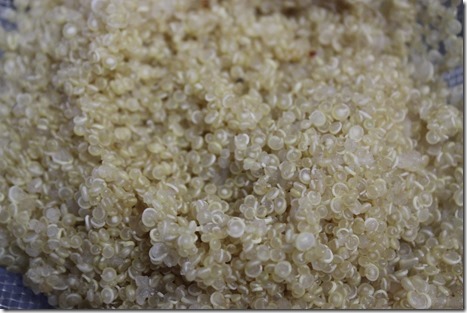 What foods intrigue you that you want to try?
Have you tried any of the above? What did you think?