Happy Labor Day! I hope you're relaxing today – whether that means grilling out, spending time with friends, or just not working. We're coming down from a spontaneous little weekend getaway (more on that later), so I'm not sure if we'll be doing much of anything today…but I predict it will be a much-needed labor-less day.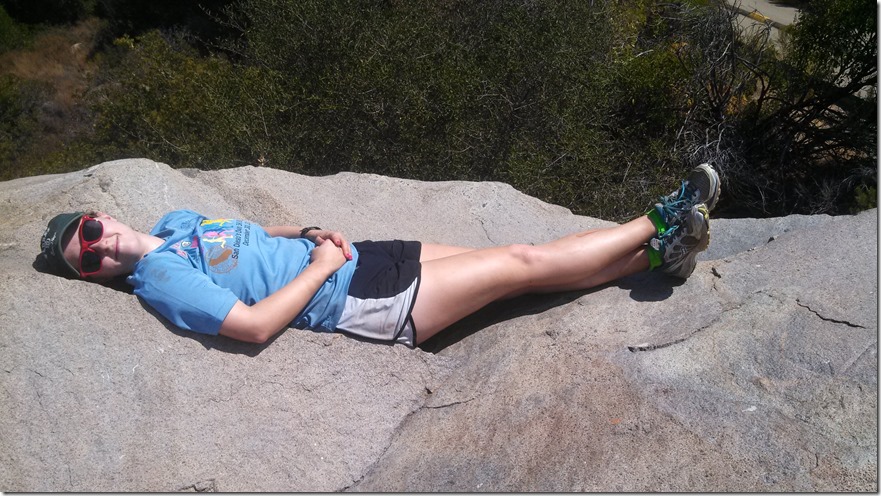 In honor of it being the start of a new month (and soon a new season!), I've made some health goals for myself. My first one is to workout at least 4 days a week. Second is to drink 1 gallon of water every day. Third, which I think will be the most difficult, is the following:
My Goal: Eat at least 5 servings of veggies a day.
I chose this number because that is the recommended total daily amount by the USDA for my demographic (women age 19-30 who get less than 30 minutes of moderate physical activity, which I get slightly more than). Based on my research (health.gov), 1 serving of veggies is equal to each of the following:
1/2 cup cooked or raw vegetables
1 cup raw leafy greens
3/4 cup vegetable juice
So, on average, I'll be shooting for 2.5 cups of vegetables each day (since that would be 5 servings of cooked/raw). I don't drink much veggie juice, so I'll mostly need to alter that 2.5-cup goal when I have salads.
Here are some strategies I'm going to use to help me eat #AllTheVeggies this month, and I think you might find a few helpful too!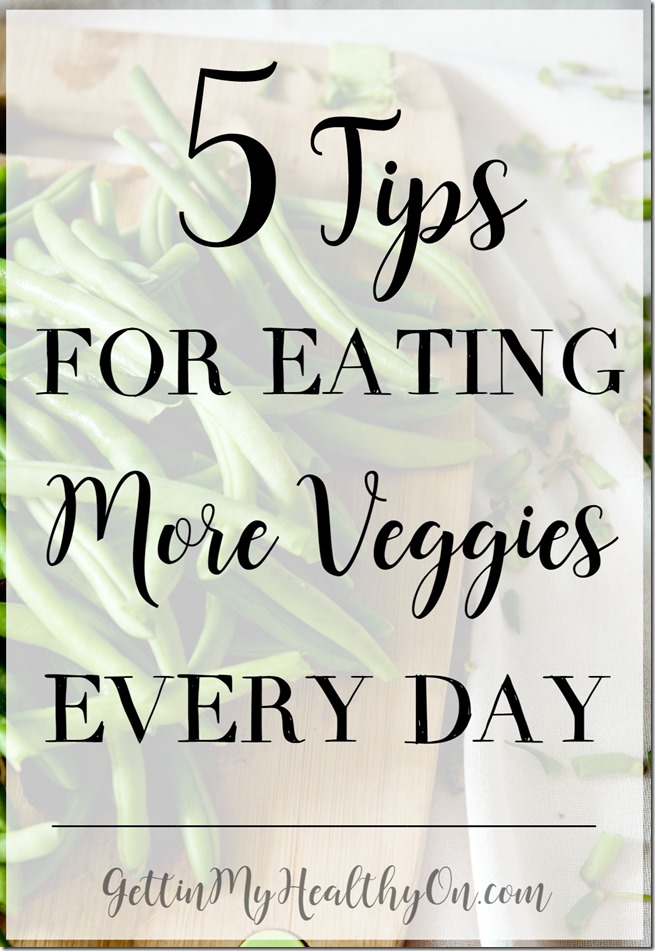 1. Space them out. From major meals to snack time, incorporate veggies into as many parts of your day as possible. That way you don't get to dinner time and realize you need to eat 5 servings at once to keep up with your goal.
2. Mix them up. Stock up on a variety of veggies so you don't get bored – and maybe even highlight a different one each week. Pro tip: find what's in season for fresher, more affordable options.
3. Prepare them ahead of time. Even the tiniest bit of meal prep can make the world of a difference. I know I find the convenience of having it on hand can make eating several servings way more realistic.
4. Sneak them into every meal. Breakfast doesn't really shout "veggie time!" to me, but I think adding a little bit to every meal will make a huge difference. For breakfast, I'm thinking omeletes, avocado toast, and green smoothies. Snack time, I'm thinking veggies and hummus. Lunch, I like sandwiches and salads. Dinner, I'm all about the roasted veggies (or even a side salad could work!).
5.  Don't use the crisper. It's such a basic tip, but I've found it to be so effective. At the start of the week, I'll put all the fresh produce away. But as the week goes on, I reevaluate our stash and put items on the top shelf that I need to use so I won't forget about it.
[Not] surprisingly enough, now I'm really craving a big bowl of roasted vegetables.
How do you fit more veggies into your day?
What's your favorite way to prepare veggies?
Is there one veggie you never get sick of? Green beans have always been my all-time favorite that I like to pile on my plate.