Happy Do Something Nice Day! This holiday lands on October 5th every year, and considering I just discovered this was a thing, I wanted to share a bunch of little ways you can be kind to others today (or any day). And what better way to be nice to people than do one or many random acts of kindness?
These random gestures are simple and can make a bigger difference than you realize in someone else's life. So I'm going to try to do at least five of these this week and encourage you to pick a few to do as well!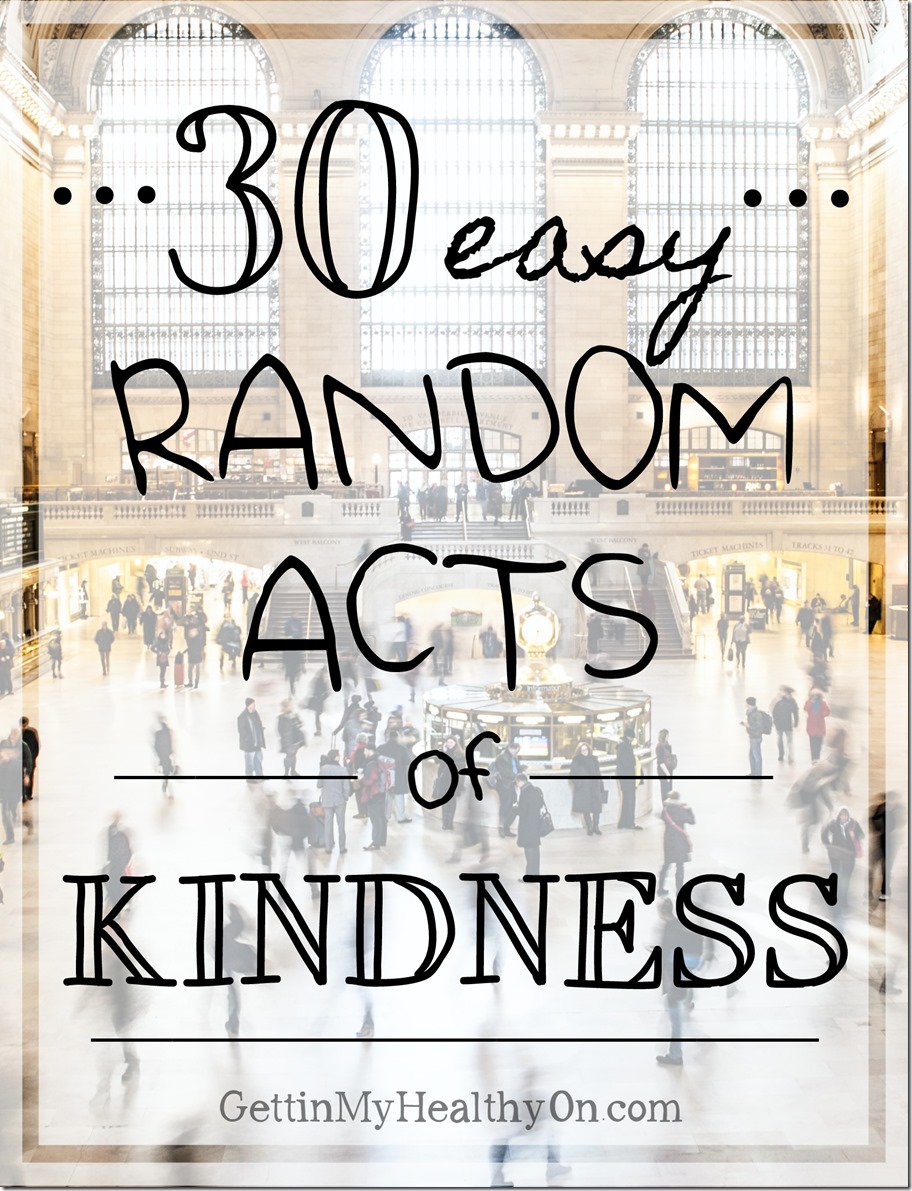 Pay for the tab of the person behind you at the coffee shop.
Volunteer at an animal shelter.
Write an anonymous letter to inspire someone.
Make sandwiches to pass out to homeless people.
Donate to a charity close to your heart.
Give any cardboard boxes you have to someone who's moving to make packing easier.
Rake your neighbor's yard.
Offer to babysit for a couple you know so they can enjoy a much-needed date night.
Donate blood at a nearby blood bank.
Bring donuts or a baked good to work to share.
Be the person who leaves a tip in the tip jar.
Make your partner or a family member breakfast in bed.
Buy dessert for people at another table.
Bring a coworker their favorite coffee drink.
Make two lunches and give one away at work.
Carry an elderly person's groceries out to their car for them.
Write a letter and mail it to a friend (because snail mail is the best).
Pick up litter you see on the side of the road or sidewalk.
Offer to help someone clean their house. (I'm weird and have enjoyed helping others clean ever since I was little.)
Make a CD with some of your favorite songs for a friend. (My sister and I used to make CDs for each other in college. It's always fun to discover new (or rediscover old) music this way.)
Write a love letter to that special person in your life.
Reconnect with an old friend. (Facebook is handy.)
Call your parents. (They probably like you and would love a random call from you.)
Donate things you don't use or need anymore.
Send a care package to a soldier.
Make a hot meal for someone who just had a baby, experienced a major loss, or another major life event.
Write a letter of recommendation for a coworker. (LinkedIn makes this super easy.)
Host an evening with dinner and drinks for friends.
Send a quick text letting someone you love know they're special.
Smile and say hi to strangers you encounter throughout the day.
Have you done any random acts of kindness lately?
What acts do you plan to do today / this week? Any you'd like to add to my list?