Happy Labor Day!!
In honor of this fine holiday dedicated to those who work so hard, I've compiled a bunch of ways you can treat yo' self today, tomorrow, or any day. If you're not familiar with the phrase "treat yo' self," it originated from the sitcom Parks and Recreation, which Matt and I just so happen to have been binge watching all weekend. The characters Donna and Tom spend one day every year treating themselves to all the luxuries life has to offer. I figured there's no time than the present to follow suit.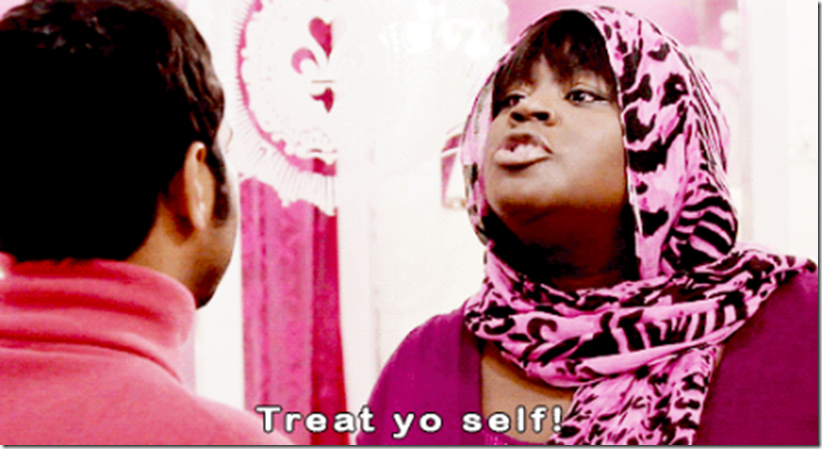 Since today is a federal holiday—and most people have it off—I think we should all show ourselves a little extra love. Check out some of the many ways you can enjoy this day a little bit more.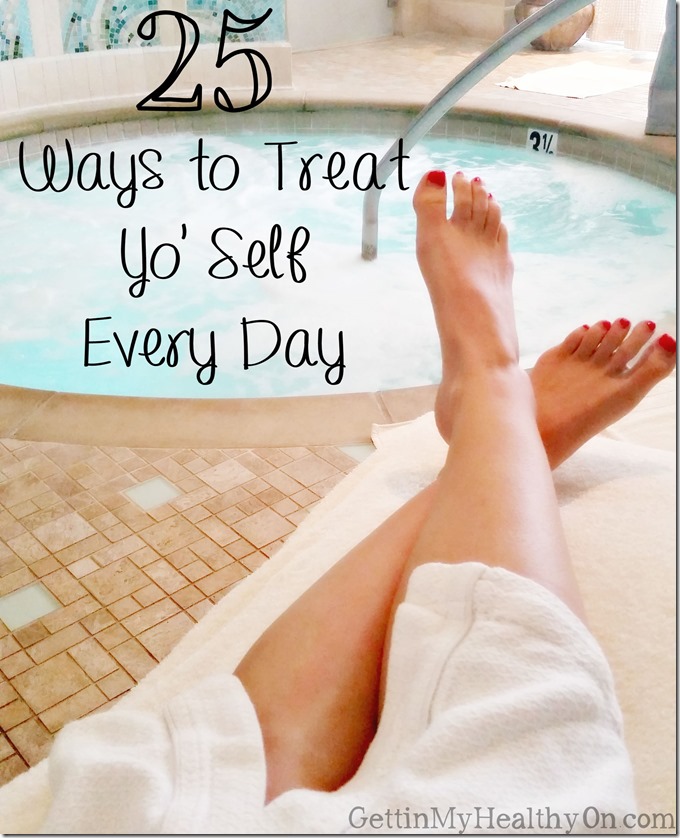 1. Take a bubble bath
2. Catch up on your favorite show
3. Go shopping
4. Make cookies
5. Give yourself a mani or pedi
6. Make your favorite alcoholic (or non) drink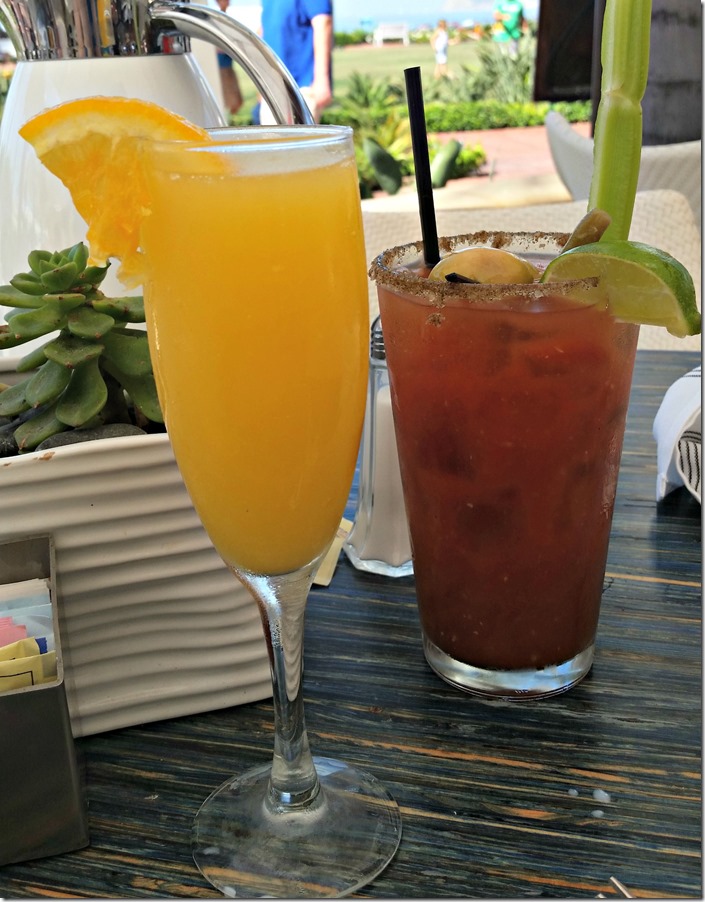 7. Take a nap
8. Rearrange a room
9. Go for an easy, scenic run
10. Have a girl's night in (wine, rom coms, chocolate–I'm talking the works)
11. Have ice cream for dinner
12. Try a new workout class (bonus points if it's on the beach)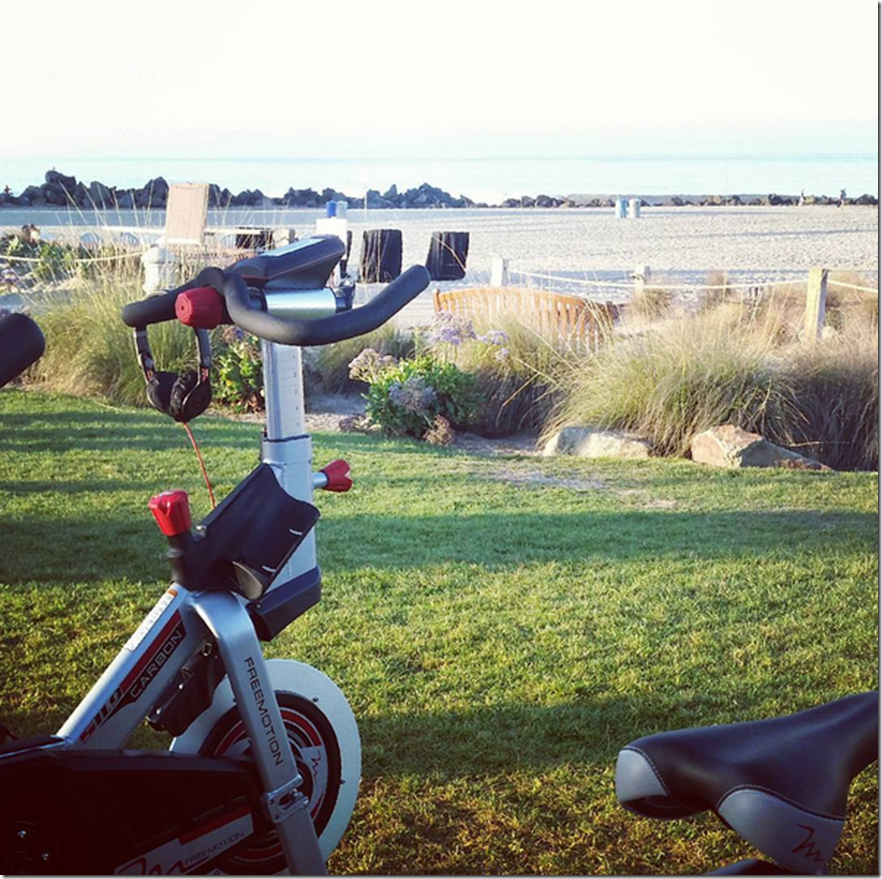 13. Go to brunch
14. Catch up on your favorite blogs
15. Throw a dance party
16. Change up your hair (e.g. cut, color, etc.)
17. Go to a movie
18. Decorate for the next season (this was me yesterday because fall is taking way too long to get here)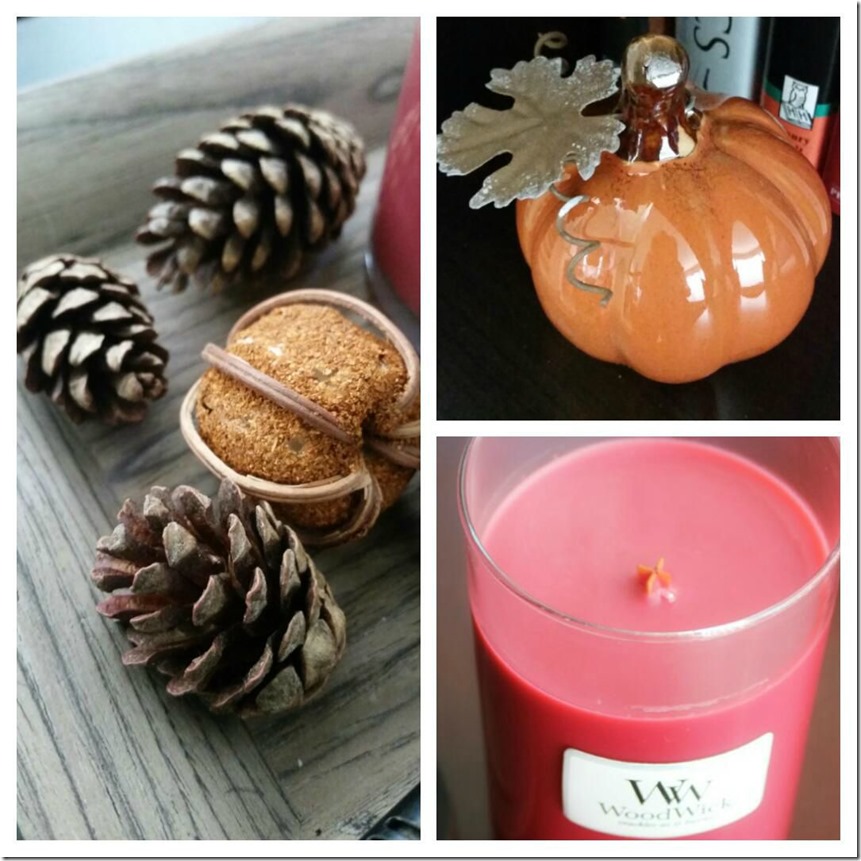 19. Unplug (put the phone down, turn off the TV, hide the laptop—find an "old-school" way to enjoy the day)
20. Purchase an awesome activity off GroupOn or Living Social
21. Do some arts and crafts
22. Go to a coffee shop and get something decadent
23. Plan your dream wedding, house, style, etc. on Pinterest
24. Get dressed up and go out with friends
25. Do absolutely nothing productive
I emphasize this last one. The weekend doesn't feel truly satisfying until I've had some time to do nothing. Hope you all are having a wonderful long weekend! Remember: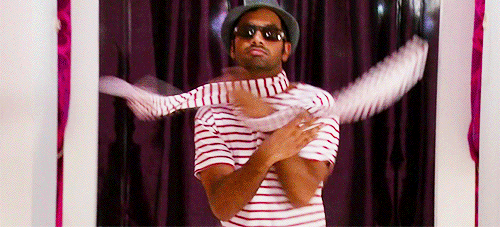 How do you like to treat yo' self?