T-2 days until Valentine's Day!
Some people love the holiday; others think it's dumb. I've always been pretty indifferent about it, but as I've stated in the past, I'll take any excuse to celebrate. THAT is why I'm here today to remind you that you don't have to go all out for Valentine's Day to embrace the holiday and remind people you actually like them.
Matt and I never do the whole "gifts" thing for this holiday, but that doesn't mean we completely ignore it.  Now that I think about it, we usually spend February 14th with food as the theme. Haha. I've made a bunch of heart-shaped food before; we've also just stayed in and cooked a gourmet steak dinner for ourselves. Maybe this year we'll go to the store and kill two birds with one stone: get a heart-shaped steak.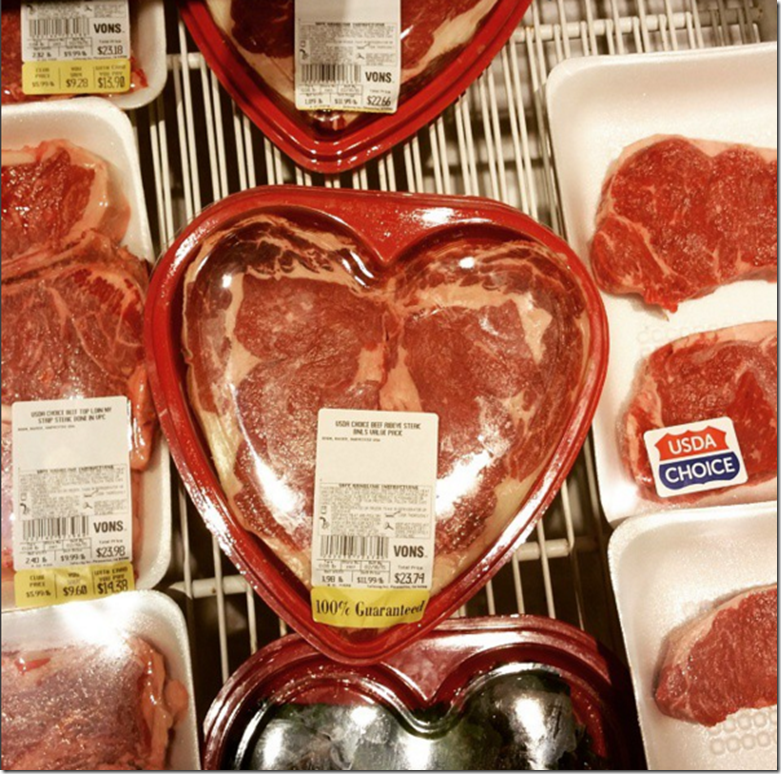 Bahaha. That was sold at our grocery store last year, and I was both disgusted and thoroughly amused.
If you're like us and don't really care to spend a bunch of money or time planning an elaborate event for Valentine's Day, this post is for you. Maybe you're a procrastinator and need to get some things ASAP; maybe you just don't care to get much of anything. I totally support that. BUT, I still highly encourage you to reach out to people you care about, or surprise them with an unexpected gift of sorts.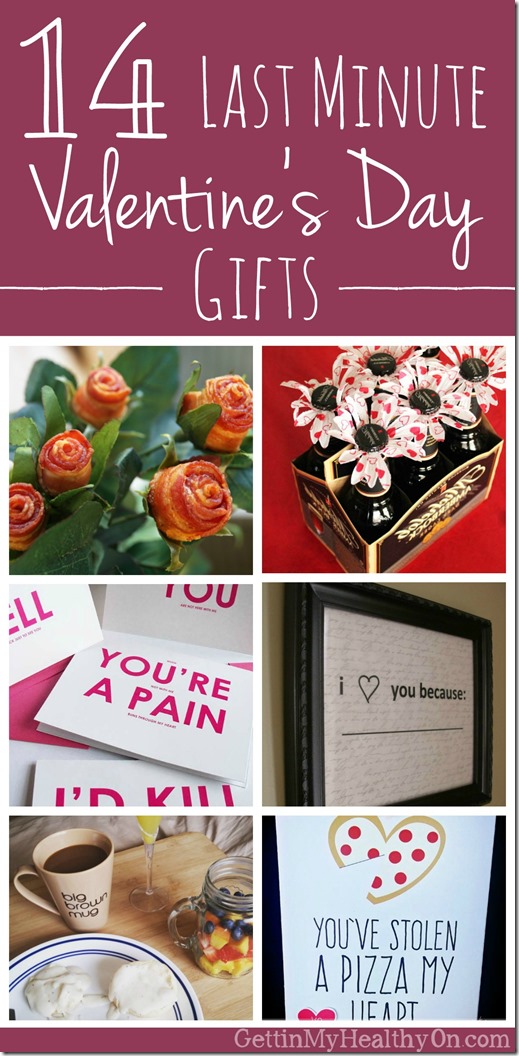 For this list of last-minute Valentine's Day gifts, I'm sharing ideas ranging from simple notes to crazy food ideas to bizarre gestures. There's something on here for almost everyone. So let's get to it.
1. Text your family and/or friends with funny messages. I sent this to my siblings and father last year because I'm a classy lady who likes to make people laugh while making them feel loved. There are plenty of weird memes out there, as well, that would work beautifully for this. I may or may not have a couple on deck for this year.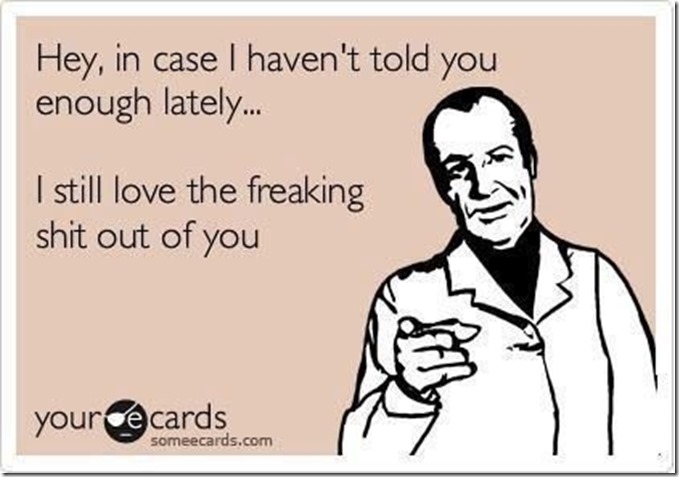 2. Put heart-shaped notes all over the house. If you're feeling crafty, take a note from the classic Valentine's Day conversation heart candies and write little messages to your person. I encourage you to hide them so they find them throughout the day (and probably days to weeks later depending on how good of a hider you are).
3. Make a beer valentine. I appreciate the simplicity and practicality of this gift. Also, puns make everything 10x much better.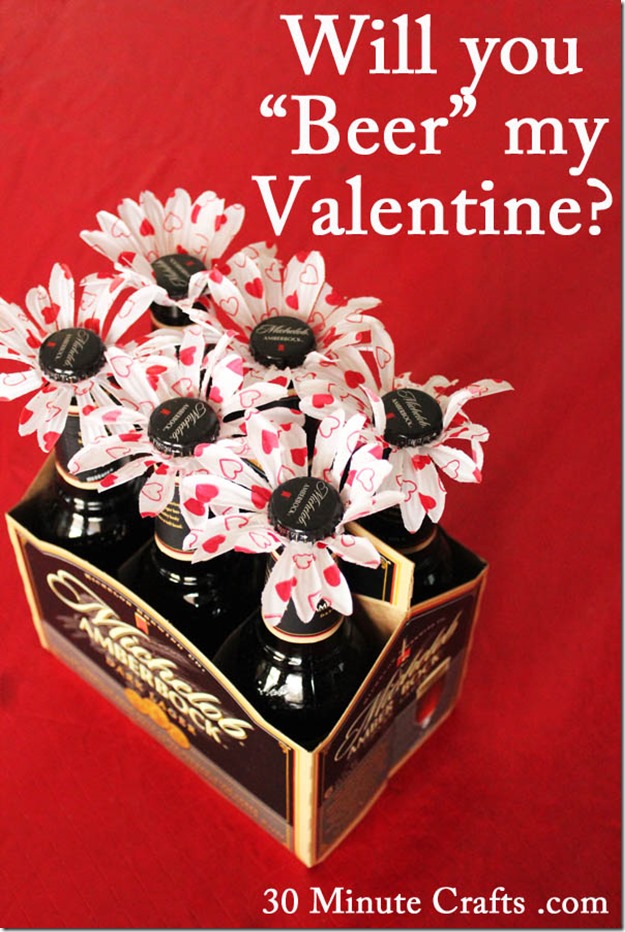 4. Cover any and all food with chocolate. Strawberries, bacon, pretzels, marshmallows, more chocolate…anything and everything. Chocolate apparently ups the romance factor, so I say we all just run with it because I'll take any excuse for chocolate.
5. Make a punny card. Puns are always a good idea. I'm especially fond of this card below, but get creative (or exercise your Googling skills)!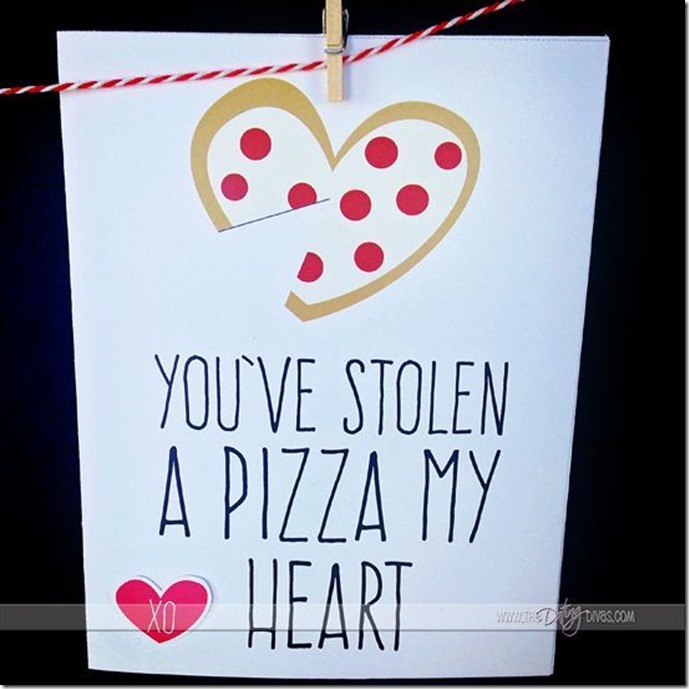 6. Cook someone dinner. This is such a simple act that can go so far! Cute story: the first year Matt and I were officially "a couple" over Valentine's Day, he kept going on and on about how the holiday was dumb (and he still does), which I don't really care about to be honest. But I went over to his house one day (this was during our college days), and he greeted me at the door wearing a suit and served me dinner. It was pretty darn precious. He's a keeper (who set the bar pretty high right off the bat so…good luck to you, sir).
7. Give a bacon bouquet. Continuing with the theme of food…bacon roses! I tried to make them once, but they did not go over too well (fail #6 in this post). BUT, if you can get it to work…and maybe actually follow the directions…I think this would be pretty amazing to give to the bacon lover in your life.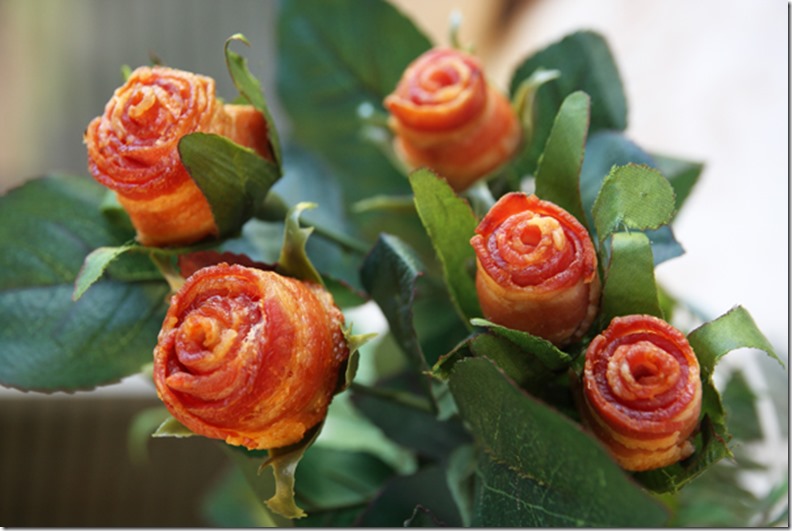 8. Write sweet nothings on the mirror with a dry erase marker. It wipes right off (if you don't mistake a Sharpie for an Expo marker…..yes, I've done that before). Imagine how fun it would be to wake up to a mirror full of compliments and hearts and other mushy crap.
9. Send an insulting-yet-not card. I found these online a few years ago, and I think they're amazing. They probably wouldn't be appropriate for everyone, but they're a nice way to create the illusion that you're insulting someone when you're actually complimenting them. Nothing like some humor to break up the somewhat serious tone for the day.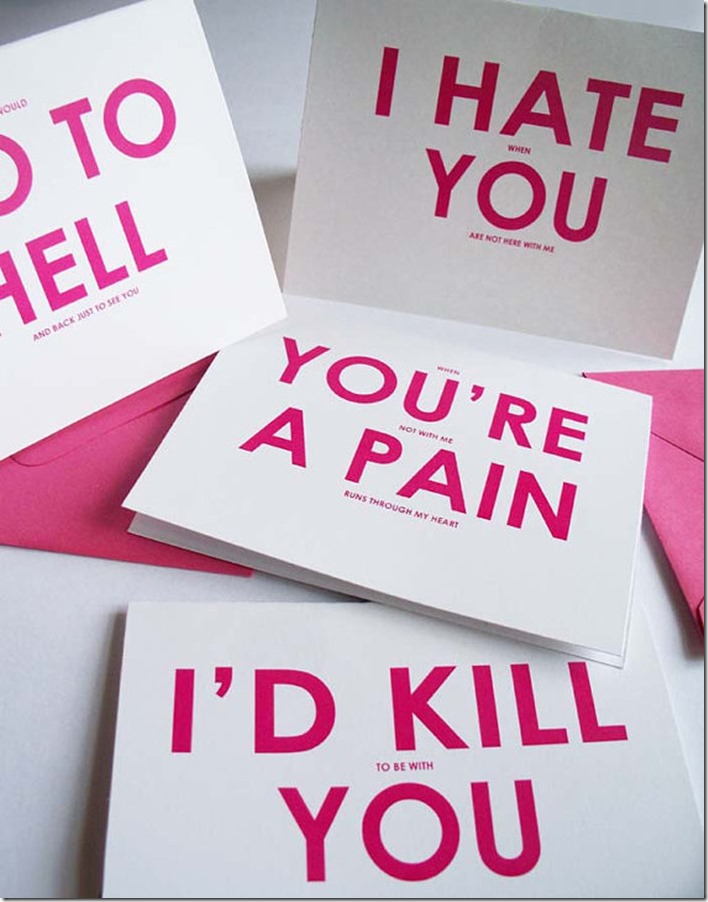 10. Make food red or pink. I mean…if you're out of ideas…there's no harm in just turning food red or pink. Sure, you could choose food already those colors, but what's the fun in that?! Green eggs and ham are exciting for a reason, people. Depending on the item you're "dying," you could try food coloring, strawberry (or another red fruit) puree, or even beet juice to make food the official V-day colors. (Some ideas: pancakes, scrambled eggs, cookies, almost any beverage, etc.)
11. Make breakfast in bed. YES, everyone do this. In fact, tell Matt to do this for me [again], please.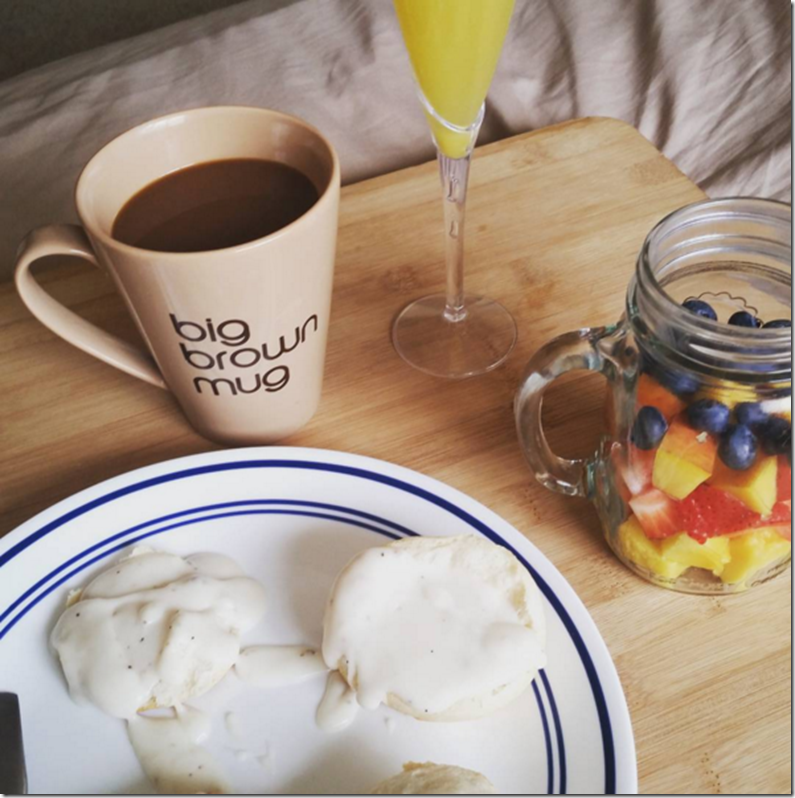 12. Make heart-shaped bacon. I totally made these wrong the first time I tried them, but I promise they're actually really easy (if you actually look at the directions). Bacon hearts for the win!
13. I love you because. This one's pretty simple but can be used way beyond Valentine's Day. Once again, get those dry erase markers out, and start the habit of writing why you love your spouse on a regular basis. Seems like an easy way to remind them you appreciate them. (Directions here.)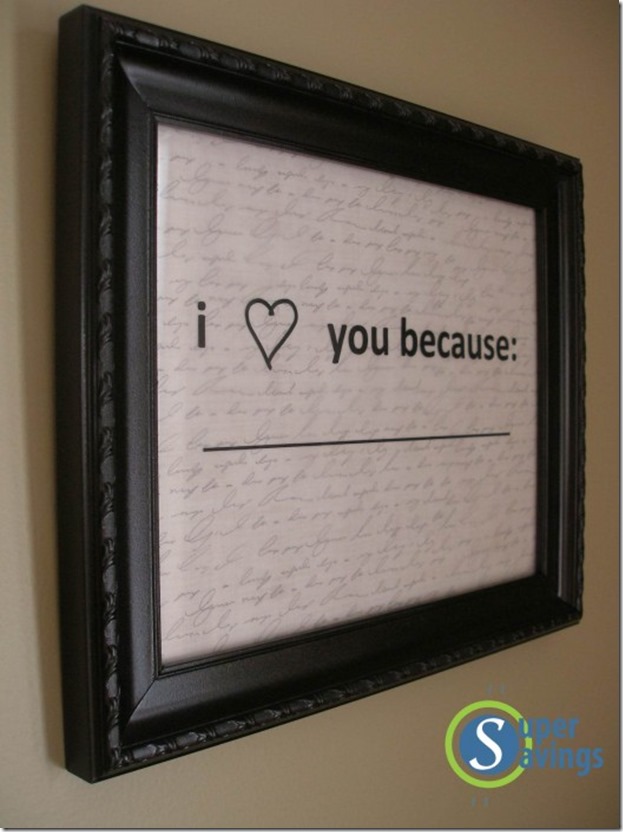 14. Give valentines to the people you like. Remember in elementary school, when we'd pass around valentines? I may be an adult, but I still love getting these little cards. Just recently, I got one for Galentine's Day. It's a nice little surprise that people won't be expecting.
And that sums it up!
Remember: romance is a two-way street, people. So go out there and romance the heck out of your friends, family, and/or significant other. It's nice to get little reminders once in awhile that you're loved. 🙂
Do you usually celebrate Valentine's Day?