We have officially entered winter as of yesterday, and you know what that means!
…not much, other than sandcastles are now holiday-themed.

Winter is usually the rainy season for us here in San Diego, and it HAS been in the 60s lately, so that's cold or something to us. 😉 Meanwhile, my family and friends in the Midwest are all…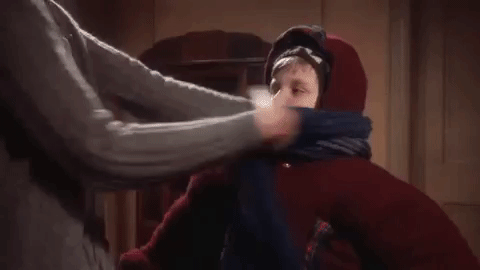 …which we'll get to experience SOON during our next visit.
Although I'm chronically cold, despite where I am, there's just something about snow that is so peaceful and magical. The only beef I've got with winter is when it interferes with driving, flying, or any other form of traveling. So, as long as the weather doesn't get too out of control, I'm looking forward to the crisp air and possible snow that may or may not be on the ground in Illinois when we land.
Since the cold of winter is often associated with nature dying or going into hibernation, I think sometimes we forget that it's the ideal time for certain fresh things! Some of the fruits and vegetables in season are still thriving from the fall—like pumpkins and apples—but winter has its own collection of goodness that is as flavorful and fresh as ever.
The following produce guide was taken from the U.S. Department of Agriculture. Depending your source and geographical location, the fruits and veggies may slightly differ.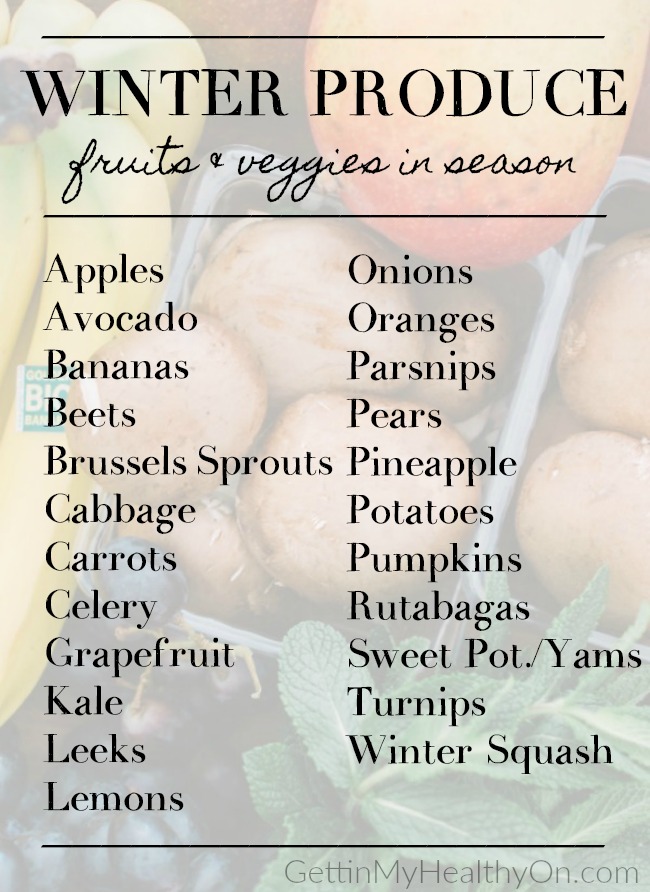 When I think of produce to buy during the winter months, I usually think of pears, squash, and citrus. But if you actually look at the graphic above, there's a lot more goodness than that!
From cheaper prices and better selections to more nutrients and new/seasonal items, buying produce actually in season is where it's at. Break away from your usual items the next time you go grocery shopping to see what you find. It's the perfect time to bust out those seasonal recipes that you don't usually think to make—or just eat more oranges, I don't know your life.
Are there any fruits/veggies you always buy more of during the winter?