One of my goals for 2015 was to eat cleaner, and I figure an easy way to do this is to incorporate options like fish into my diet since it's so healthy. For today's post, I'm talking tuna, specifically, because it's ridiculously nutritious and convenient. When trying to think of a dish to make with tuna, I immediately thought about creating a cheesy pasta concoction. So that's exactly what I did.
This post is dedicated to the new, tuna-filled recipe that has officially been added to our collection of healthy dinner ideas. By using Bumble Bee tuna, I threw together a simple, tasty dish that even the pickiest of eaters should like (cough.Matt.cough).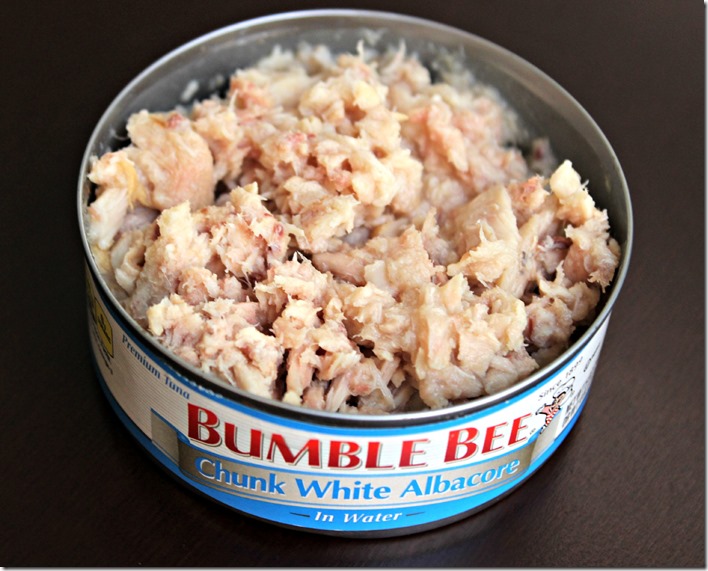 To make this White Cheddar Tuna Pasta, I used Gemelli-shaped pasta, simply because I thought it looked cool and had never used it before. You can use whatever pasta you have on hand though.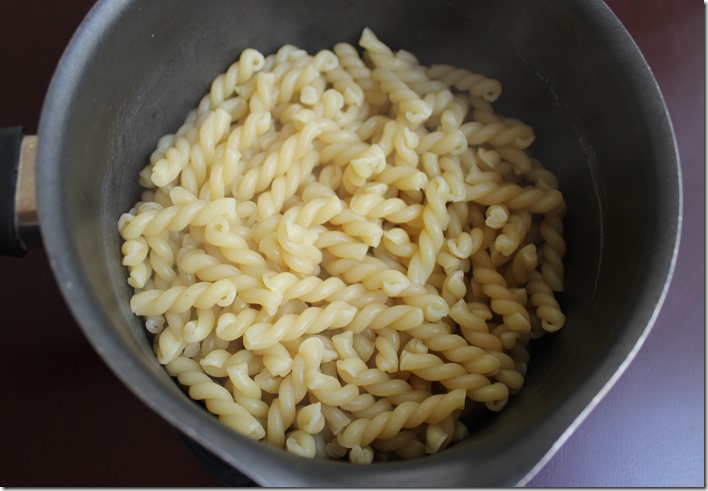 I gradually mixed in shredded white cheddar, parmesan, and milk to make it cheesy and saucy. Once that had melted into what was basically mac 'n cheese, I added frozen peas and a can of tuna. As soon as that warmed up, I had a steaming, cheesy bowl of tuna pasta bliss.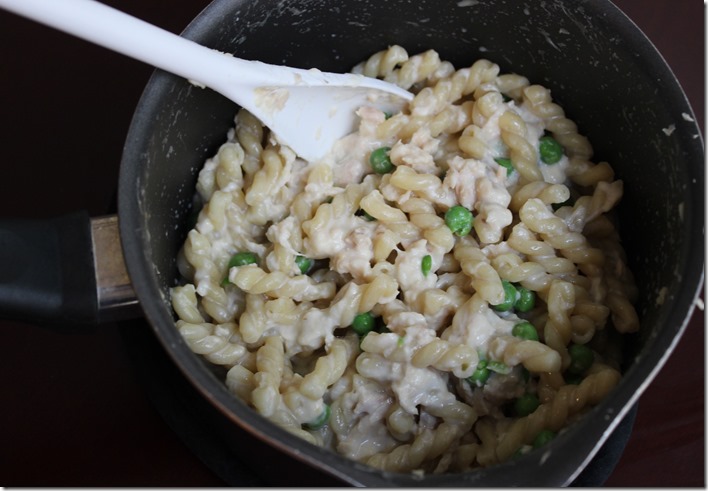 And now for the simple, throw-together recipe:
White Cheddar Tuna Pasta with Bumble Bee Tuna
Ingredients:
1/2 lb. Uncooked Gemelli pasta (or the pasta of your choice)
1 c White cheddar, shredded
1/4 c Parmesan, grated
1/4 tsp Garlic powder
1/3 c Milk
1/2 c Peas
5 oz. Bumble Bee tuna
Optional: Salt and pepper (to taste)
Instructions:
Boil pasta until al dente, then drain.
Turn burner on low, and add cheddar, parmesan, garlic powder, and milk, stirring until melted and incorporated well.
Mix in peas and tuna, cooking until heated throughout.
Season to taste with salt and pepper. Serve!
Recipe from GettinMyHealthyOn.com
Aside from the obvious awesomeness that white cheddar offers this dish, I'm pretty pumped to have a dinner option that uses tuna now. I've always known it was packed full of protein and nutrients, but I've never had a go-to dish that actually utilized the ingredient, so I'm quite happy this dish turned out so well.
You can buy Bumble Bee tuna in a can or pouch, and it's a pretty versatile option, whether you want a snack, lunch, or dinner option. It's full of lean protein, healthy fat, and a variety of vitamins and minerals, so you know you're gettin' your healthy on.
What's your favorite dish to make with tuna?
I was selected for this opportunity as a member of Clever Girls and the content and opinions expressed here are all my own.