Matt and I had the honor of spending our Saturday evening at my coworker's wedding. It was the second wedding I've been to here in San Diego, and I must say…it was just as amazing as the first, which was by the bay overlooking downtown. This one was overlooking a beautiful vineyard and mountains.

So many beautiful sites in this area. I feel guilty on weekends when we just stay in because there is so much to see! But what can I say, I like being a lazy bum once in awhile.
I've also decided weddings are my favorite. They're such a fun and happy time; plus, they're an excuse to get dressed up and bust a move on the dance floor.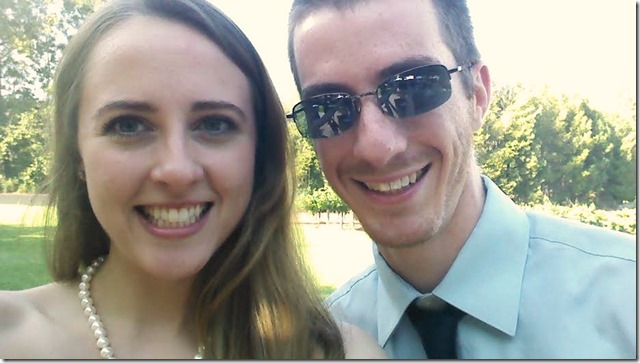 So a big congrats to Cassie and Todd, and thank you for letting us be a part of your big day. 🙂
Next exciting topic: I signed up for a new race!!
I've always wanted to do a fun 5k like the Glow Run or The Graffiti Run, and I finally have one on the books.

I convinced a few coworkers to sign up with me, so our team will be getting colorful this coming October. Can't wait!!
Do you have an exciting race coming up? What was the most fun one you've done?
What is the best location you've attended a wedding at?