As of today, there are 43 days until summer. This doesn't mean a lot to me since 1. I work full-time year round (oh, how I miss those boring summers between school years) and 2. I live in San Diego so most days feel like summer (I'm annoying; I realize). Despite the summer season not impacting my life a lot at this point in my life, there is one part that I love: fresh fruit! I journeyed to the grocery store and saw a mound of beautiful watermelons and had to make the purchase. They're apparently in season now, and I am happy to take full advantage of this.
With this dense ball of watermelon, I was inspired to make a beverage of the adult variety. So I grabbed a bottle of champagne and headed home to destroy the kitchen's cleanliness create the anticipated cocktail.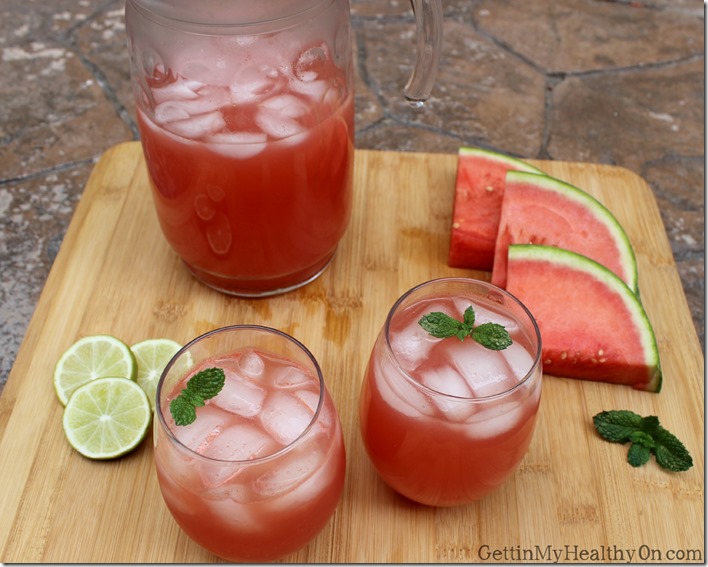 Funny story: about a year or so ago, I tried to make a different watermelon-based drink, but due to my not realizing it needed to be strained, it was hella mushy and straight-up weird. I learned my lesson and put in the extra effort this time. To get the juice out of the watermelon, sans pulp, I cut it into large-ish cubes, threw it in the food processer, and mixed it until thin. I then poured it into a wire mesh strainer – yes, I know it looks like salsa…let's move past that – and basically…stirred and smashed it around until all the juice was through.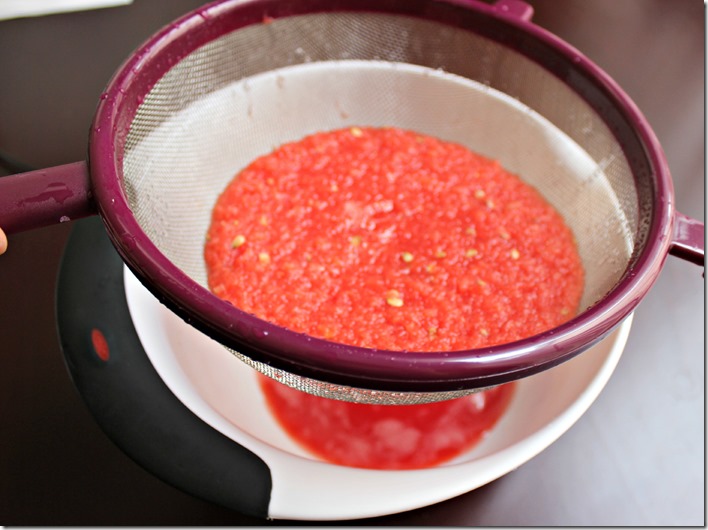 I've never actually done this before, so I was pretty pumped with the smooth juice result.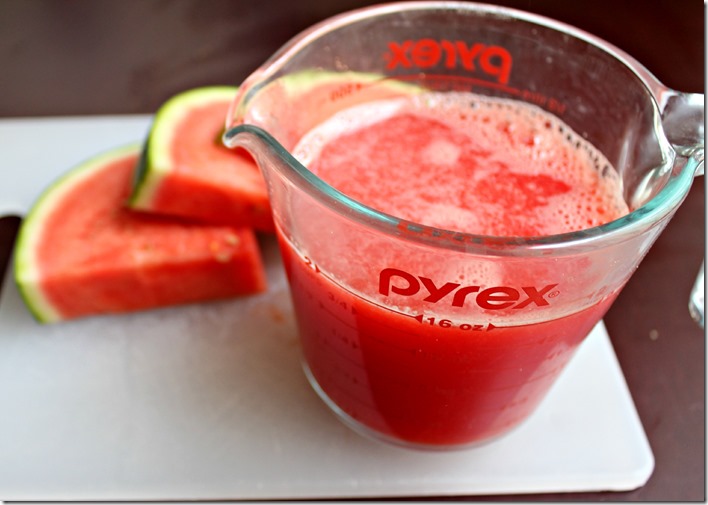 I started mixing together different ingredients, praying to God it would turn out because I was making a massive, sticky mess, and using a lot of valuable ingredients. I took some lime that was in the fridge, got out the rum, gathered the watermelon and champagne, and then picked some fresh mint from our backyard (its growth is out of control, and I'm not even sorry).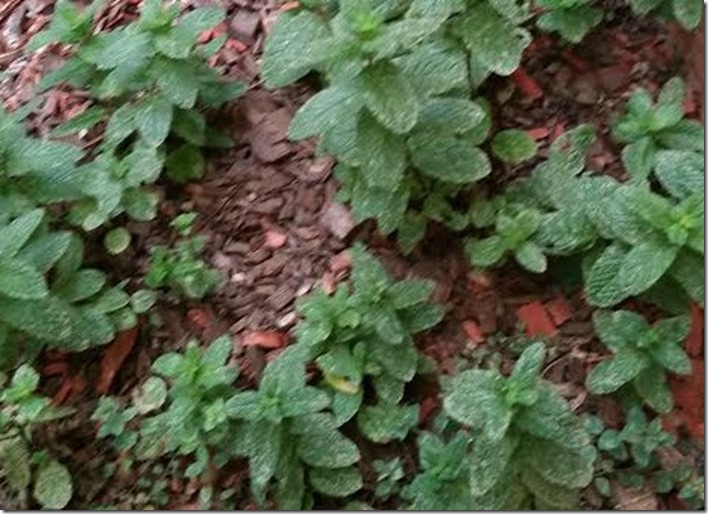 After a lot correction to the ratio of how much watermelon to champagne to mint to lime, I finally reached a successful result. This drink would work well for a girl's night, or another gathering of sorts – it's just super fruity so do what you want. Haha.
Watermelon Champagne Cocktail
Ingredients:
4 Tbs lime juice (about 2 limes)
bunch of mint leaves (about 15)
2 c watermelon juice*
4 shots rum
750 mL bottle of champagne
12 oz ginger ale
Instructions:
Juice limes into pitcher. Add mint leaves and muddle.
Pour juice, rum, champagne, and ginger ale into pitcher, stirring until combined.
Serve!
Notes:
*To get watermelon juice, puree chunks of watermelon in food processor. Then pour through mesh strainer into bowl.
Recipe from GettinMyHealthyOn.com
Hope you enjoy!